How to start a business in Singapore
By Alex Tanglao, Last updated: 2022-06-02 (originally published on 2017-09-14)
The small and bustling city of Singapore prides itself on being business-friendly. Companies that site their international headquarters in Singapore stand to benefit from Singapore's network of over 50 comprehensive Double Taxation Avoidance Agreements, many free trade agreements (FTAs) and strong intellectual property (IP) laws that ensures protections for your ideas and innovations. Given that Singapore is New Zealand's sixth top trading partner and Australia's seventh top trading partner – and the top trading partner in Southeast Asia in both these countries – New Zealand and Australian businesses looking to expand into the region would recognise Singapore as a prime location.
Related reading: 5 Reasons to Set Up Your Business in Singapore
Here, we give you the lowdown on how to start up your business in Singapore.
Registering your business
Registering your business in Singapore is an incredibly convenient process, as all applications can be submitted at BizFile by the Accounting and Corporate Regulatory Authority (ACRA).  ACRC is responsible for incorporating company in Singapore. Simply log into BizFile using your identification and SingPass, Singapore's online account management for access to all of the government's e-services. If you are a foreign applicant without a SingPass, you may choose to engage the services of a registered filing agent (e.g. a law firm, accounting firm or corporate secretarial firm).
Decide business structure
Before registering your business, think about the advantages and disadvantages of each type of business structure and determine which best suits your needs. The following business structures are available to you:
Sole Proprietorship;
Partnership;
Company;
Limited Liability Partnership;
Limited Partnership.
Your choice of business structure will impact your personal liability, paperwork and tax obligations. To learn more about the the differences between the various business structures, check out ACRA's comparison table of the forms of business structure our post on how to choose the right business structure.
Reserve your business name
When registering their business entity, business owners have to ensure that the proposed name is not:
undesirable;
identical to the name of any business entity or charity;
identical to a name that has been reserved.
Therefore, you should first do a search on BizFile to ensure that the name is not already taken, taking into consideration the guidelines for searching for identical or similar names and checking for names with similar pronunciations available in Practice Direction No. 4 of 2003.
Register your business
Before beginning the registration process online, make sure you have the following documents at hand:
Your company name;
A brief description of your business and the scope of its activities;
Paid up capital amount;
Shareholder particulars;
Details of your directors;
Registered office address in Singapore;
Company secretary particulars.
Read more: Documents required when incorporating your business
If you have decided that you will register your business as a company, you can do so by lodging the relevant forms on BizFile. There is a registration fee that depends on the type of business entity you wish to register.
You will typically receive approval from ACRA within a few hours after a name is approved. This may take longer in the case that there are foreign directors or shareholders, and there may be requests for additional documentation before approval is granted.
Once incorporation of your business has been approved, you will be issued the following documents:
Certificate of Incorporation: You will receive this via email and it will contain your company registration number, known as the Unique Entity Number (UEN).
Company Business Profile: This is a document containing your company's particulars. You can request for a PDF copy of this for an application fee.
Armed with these two documents, you are ready to go about conducting business in Singapore.
Want more comprehensive information about how to go about registering your company in Singapore? Learn more with our eBook Incorporating in Singapore:
After incorporation
Once your company is incorporated, it is time to get your business up and running. Whenever transacting on behalf of your business on the government's e-services portals, you can do so using either you SingPass or CorpPass, a newly launched corporate digital identity that allows for online services to be accessed conveniently and securely.
Open a corporate bank account
In order to set up a bank account with a bank in Singapore, the banks would typically require you to supply a list of documents that they set out in their application forms. Most of the major banks require the physical presence of the executive director and authorised signatory as part of the procedure. However, this is not an absolute rule and some exceptions may be made on a case by case basis – for instance, if you are able to sign the paperwork at one of the bank's overseas branches or in the presence of a notary public. This is subject to the bank's discretion and you should enquire directly with the bank.
Set up an employer's CPF account
As an employer, you may be required to make the Central Provident Fund (CPF) contributions for the employees that you hire. In order to transact with the CPF board (e.g. make CPF payments), you would first need to apply to e-submit your CPF contribution details on CPF e-Submit@web. Upon approval, you will receive an email containing your CPF Submission Number (CSN). To learn more about your CPF obligations, check out the Employer Guides by the CPF Board.
Ensure compliance with local laws
As a business operating in Singapore, ensure that you abide by the various laws that apply to your category of business entity. This may include the following:
Filing annual returns. Under the Singapore Companies Act, all locally-incorporated companies are required to hold their Annual General Meeting (AGM) and file their Annual Returns online via BizFile. You may also be required to file your accounts in your Annual Return.This can be done either by an appointed officer of the company (e.g. director or company secretary) or by a registered filing agent engaged by the company.
Goods and Services Tax (GST). You may be liable to charge this tax to your clients on goods and services provided and remit this amount to the tax authorities if your company's annual turnover exceeds S$1 million. Use the GST Registration Calculator by the Inland Revenue Authority of Singapore (IRAS) to determine whether your company needs to register for GST.
Legal made digital: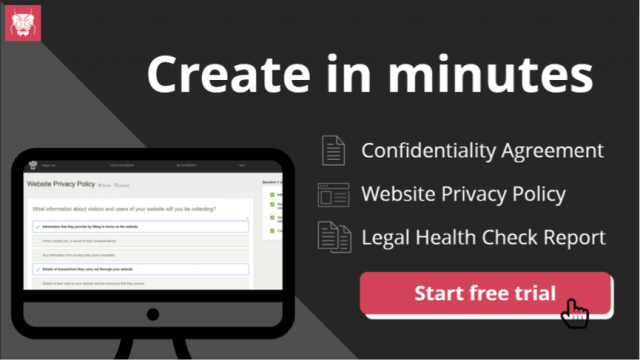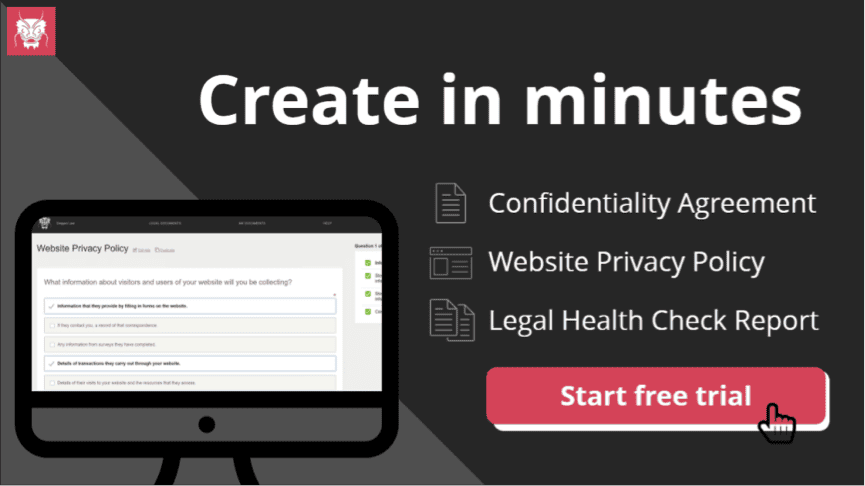 Start managing your legal needs with Zegal today
Do you have any additional tips for setting up your business in Singapore?
Share with us in the comments below!
Tags:
Like what you just read?
---
Subscribe to our newsletter and be the first to hear of the latest Zegal happenings, tips and insights!