International Growth: Getting It Right
By Alex, Last updated: 2023-01-18 (originally published on 2016-09-12)
Do you run an international company with business dealings in Asia?
Whether you are looking to set up a physical office as your Asian headquarters, or merely wish to trade and invest with others in the region, you must comply with all appropriate legal and financial requirements. Not doing so can lead to serious consequences for your firm when problems ensue.
International financial laws…
International financial regulation has developed a lot since the global banking crisis rocked the world in 2008. The industry was under enormous pressure and scrutiny, especially as millions of taxpayers ended up bailing many out. The repercussions have prevailed:
European regulators announced tougher restrictions on banker bonuses, with the UK's financial sector undergoing further ones. The Financial Services Authority (FSA) was replaced by three separate bodies to take care of financial regulation, the safety of individual finance firms and protecting consumers.
Reforms to the wider world included Basel III, which aims to improve the banking sector's ability to absorb risk, manage risks and strengthen their transparency. While the Dodd-Frank Wall Street Reform and Consumer Protection Act was passed in the USA to lower risk in various parts of its financial system. Professional financial services will ensure any business you take care of meets the current financial regulations in the region it is being conducted.
…v.s. financial regulation in Asia
Financial regulations put in action across most of the world have aimed to cut back on the excesses of the past, resulting in increased compliance spending in many companies in major financial centres. In Asia, there is a limited amount of financial regulation and enforcement, along many crossovers.
This has caused numerous headaches to a lot of Western businesses working in the Asia Pacific region. In addition to the regulations set in your home country, you must also adhere to specific ones in the local environment where your business operates.
The Asian financial markets are diverse and covered by numerous regulators, meaning any international business needs to employ its own team to ensure it meets the necessary requirements. Specialists, like Withers, offer legal help and advice for businesses expanding or already working in Asia.
Volatility of the dollar
International businesses are all affected by currency conversions and hence the rate at which they fluctuate. Firms that import and export, whether for use or for trade, will be at the mercy of such volatility.
For example, a depreciating Hong Kong dollar will it cheaper to export from Hong Kong and hence, in return, more expensive to import. This can have a big impact on your business' finances, so it is important to be aware of the current and changing rates and currency conversions.
Legal systems
Asian legal systems have a number of differences from their Western counterparts, including when it comes to business law. As a region, the legal system from country to country can also differ widely; and one must be careful not to make sweeping assumptions. Singapore and Hong Kong are the two most popular options for Western companies to incorporate as their Asian headquarters, mostly owing to the ease of doing business, minimal language barriers, high standard of living, huge government support, and availability of good talent.
Starting a new business?
Learn more about the 5 legal fundamentals that your business must consider: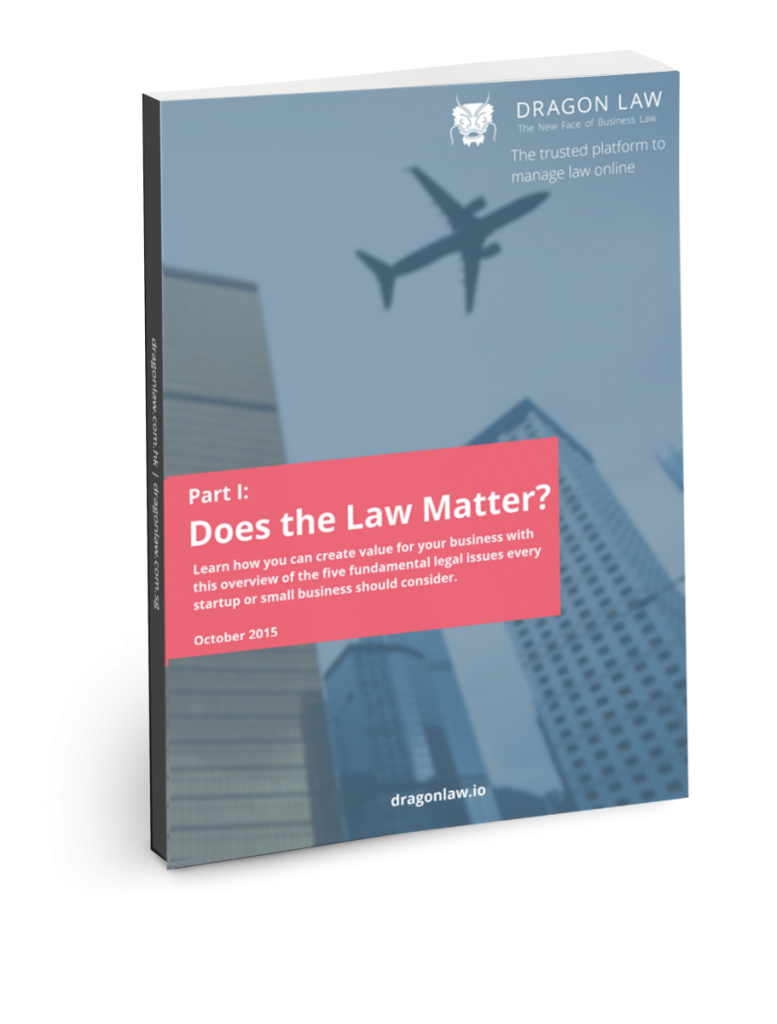 Make sure you engage the right partners and/or service providers who possess solid local expertise and can provide detailed guidance on what is required – from registering a new company, to acquiring all the correct licences so your business can operate legally. Employers in Hong Kong must follow legal legislation of the country; including providing acceptable working conditions, meeting health and safety requirements and more. Read more about the essential considerations under the Employment Law here.
Taxation is another key area of compliance not to be overlooked. Tax obligations can differ from nation to nation, with more benefits being present in certain countries that make it appealing to expand your international business there. For this reason, it may be worth investigating or seeking professional advice first.
Differences in business cultures
Using professional legal and financial services can also introduce your company to the local business practices that may be a result of cultural observations. There are a number of obvious differences that exist between Western and Asian business culture, including:
Instructions: Westerners are often direct in giving commands, whereas Asians may be less directive.
Punctuality: Westerners strive to be on time, if not early. Asians commonly arrive a few minutes late and then make non-business small talk before starting.
Challenges: Westerners usually believe it is best to tackle challenges quickly and directly, while Asians are happier to take a slower approach while trying to avoid conflict or confrontation.
Relationships: Westerners are less keen to form overly personal business relationships; Asians on the other hand like to build them with the long-term in mind.
These however only scratch the tip of the iceberg. There are many more cultural differences that can only be observed through spending a reasonable amount of time working and living in a specific region; and in the case of Asia, this can differ vastly from country to country. All of these are areas in which a professional legal and financial service provider can provide value-add to.
–
The is a guest post submitted by Alexander Honeyman, and edited by Zegal.
The views expressed here are of the author's, and Zegal may not necessarily subscribe to them. You, too, are invited to share your point of view. Learn more about guest blogging for Zegal here.
Alexander Honeyman is a Financial journalist specialising in emerging markets, business law and currency exchange. MA Journalism graduate from University of Westminster, London.
Like what you just read?
---
Subscribe to our newsletter and be the first to hear of the latest Zegal happenings, tips and insights!