New Rules and Changes To UK Pensions 2019
By Barry Gibb, Last updated: 2021-05-27 (originally published on 2019-07-04)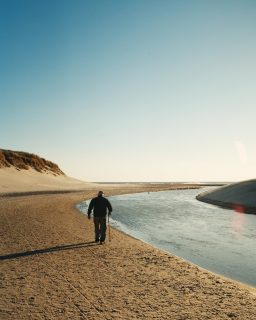 We are now fully immersed in the first quarter of the new tax year and looking ahead to a prosperous summer (hopefully with some better British weather!).
This tax year hosts a series of pensions changes, and is set to see campaigns and court battles on issues such as the state pension age.
Here are some of the key points:
Allowances and Rates
Auto-enrolment rates
Perhaps the most far-reaching change for 2019-2020 is the increase to total minimum pension contributions, which has increased from 5% to 8%, with mandatory employment contributions rising from 2% to 3% of qualifying earnings.
Millions of workers have joined workplace pension schemes since auto-enrolment has been introduced. The increase sets to test the strength of the enrolment scheme, forcing workers to pay a further 2% into their pensions.
Many will watch closely to see whether the success of auto-enrolment continues.
Lifetime allowance
For the tax year 2019-2020, the lifetime allowance has increased to £1,055,000 (£1,030,000 for 2018-2019). This increase reflects the rise in CPI for the 12 months to the end of September 2018.
State pension rates
Since 8th April 2019, there have been several changes to the state pension rates. This includes:
Basic state pension – The full weekly rate of basic state pension (payable to existing pensioners who reached state pension age before 6 April 2016) has risen from £125.95 to £129.20; an increase of £3.25 a week, and £169 a year.
New state pension – The full weekly rate of the new state pension has increased from £164.35 to £168.60; an increase of £4.25 per week, and £221 a year.
Additional state pension – The cap has risen from £172.28 to £176.41 per week.
In The News
Just earlier this month we saw 'BackTo60' campaigners head to the High Court for a judicial review into the rise of state pension age for women. Whilst campaigners accepted the principle of equalisation, they argue that the rate at which increases to pension age were made left those women affected with inadequate time to prepare for their retirement.
The government had long planned to equalise retirement age between men and women however the Pensions Act 2011 accelerated those plans and in 2016 women saw an increase in retirement age from 60 to 63 and from 2018, age 65. The state pension age is set to rise again in 2020 to 66 for both men and women.
The state pension continues to remain the primary source of income for those aged 65+ and whilst schemes like auto-enrolment are trying to change that, the outcome of the judicial review is likely to be of interest to many.
Brexit
We expect to see some changes to regulations, at the least to ensure UK pensions legislation will operate effectively on leaving the European Union. As progress unfolds as to our exit route, professional advisers will be keeping a close eye on expected changes.
This information has been provided by Barry Gibb, Head of Pensions at Hill Dickinson LLP. For further information on the matters discussed, he can be contacted on Barry.Gibb@HillDickinson.com.
This article does not constitute legal advice.
Start managing your legal needs with Zegal today
READ MORE: Hiring A Consultant For Your UK Business?
Like what you just read?
---
Subscribe to our newsletter and be the first to hear of the latest Zegal happenings, tips and insights!