5 Crucial Marketing Tactics
By Jolene Rutherford, published: 2020-08-11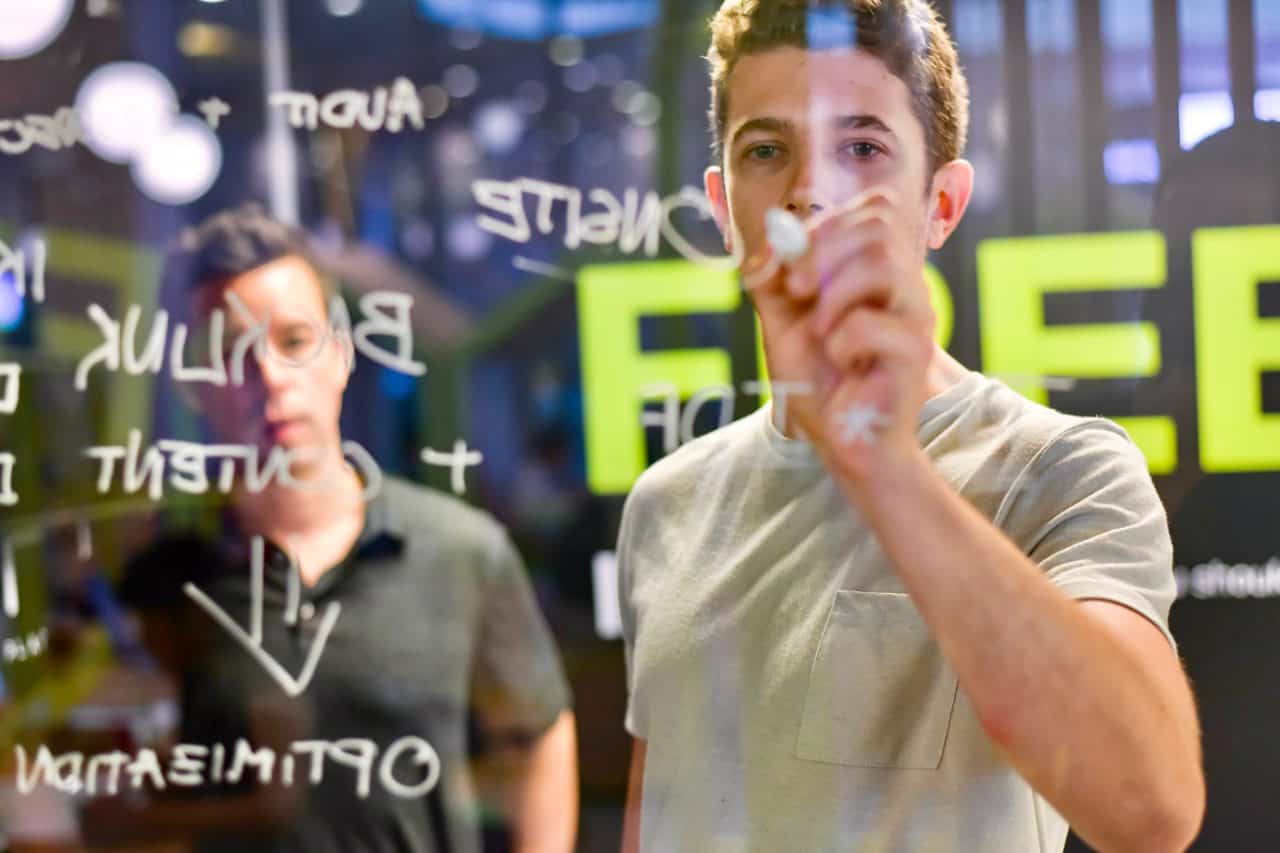 In an increasingly competitive global market, marketing has become one of the most powerful tools in your arsenal, and a crucial element of any growth strategy. Over the years it has become an art form in its own right, and it helps drive business growth and success through technology, creativity, psychology, industry trends, and various other tactics and methods that you can use to stand out from the competition. In fact, marketing has become so powerful that companies build their entire business models on strong marketing strategies that not only appeal to their demographics but facilitate sales and long-term customer loyalty as well.
As you might have guessed, you need this kind of marketing strategy in your arsenal if you are going to set the stage for growth and success over the long term. The marketing tactics we'll be covering today will allow you to build powerful brand names and take your business forward as a whole.
Here's what you need to know:
Start with personalisation
First things first, it's important to set the foundation of your marketing strategy and define the key element that will be your guiding star – that element is, of course, personalisation. The modern customer, whether you're operating in the B2C or B2B realm, wants and needs to be appreciated for their unique identity and to be acknowledged for who they are, rather than just being another number in your customer list or another lead in your sales funnel. 
This is why personalisation in marketing and sales has become so important. It allows you to focus on the individual and provide them with a tailored brand experience that will inspire them to make a purchase. But more importantly, to become your lifelong customers. To create a personalised approach to marketing, you need to collect and collate a lot of industry and customer data, focusing on your key demographics.
While you can't tailor your website or social media to the individual like you can tailor your communication for example, you can still tailor your online presence to what the majority of your audience needs and wants to see in their favourite brands.
Leverage email marketing
Whoever said that email is going to go extinct by now obviously had no clue what they were talking about. Here we are, it's 2020 and email marketing is one of the most powerful tactics you can use to grow your business. Not only is email an amazing marketing tool, but it's also a great sales tool as well. You can use it to achieve numerous goals and improve sales, marketing, PR, HR, recruitment, and other KPIs. 
Why is email so effective? Because it combines personalisation with an effective and efficient way to establish a direct line of communication with the customer. This allows you to generate quality leads, build brand awareness, bring customers back to your site, and inspire them to become your loyal brand followers. In essence, email marketing should be an integral part of your communication strategy. This leads us to the next crucial point. 
Enhance communication with customers
Nowadays, customers demand non-stop availability from their favourite brands. Not only do you have to online 24/7, but you also need to be able to answer all customer queries and take their calls quickly. Otherwise you risk losing them to your competitors. Customers' patience is growing thinner by the day. So, it's important that you integrate better communication technology in to your communication and marketing strategies, like VoIP.
VoIP or Voice over internet protocol is a cloud-based phone system that brings numerous digital features to your marketing, sales, and customer service departments. Given the fact that there are many providers out there, you should compare the best VoIP plans in order to find a provider that has all the features you need to communicate with your customers on a 24/7 basis without skyrocketing your phone bill. Through better communication, you will be able to generate better leads and guide them through your sales funnel more efficiently and effectively. 
Focus heavily on SEO
Another crucial element of a well-rounded marketing strategy is SEO. While it is true that you should combine SEO and paid advertising, it's important to note that search engine optimisation is a powerful way to generate leads organically. It's also effective for elevating brand awareness and visibility in the oversaturated online world. And it's very important to earn the respect of Google and the digital audience. It takes a lot of work, but it's imperative that you optimise your entire digital presence for better SERP ranking through content creation, on-page SEO, local SEO, technical SEO, content dissemination, back linking, and more.
Optimise for the mobile demographic
The mobile audience is growing stronger by the day. If that's not enough to make you take mobile optimisation more seriously, then consider the fact that Google prioritises websites that have been optimised for handheld devices. Mobile optimisation through accelerated mobile pages is a powerful way to stand out from the crowd and appear at the top of the search results. It's also one of the best ways to capitalise on Mcommerce (mobile commerce) and the mobile demographic as a whole in the years to come. 
To sum up
Digital marketing is the way forward in this age of digital transformation. So it's important that you utilise the best marketing tactics to stay ahead of the competition and build up your brand. With these tactics in your arsenal, you should have no problem taking your business skyward in the years to come.
Jolene Rutherford is a marketing specialist turned blogger with an interest in digital marketing and new technology trends. 
This article does not constitute legal advice.
The opinions expressed in the column above represent the author's own.
Start managing your legal needs with Zegal today
READ MORE: Data Science as a Bridge Between Business and Technology
FURTHER READING: 5 Reasons Cloud Computing is Good for Business
Like what you just read?
---
Subscribe to our newsletter and be the first to hear of the latest Zegal happenings, tips and insights!