The Art of Building Business Relationships
By Owen Manningham, Updated: 2021-09-29 (published on 2020-09-16)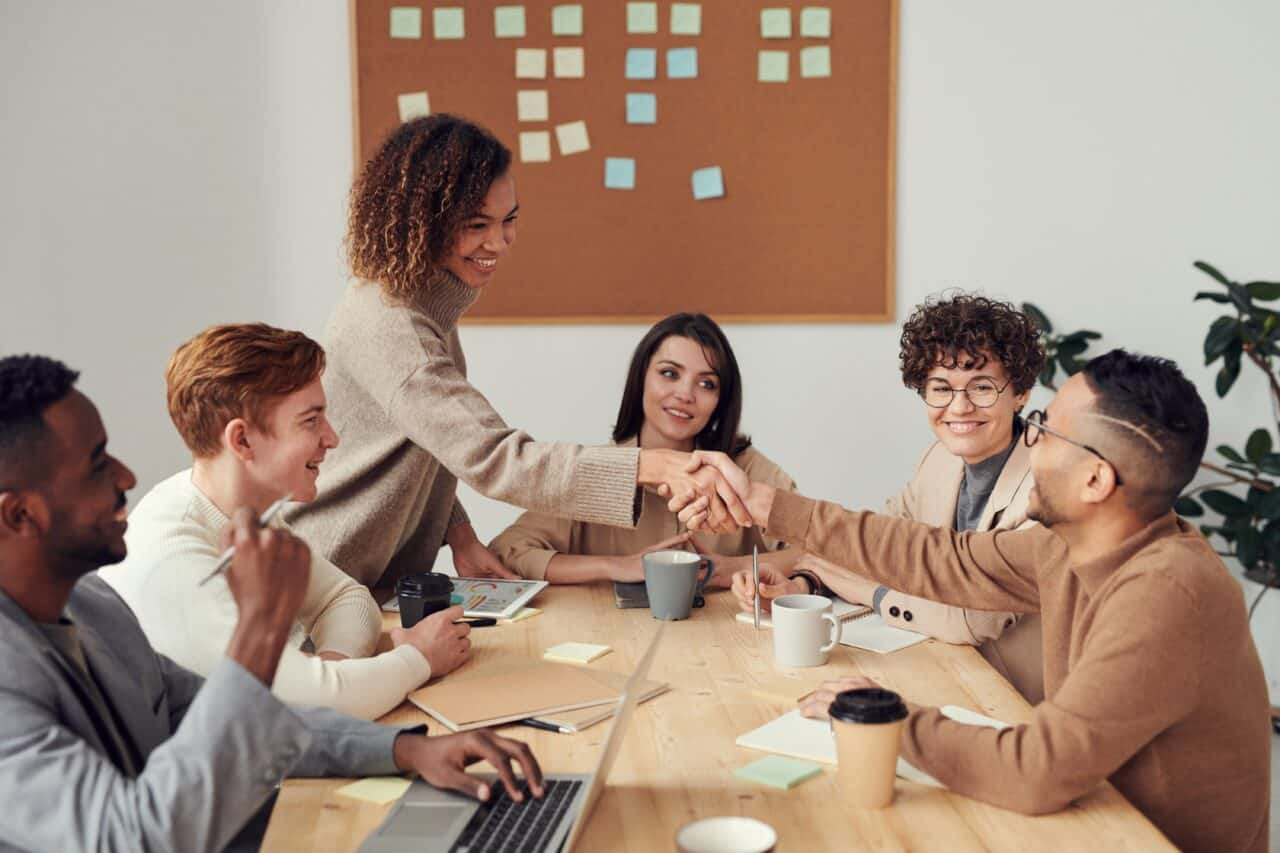 Simply put, business relationships are the connections between a business and other parties formed in the process of doing business together. It could be with employees, customers, suppliers, investors, role models and the community among others.
If you are to move your business forward, such relationships are worth fostering. You will need your employees to dedicatedly help you reach your goals, your customers to come back and refer you to other people, advice from people who have gone before you and financing for your business. Furthermore, your business reputation squarely relies on the relationships that you build.
Building strong business relationships, however, takes time. It is an art that will need you to be deliberate and put in the necessary efforts to get there. It is also an art that once learned, will reap rewards.
 Here are a few ways that you can employ to build and maintain strong business relationships:
1.
Reciprocate
The main reason people foster business relationships is for their businesses to benefit. However, it doesn't have to be you receiving something all the time. Let people you are connecting with know that you are there to offer them help as well. If an acquaintance introduces you to a person who helps you elevate your business, the next time they share with you about a project, think of people you know who can help them out. Give them leads to a possible sale and refer people to their business. Be especially there in times of difficulties to show your support and care. Think of ways that you can be of help in the community, it will go a long way in strengthening your relationship with the people.
2.
Get personal
Building business relationships goes beyond just business. You need to know these people on a more personal level. The only way to do that is to get personal with them. If they are near you, invite them for coffee or lunch where you can share experiences and ideas (during Covid times, lunch breaks over Zoom have become common practice!). Be present in their birthdays, graduations, anniversaries, with a message on social media or a gift delivered to their door. If you have international employees, make deliberate efforts to really get to know them from afar. Whether you manage them through an Employer of Record, such as Global PEO,, which is actually a good option for your compliance with foreign labor and tax laws, schedule virtue happy hours where you just hang out and connect. However busy your schedule is, ensure that you set apart some time to expand relationships.
3.
Look out for who you are relating with
We live in times when many people only look out for themselves. Some will put on a false persona to benefit from you and then disappear. Even as you build business relationships, you don't want relationships that will hurt you or your business. Look for people who you share goals and values with. Watch how your contacts treat others. Is there mutual respect? On your side, always be authentic when dealing with people. This will ensure you attract authentic people to your business.
4.
Go where the people are
The only way to meet people is to go where they are. You can't always rely on people finding you and your business. This includes online meet ups. Register in local business clubs to position yourself to meet like-minded individuals. If there are upcoming entrepreneurs looking for guidance, make yourself seen in the business club by volunteering to help or chat. In addition, take part in business events and be sure to share your expertise in planning and executing the events. In short, get involved. 
5.
Be quick to fix it
Business relationships, like any relationship, aren't always smooth sailing. As you deal with people, you are likely to have conflicts whether due to miscommunication, a missed deadline, or failing to deliver on a deadline, among others. Such situations could threaten a good relationship. Don't let them. Be quick to admit and correct a wrong when you know you are responsible for it. Follow it up with an apology letter and compensation if necessary. Whenever you feel that someone has wronged you, first talk about it, then find a solution together.
6. Communicate effectively
Proactively communicate with your clients and partners. Acknowledging receipt of information or queries lets them know you're reachable and on the case – and you've bought yourself time to look into their concern. In addition, Stop saying "Sorry for the convenience" – it's a lazy token gesture. Say one of these instead. Manage expectations, then exceed them, to strengthen relationships.
In the end
As a business owner, you need other people and businesses to grow and sustain your business. At all times, make sure that you are taking care of the relationships that you form along the way.
This article does not constitute legal advice.
The opinions expressed in the column above represent the author's own.
Start managing your legal needs with Zegal today
FURTHER READING: How to Strengthen Relationships During Uncertain Times
Like what you just read?
---
Subscribe to our newsletter and be the first to hear of the latest Zegal happenings, tips and insights!