Best Co-working Spaces in Leeds
By Hailey, Updated: 2023-03-16 (published on 2022-02-26)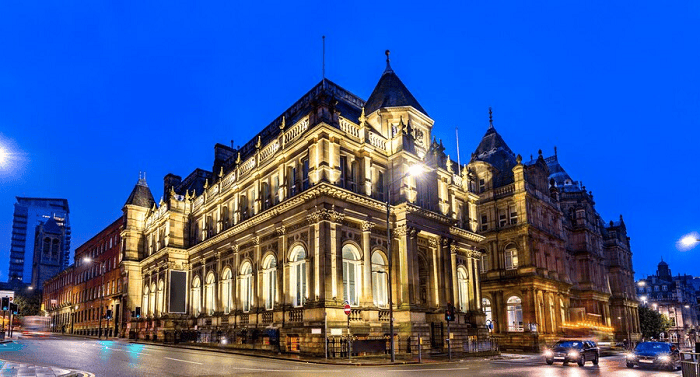 As the third-largest city in the UK and second-largest financial hub outside of London, Leeds has a prominent focus on the growth of business and professional services. It comes as no surprise that, with the exponential growth of start-up businesses looking to make their debut on the market, office space accommodation demand is at an all-time high. This list introduces you to the city's most unique and well-equipped co-working spaces built for businesses of any size so that your business can thrive.
With dedicated co-working desks starting at £83 per month and offices starting at £265 per month, this is a design-led coworking space catering to businesses of all sizes, from one-person offices to rooms suitable for up to 50 people. Situated in the Victoria Gate Area, large period windows allow plenty of natural sunlight to enter the premises, making it the ideal space for creatives within all industries. This co-working space offers fully serviced offices with flexible terms and numerous event spaces for various networking panels and talks.
2. Landmark Offices, Leeds
26 Whitehall Rd, Leeds LS12 1BE, United Kingdom
Landmark's modern offices cater to every business' needs, providing you with the option to rent out private offices, meeting rooms, and even entire private floors. Current businesses working at Landmark Offices love this location for its welcoming staff and atmosphere, as well as its spacious bright rooms. This space on-site deli also conveniently offers hot and cold food, served all day for its members. With 24/7 secure and private wireless access, Landmark Offices is a crowd favourite in Leeds. So make sure you book your spot well in advance!
3. Duke Studios
Located in the city centre of Leeds, Duke Studios is an open collaborative space offering a generous range of workspaces, creative services and facilities. Duke Studios' motto is 'people first, the business second', and this is truly reflected in their daily practices and composition of existing members at the studio. The businesses and creatives who call Duke Studios home comprise individuals from a plethora of fields – Animators, Web Developers, Software Developers, Designers and so much more.
4. Platform
New Station St, Leeds LS1 4JB, United Kingdom
Referred to as perhaps one of the most notable and competitive spaces to work in for technology companies, Platform offers serviced offices and leases office spaces as part of Bruntwood SciTech's network of innovation districts. As a technology company or technology entrepreneur, you will benefit from the unrivalled access to the specialized digital and tech cluster that this location is home to. Moreover, the Platform enables you to tap into the abundant finance and talent markets that the centre of Leeds has to offer.
5. Leeds Hackspace
Unit 14, Sheepscar House, Sheepscar St S, Leeds LS7 1AD, United Kingdom
Marketed as a 'workshop space', Hackspace is a not-for-profit organisation fuelled entirely by Leeds' startup community that encourages collaboration between creatives and learning from other industry experts 1 on 1. Every penny made from donations and membership fees at Hackspace goes directly towards investing in the advanced services and facilities essential to making your business the best it can be. Hackspace also hosts regular weekly open evenings for prospective members; if you are interested in joining this community backed by a great cause, make sure you book your place now.
Leeds' fast-paced and ever-evolving start-up space is changing rapidly. Now more than ever, it is essential that any start-up company looking to establish their business presence in this technology hub is well equipped with the right working environment to cater to their needs. If you are still unsure where your Leeds-based business should be set up, get in contact with one of Zegal's team of experts to evaluate which location will best accommodate your needs and goals.
Like what you just read?
---
Subscribe to our newsletter and be the first to hear of the latest Zegal happenings, tips and insights!