Should I Hire a Blogger For My Small Business?
By Alex Tanglao, Last updated: 2021-11-10 (originally published on 2018-02-07)
Creating a blog can be a huge boost for your business if you choose the right person to write it. One should hire a blogger for small businesses because it will help them to increase their online presence which ultimately leads to an increase in sales.
Blogging has been proven to be a great addition to a brand's online presence. A blog is a fantastic way to connect people to your brand on a more intimate level by sharing your knowledge and personal experiences. You'll also be creating opportunities for people to share your blog and expand your reach and search engines are designed to pick up on new content so a consistent blog with boost your search engine optimization. Blogs are a brilliant way to engage online.    
You can start blogging on almost any topic, be it a travel blog, money-making blog, or simply Recipe sharing blog.
So, who should write it? Well, you if possible. The benefit of writing your own blog is that you are your brand and you know your business. Who knows the services or products you provide and your overall ethos better than you? Plus, it can be a cathartic experience when you set aside a couple of hours to pour out your recent ordeals, events, and newly gained knowledge onto the page and then share it with your current clients and those you would like to be. There's no better way to make a personal connection. You also understand your business's ethos and voice better than anyone else and this will help your blog to make a deeper connection. You can also use it to communicate with your team what is currently happening and to relay the challenges and exciting developments that are arising within the industry, all in your own words. 
If English was never your best subject but you feel you have the creative spirit for it, you can consider having someone edit your work before you publish. It is essential that the final post is grammatically sound and free of typos or you'll do more harm than good to your business. Clients and customers need to see a polished product if they are going to invest their money in it, and that includes your business's blog.
Or, if you're really no Hemingway and writing really isn't your strong suit, and you don't have anyone internal with the time or know-how, outsourcing your blog entirely might work for your business. 
Related reading: 7 Online Marketing Tips For Your Small Business
The benefits of hiring a blogger or content writer are that they will understand exactly how to write a blog for the web. They know search engine optimization (SEO) and how to maximize the impact of your blog once it hits the world wide web. They'll also write to deadlines, which may be something that you yourself allow to lapse when you have so many other demands on your time. Your blog could easily get pushed to the wayside if you let it, despite its importance to your overall business strategy. If that's something you can already foresee when you are considering writing it yourself, hiring a blogger might be the better option. 
On the downside, you may spend time providing answers to questions about your business and your key messages to an outside hire, but over time, this should get better if you stick with the same blogger or blog agency. Another con is that you will also lose some of the insight and astuteness that will come from your own words and ideas, as a blogger's research can only get you so far. A blogger will also cost you money and you'll need to commit to months of blogging to make a significant impact. 
Whichever you decide, commit to it and invest in it – whether it's with your time or your money. You can always change tack down the road, but a blog needs time to build its audience and engage them with its content.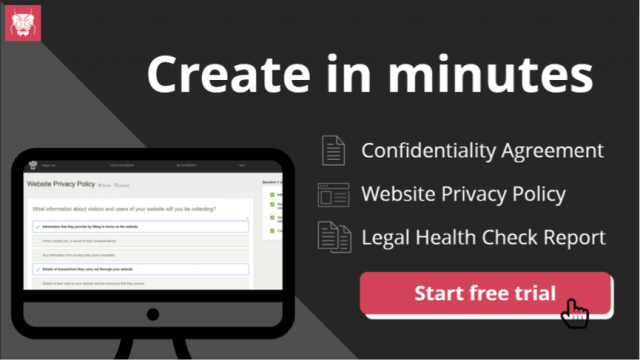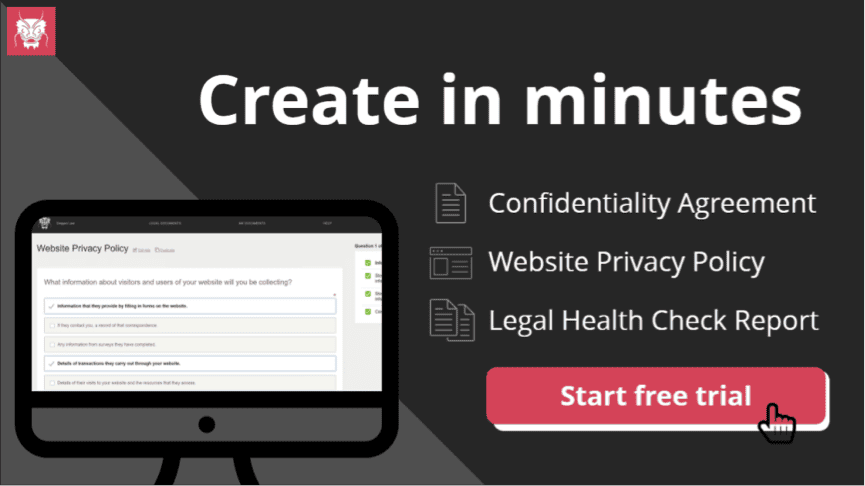 Claim your free Website Privacy Policy when you sign up for a free trial of Zegal
Do you have more tips for managing a blog? 
Share with us in the comments below! 
Like what you just read?
---
Subscribe to our newsletter and be the first to hear of the latest Zegal happenings, tips and insights!