How To Ace Email Marketing for Legal Businesses
By Tea Liarokapi, Updated: 2023-11-30 (published on 2021-05-20)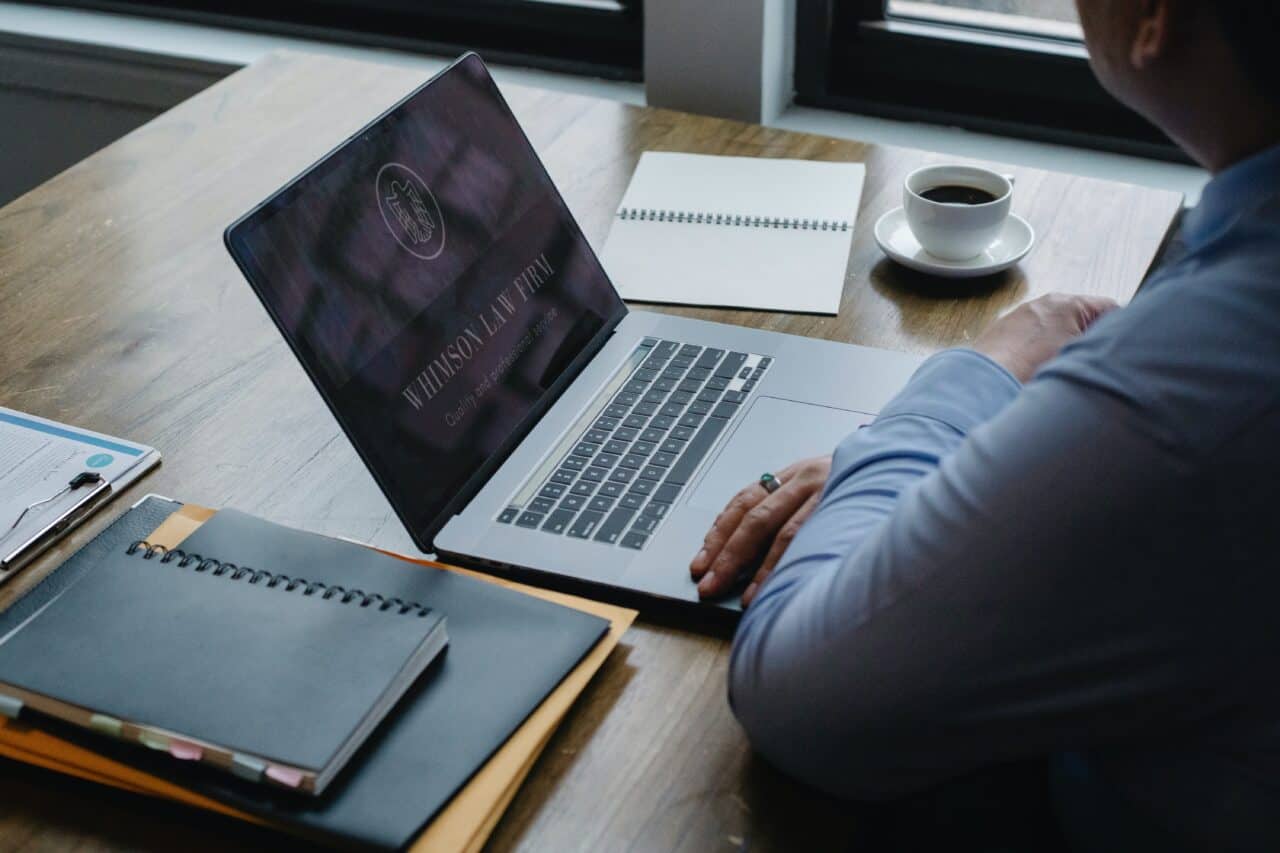 There are law firms that doubt the function of email marketing in the legal sector, while others swear by it. The truth of the matter is that a targeted marketing campaign can bring in just the right type of customer. And a targeted email marketing campaign can also bring an impressive ROI: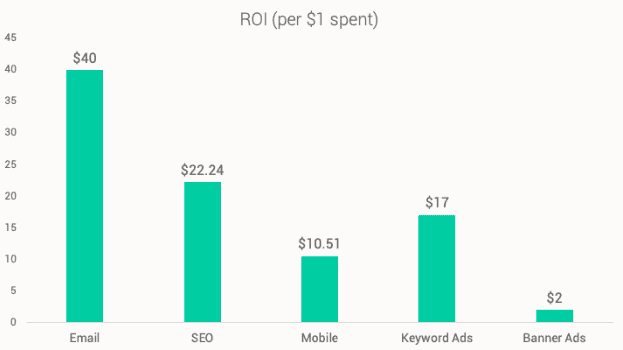 (Source)
Now, law firms do use emails daily. But do they use marketing emails in a structured, comprehensive way that will bring in more leads?
And if the answer is no, how can law firms leverage the power of email marketing to nurture their leads and have a successful business overall without breaking the bank?
Why Do Law Firms and Legal Businesses Need Email Marketing?
Through tools like stellar A/B testing, segmentation and personalization for your email list, or even tools to create an ideal subject line or tools to nail your reporting, email marketing can help law firms reach more prospects and create a fantastic customer experience.
Generally speaking, the above features are amongst the most sought-after ones in email marketing and marketing automation platforms. Most marketers focus on them when they're looking for an alternative to Mailchimp – or an email marketing platform in general – that can help them take their law firm to the next level.
In general, email marketing and marketing automation platforms can help with the following:
Scoring more leads. Law firms do need leads to function, not to mention that they need to nurture said leads. Email marketing and marketing automation can help create a sales funnel that will help law firms engage and follow up with prospects.

Keeping existing leads feeling happy and valued. Creating email marketing campaigns will allow you to increase customer loyalty. Telling them "thank you" or encouraging them to book an appointment with your firm if they have any queries shows a will to communicate with your existing customers and build relationships with them. In the end, this improves customer experience.
For law firms to enjoy the perks of email marketing, they need to plan campaigns that will correlate with their marketing goals and aspirations and make sure to follow some simple steps.
How to Nail Email Marketing Campaigns
Before I get into all the tips and tricks that will help you ace your email marketing campaigns as a law firm, I would like to stress the importance of having a specific goal in mind.
Creating email marketing campaigns just for the sake of it won't sit well with the vast majority of your email list and won't bring you the results that you're looking for.
(Source)
Setting a specific goal, a SMART goal, even, will allow you to create an email marketing strategy and use your content marketing resources in a way that will be interesting to your audience, boosting engagement, exposure, and, in the end, trust.
Hook Them First
Creating an email list is not something that comes intuitively to most law firms. However, without a healthy email list, there is no reason to create an email marketing campaign in the first place. Thus, using a free email verifier can help maintain list health by ensuring that the contact information you gather is accurate and up-to-date, improving the effectiveness of your law firm's email marketing campaigns.
You can find leads and ask them to subscribe to your email list primarily through your website by creating an email signup form. That way, you won't waste any time waiting for a prospect to contact you for a legal matter and give up their email. After all, prospects may not need your legal services right away. Why miss out on the opportunity to engage with them?
Another way to get a prospect to engage with your law firm and, eventually, subscribe to your email list is to offer the option through a chatbot. Generally speaking, chatbots answer mundane questions while allowing the customer support team to put all their effort into more pressing matters.
Using a chatbot can help your law firm engage with leads while answering some surface-level questions, giving you back data. And if you can program your chatbot to ask them to subscribe to your email list by the end of the interaction, that's even better.
Lastly, there is no way to engage like the old-fashioned email signature. This can happen through a webinar, an online event, some online PR effort – seeing as in-person conferences and events will be a while, due to COVID-19 restrictions worldwide – or even through simple networking. Give out your email address to encourage people to contact you, and use your email signature to invite prospects to sign up for more news and updates.
Pro Tip: After building your email list, make sure to prune it, always. Run tests frequently and see which email addresses are disengaged and which are the ones not working at all. Using an accurate email verification tool like Voila Norbert will increase your deliverability and open rates. Remove the latter entirely and inform the former that you're about to unsubscribe them. The last thing you want is for people to mark you as spam and harm your deliverability rates.
Segment and Personalize
Law firms don't provide just one type of service, but a wide variety of them. So, it's only logical for your email list members to have different needs regarding your email marketing campaigns.
Make sure to segment your mailing list into smaller bits and pieces by using demographics such as age, gender, location, or even your website's triggers that can determine what a prospect was more interested in.
By segmenting and personalizing your email marketing campaigns, you're not only boosting your content strategy; you're showing content to people that are interested in seeing it. This encourages engagement and will create repeaters down the line.
Let me give you an example. Some law firms generate passive income by hosting affiliate links on their blog, or becoming ambassadors. On the other hand, many email marketing platforms, like Moosend, offer affiliate programs. It's a great way to spread the word about the perks of a service. Now, let's assume that you are an ambassador for an affiliate program, and you want to share the news with your email list. A person not interested in such information will ignore your email at best, harming your open and click-through rates (CTR). A person that has already signed up for the affiliate program you're promoting will most likely be annoyed to see this information again.
However, a prospect that is part of the segment that hasn't heard about the affiliate program and is interested in generating passive income will welcome the news. And since you're spreading the news and sharing your secret with the specific demographic that needs it, you're gaining trust.
The whole point is to segment your list and personalize your email's content to make it look like you're engaging with every prospect separately, on a one-on-one basis.
This goes for automated email marketing campaigns as well. Don't send a Thank you email campaign to people who have never engaged with you or a "Welcome" email campaign to existing customers.
Create Compelling Content
This is where things could get rough. Content is the undoubted king of email marketing campaigns.
So, let's start with your subject line. What you need is to stand out in a full inbox – and make no mistake, with 293.6 billion emails sent per day, their inbox will be full.
Your subject line is the one chance you've got to make a great first impression and show value while being enticing. So, it would be best if you had something that will showcase what you can do for your prospects without being too spammy or cryptic.
Don't use words or phrases like "Wow!", "Free" or "You won't believe what happened", and refrain from capital letters or symbols like "$$". They look spammy to your prospects and your ESPs. And they won't hesitate to send your email through to the spam folder. If you're trying to use your email marketing strategy as a tool to hack your growth, using these words can really harm your efforts.
Invest in a subject line testing tool or an email marketing platform with a built-in A/B testing tool to use your data to determine what your prospects would love.
Now, let's assume that your prospects loved your subject line, showing your unique selling proposition (USP). Upon opening it, they need to know all the primary details right off the bat. So, make sure you create content that will be clear, concise, and contain all of the information people will need before contacting you, should they need to.
If it's an email newsletter, don't shy away from creating visuals and infographics that your prospects will love. Email newsletter campaigns are fantastic for sharing the news of your law firm, as well as your latest blog updates and any social media content you think would interest your prospects.
The function of your content should always come down to one thing: Letting the user know what it is that you want them to do. Use actionable verbs and make sure those visuals lead the users towards the designated action.
Lastly, make sure to create a CTA button that will be visible right ff the bat. You need a catchy color and small but powerful copy.
Pro Tip: Your email marketing campaign needs to look good and function correctly on all devices. Imagine receiving an email from your law firm that has broken elements or won't display properly. Would you access it through desktop, or forget it altogether as the day progressed?
Track Results Using Data
As I mentioned in the beginning, reporting is one of the most useful tools an email marketing platform can have, and this is why most marketers are after it. Law firms need reporting for their email marketing as much as any other brand. But why?
It's easy to send out an email marketing campaign and forget to follow up, especially in a niche as important – and sometimes hectic – as law.
The right email marketing and marketing automation platform will help you track your email statistics and see where you stand. It will also allow you to understand your customers' journey and pinpoint any mistakes your marketing plan has.
Reporting and analytics will help you make data-driven decisions instead of guestimates, and you will manage to bring results every time by making small tweaks and improvements.
The Takeaway on Email Marketing for Legal Businesses
Email marketing is highly engaging and can help you create email marketing campaigns that will provide value to your engagement with your prospects when legal matters are concerned.
From breaking down complex legal concepts to keeping them up-to-date with your current affairs, email marketing campaigns will allow your legal firm to cultivate a deeper relationship, build trust with your existing clients and generate leads from your website or through best referral marketing software.
Just make sure to create and prune your email list, segment it, personalize your content, be aware of the spam filters, optimize for mobile, and make data-driven decisions using advanced reporting tools.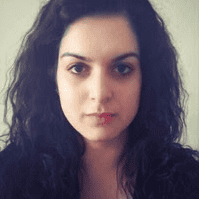 Author Bio: Téa Liarokapi is the Senior Content Writer for Moosend, an email marketing and marketing automation platform, and an obsessive writer in general. In her free time, she tries to find new ways to stuff more books in her bookcase and content ideas – and cats – to play with.
This article does not constitute legal advice.
The opinions expressed in the column above represent the author's own.
Start managing your legal needs with Zegal today
FURTHER READING: Why and how to use Chatbots in business
READ MORE: 6 Apps Helping You Work Remotely
Like what you just read?
---
Subscribe to our newsletter and be the first to hear of the latest Zegal happenings, tips and insights!