Top 8 Most Effective Marketing Strategies For Startups And Small Businesses
By Guest Post, Updated: 2023-11-30 (published on 2022-11-22)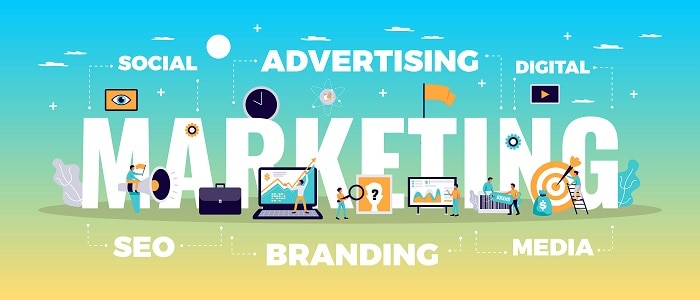 Marketing for small-sized businesses and new businesses is a challenge due to the absence of budget and manpower typically that are associated with large corporations. But, time has changed; small businesses have access to various marketing strategies to remain competitive.
The digital age isn't as costly as traditional methods of marketing for businesses, which means entrepreneurs with small businesses can bring their venture to the top with the proper use of technology and imagination.
In this article, we will examine a few small-business marketing tips that will assist you in growing your business in terms of size and reputation.
1. Optimize Your Website for Search Engines
One of the first tasks that any business starting out should focus on is creating a website where visitors can find out more about its products and services.
If you've built your website to be optimized with search engine optimization, then you already have a fantastic beginning. Driving organic traffic to your site is your first priority prior to investing in other strategies for marketing.
Listed below are some suggestions that might be helpful:
Utilize the Google Trends API to identify and incorporate current trends in your field
Do keyword research prior to making content for your website
Include the primary keywords in your titles and landing pages, as well as meta descriptions
Concentrate on long-tail keywords
Use structured data for an upper ranking on search engines and distinguish your site from other listings
Do not ignore the significance of design and load speed
Professional SEO agencies often assist businesses in developing a website that is appealing, contains content that reflects the company's aims in the best way possible, and incorporates keywords throughout the material to help them rank better.
2. Tell Your Brand's Story
Each business benefits from creating connections with its intended audience and establishing an image for the brand. The telling of a story about a brand is a great way to achieve this.
Brands that share a story about how they came to appear distinctive and meaningful to viewers and leave lasting impressions. Incorporating a reliable photo editing tool can further enhance the visual appeal of your brand's story, making it more engaging for the audience.
Successful businesses present their brand story on a specific web page. Therefore, if you wish for customers to keep your brand in mind, take advantage of the potential of telling a story.
3. Take advantage of social media's power
Social media marketing is one of the most cost-effective marketing strategies for small businesses. In reality, social media marketing is the reason behind the achievement of every small company.
Find out which platforms fit your product and brand best, and then create corporate accounts to connect with customers and promote your brand's message at no cost.
You can get started with social marketing on the internet by following these tips:
Create a presence on the platforms that your customers are using
Regularly publish content
To attract more attention, use eye-catching images
Establish a brand as an authority
Utilize relevant hashtags to increase visibility
Include your website's link in your bio
Social media marketing covers an extensive area. Begin with the basic features the platform provides and continue exploring new strategies as your business expands. Make sure to use followers app to gain insights into your followers, track important engagement metrics, and refine your social media strategy over time. It's important to not limit social media activities to passive marketing, but to also include engage in active interaction and social selling. If you don't have time to do it yourself, consider a social selling service such as Clevenio.
4. Leverage Video Marketing
Video marketing is a powerful marketing tool for startups. By using video content to engage with potential customers, entrepreneurs can connect with new and existing customers more personally. Additionally, video can help businesses build brand awareness and create a connection with their audience that may be difficult to achieve through other forms of marketing.
Videos engage audiences in a way that other kinds of content can't. For a business one of your main objectives is to reach your audience. Be aware that you don't require an enormous budget to make a difference for your small business.
You can easily create and edit engaging video content with an online video editor so that viewers enjoy it and watch the video until the end. Engaging videos can build relationships with potential customers and generate trust in your product or service. Additionally, video content can help promote your brand by increasing web traffic and conversion rates.
Videos can help you succeed in every step of your sales funnel, from brand awareness and product marketing to support and conversions.
Live streaming is the newest technology in video marketing. It allows you to stream your video live to your viewers to keep your potential customers informed and engaged. You can also embed TikTok videos on the website to take your video marketing tactics to the next level.
5. Invest in local advertising
Small businesses and start-ups do not have the same reach as major companies, they are able to utilize local marketing to achieve similar outcomes.
Utilize ad-hoc opportunities on platforms such as Facebook and Instagram for a cost-effective means to reach the most relevant audience. Here's how to profit from local SEO:
Claim your business's listing in Google My Business
Incorporate location-based keywords into social profiles and title tags, as well as articles and descriptions
Join online directories to create references
Use schema.org
In addition to other options, you can boost the visibility of your local area by organizing occasions, and by sponsoring teams, and even attending events.
6. Creating and using EMail lists
Marketing through email is one of the most effective marketing strategies for every business, and small companies are not an exception.
To build a list of customers, you could consider hosting giveaways or contests which require email addresses to enter or even creating premium content that requires email addresses to gain access. To grow the list, you should also consider LinkedIn email finder and similar tools. To verify emails, you can use email address checker tools that immediately filter out non-existent emails.
Send out a newsletter to your customers at regular intervals to provide valuable information such as special offers and discounts, tips and tips, industry news, or even testimonials, while also promoting your services and products.
7. Guest blogging is a great way to get exposure
Guest posting is a great method to establish brand authority and boost reach. Find opportunities to write on trusted websites with impressive popularity.
This exposes you to a larger audience, and boosts visits to your website, especially when you've linked your website in the article.
In the end, this strategy offers you the chance of earning more money. For starters, search for the most effective sites to place your ads.
There are a variety of blogs accepting guest post submissions to make it easy to contact groups of people who are looking for your services.
8. Organize a contest or giveaway
The majority of people love winning contests and getting things at no cost, particularly when it is simple to participate.
Try organizing a giveaway on Instagram in which participants follow your account and tag their friends and post your photo on their social media accounts to have the chance to take it home.
Be sure to select the reward that best fits your brand. This can help to spark curiosity about your product and the brand. It will also increase your Instagram followers and exposure.
Final Thoughts
If you run an established business or start-up These strategies will help you reach your goals in marketing.
These tried-and-tested strategies give you the boost you require to make sure you are getting your effective marketing strategies in place especially when you are making your debut in the highly competitive market.
The range of options to promote small-scale companies is limited only by your imagination. Make use of innovative ideas and creativity to get the most value from effective marketing strategies for small businesses.
Like what you just read?
---
Subscribe to our newsletter and be the first to hear of the latest Zegal happenings, tips and insights!