Link building Tips for Lawyers and Law Firms
By Alex, Updated: 2021-10-06 (published on 2016-11-18)
Getting credible inbound links continues to be the best method of getting high search engine rankings for a website. However, it is important to point out that building links to a law firm's website is an extremely difficult task because it requires great effort, time, and patience. Fortunately, there are several solid strategies attorneys can use to get favorable search engine rankings. Here are 8 powerful Link building Tips for Lawyers and Law Firms.
1. Guest Blogging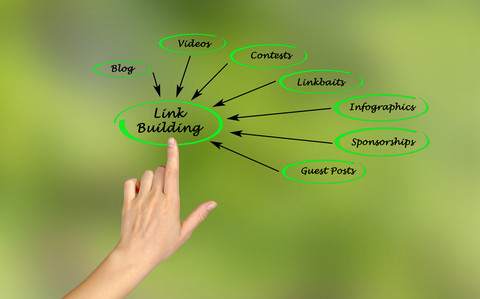 Guest blogging is a basic and very useful link-building strategy for law firms, but it is not a fool-proof method for building links. Lawyers must use this method with extreme caution. If you decide to use this method with a site that is getting negative attention from the search engines, it could lead to disastrous results.
Submit a guest post on Zegal's blog

It is imperative for you to be cautious when it comes to selecting sites for your guest posts. You should check out their domain authority, page rank, and indexed pages. You should also look at the site's curation practices and backlink profiles. If you see a problem with any of these factors, there could be a major problem with the site. You should focus on placing guest posts on blogs that are relevant to your area of practice.
You will have success with this method if you get natural-looking links. Your posts should also provide educational value to your readers.
2. Scholarship Programmes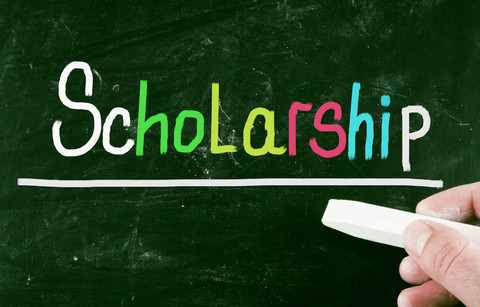 Scholarship programs are an easy way to get solid links from high-quality educational websites. Keep in mind, though, that this method requires an investment (a minimum of $500 dollars), time to conduct outreach to your community, and time to contact colleges in your area. The first initiative requires you to create a legitimate scholarship with eligibility requirements for applicants.
First, structure the scholarship program. Set up a page on the company's site that highlights the details of the scholarship (how to apply, information of what it offers, and etc.). Once the page is created, lawyers should contact educational institutions and tell them that their students can apply for the scholarship. Colleges are well-known for promoting scholarships to their students. Most colleges will not have any problems with adding your scholarship to one of their scholarship resource pages.
While links from .edu domains don't have more value than .coms and .nets, search engines associate them with authority sites. Getting links from authority sites can propel your website to the first page of popular search engines.
3. Social Media Link Building
Social media continues to gain more popularity as time progresses. Lawyers should make an earnest effort to share links to their website in social media. Many of these links will be no-follow (they will not pass link juice to your site), but this is still an exceptional way of getting great exposure for your brand. Social media link building will send an enormous amount of traffic to your site. This is the main reason why many SEO experts encourage lawyers to use this method.
Social media link building gives your followers an opportunity to share your links to their followers. Content that circulates throughout the internet in this way has a greater chance of getting natural inbound links attached to it.
Try to get your shareable content on popular social media channels. This will increase your chances of getting others to share it on their networks. Make certain that your content is useful and relevant to your targeted audience. No matter what you are posting on social media sites, make sure there is a link that points back to your website.
Please keep in mind that you can add links to your profiles. Twitter, Instagram, Facebook, Google Plus, Linkedin and many other social networks allow you to insert a link to an external website. For instance, about.me allows you to complete a profile with a link. About.me is a PR 7 property that can help you get significant traffic.
Follow Zegal on social media:
4. Infographics
Another Link building Tips for Lawyers and Law Firms is Displaying data with infographics. People enjoy sharing attractive infographics. Many lawyers are not taking advantage of this method.
Simply create an infographic (hire a designer if you don't know how to create one) and place an embed code at the bottom of the infographic. The embed code should encourage people to embed it on their websites.
Creating an embed code is not as difficult as you may believe. Here you can find an exceptional embed code generator. Once you have created your image, paste the URL into the provided text boxes. A snipped code will be generated within seconds. You can place this code on your website or blog.
If people find your information useful, they will share it (via the embed code) on their blog or website. The image of the infographic will be hosted on your domain. You will get a backlink each time the code is embedded.
5. High Page Rank Directories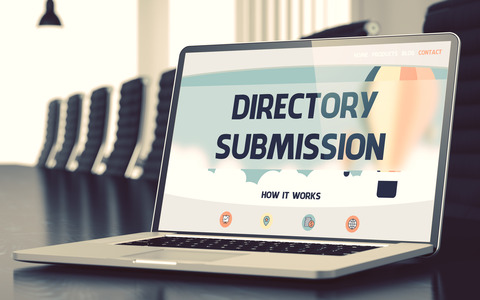 Many SEO experts look at directories as low-hanging fruit. They don't offer the greatest value, but they are easy to get. Many directories with high page rankings are paid versions.
Local directories are valuable sources of local links. Attorneys target local markets, so these links are good because they offer signals dealing with the location of the searcher.
Local Chambers of Commerce are well-known for having detailed directories of local businesses. I also urge you to submit your site to Yext and Moz Local. Yext has a network of fifty popular websites such as eLocal, YP, and Yelp.
6. Collaboration

Collaborating with your clients, colleagues, and other businesses is one of the most effective ways to get quality editorial links to your site. Collaborating includes joint marketing, guest posting, or an honorable mention. It would be a big mistake for you to underestimate this tactic.
Collaborating with others? Outline each party's contributions to the project with a Collaboration Agreement.
7. Forums, Groups, etc.

You should take advantage of attorney-specific groups and forums. For example, this forum is one place where attorneys can be active members. You can make comments and share links.
Do not spam groups or forums. Members will not be responsive to your posts, or click on your links if they feel that you are simply there to advertise your law firm.
8. Glossary of Industry Terms
Newbies in your industry probably don't know all the jargon you and other bloggers are using. Make their life easier and create a glossary of industry terms page. 99% of the people do not understand your professional jargon and they may reference to your Glossary page. This is quite long term strategy for acquiring links to your website.
Which of these strategies have been most useful to you, or maybe others that have given you great results? 
Tell us, we'd like to know!
–
This is a guest contribution submitted by Inga Lindstrom. The views expressed here are of the author's, and Zegal may not necessarily subscribe to them. You, too, are invited to share your point of view! Learn more about guest blogging for Zegal here.
Inga Lindstrom is a Digital Marketer specializing in SEO for Law firms. She is result-oriented because she knows that results are what all clients pay for. Inga strongly believes in creating high-quality and valuable content and it's promoting through outreach. She loves traveling and the digital nomad lifestyle.
Tags:
Like what you just read?
---
Subscribe to our newsletter and be the first to hear of the latest Zegal happenings, tips and insights!