What Legal Responsibility Do Businesses Have to Consider the Negative Impact of a Commute?
Articles »

What Legal Responsibility Do Businesses Have to Consider the Negative Impact of a Commute?
By Joanne Hue, Updated: 2023-07-19 (published on 2023-04-11)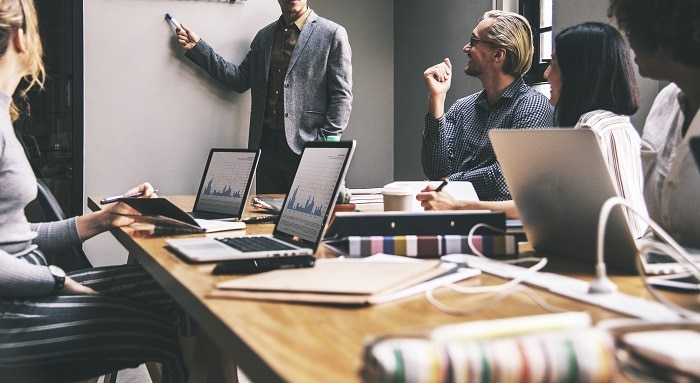 Billions of people commute to work every day. Over 60% of commuters in the UK, Australia, and mainland China use cars to get to work, and many drive lengthy distances to get there.
Typically, commuting time is seen as an employee's responsibility. However, the rise of remote work has some employers considering allowances and flexible work schedules for those who have to complete a lengthy commute.
Companies who do hire long-distance commuters or who want to hire a software development team need to consider the impact of the commute on their employee's physical and mental well-being, too.This will ensure that employees feel valued and will help businesses avoid delays and expenses due to required time off caused by accidents on the road or mental health leave.
Mental Health and Commuting
Commuting to work can harm employees' mental health. Recent studies show that folks who commute for over an hour are 33% more likely to suffer from depression and may grapple with financial worries due to the rising cost of fuel. Long-distance commuters are also 54% more likely to have raised stress levels and may struggle to sleep and recover after a long day at work.
Working long hours away from home can also undermine employees' mental health. Folks who work away from home report higher levels of malnutrition, sleep deprivation, and social isolation. This can have a dramatic impact on staff well-being and undermine a company's wellness initiatives.
In countries like Australia and the UK, commuting time is not considered work and is therefore uncompensated. However, that doesn't mean businesses can abandon their employees and ignore the negative mental health effects of commuting.
In the UK and Australia, employers are required to make reasonable accommodations for those who are struggling with their mental health due to commuting. Mental health issues are considered a disability under the UK equality act. Similarly, Australia's Work Health Safety Act requires employers to manage psychosocial risks that employees face.
Businesses can tackle the legal challenges associated with the negative impact of commuting by exploring options like remote work, flexible working, and additional pay for commuters.
Working from Home
Working from home seems like the perfect solution to lengthy commutes. Employees no longer have to spend time and money driving to work and businesses can feel confident that they aren't placing excess strain on employees who live far away.
However, many folks who work from home feel that they are isolated from their peers. Remote workers may also suffer from increased stress, as they are unable to connect with their coworkers and may be tempted to work outside of their working hours. This can lead to burnout and absenteeism amongst remote employees.
Laws and legislation are still catching up with the rise of remote working. However, employees can fulfill their duty of care by giving remote employees extra resources and attention.
Employers can help their staff learn how to network while working online to ensure that remote employees have access to the same opportunities as in-person staff. This ensures that remote employees are not discriminated against and will encourage more commuters to start working from home.
Employers can further their commitment to remote staff by creating wellness initiatives with remote workers in mind. This can include small touches like offering local gym memberships, weekly check-ins with remote staff, and access to remote therapists. Businesses are not required to take these steps but may find that changing laws force them to take remote employee wellbeing more seriously in the future.
Scheduling and Accommodations
Commuting is synonymous with traffic and rush hour traffic. Cities around the world become gridlocked twice a day, every day as workers try to get home at the same time. Employers don't have a legal obligation to help commuters avoid traffic, but they may find that they need to accommodate flexible scheduling.
In the UK, employees have a legal right to request flexible working. It's called making a statutory application and is available to all employees — not just parents and carers. Businesses are legally required to make reasonable accommodations and must meet with the employee following the request. Employees can appeal the decision if it seems unreasonable or unfair, and refusing to take the necessary steps may result in a tribunal.

Australia has a similar legal process for employees who want to work more flexible hours. However, only a select group of employees can apply for flexible working arrangements in Australia. According to Fair Work Australia, this includes, but is not limited to, parents, carers, folks who suffer from domestic abuse, those with a disability, and employees over the age of 55.
Flexible working is supposed to help employees strike a better work-life balance without causing harm to the business. Flexible working is easier today than ever before, as many staff can complete all of their tasks remotely without having to drive into the office.
Conclusion
Businesses have a legal responsibility to protect the health and well-being of their employees. However, things get a little more complicated when it comes to commuting. Ideally, employers should work with employees to find a mutually agreeable solution like offering flexible hours, remote working, or online networking opportunities.
Tags:
Like what you just read?
---
Subscribe to our newsletter and be the first to hear of the latest Zegal happenings, tips and insights!