Rights Of Employers and Employees During Hong Kong Protests
16/08/2019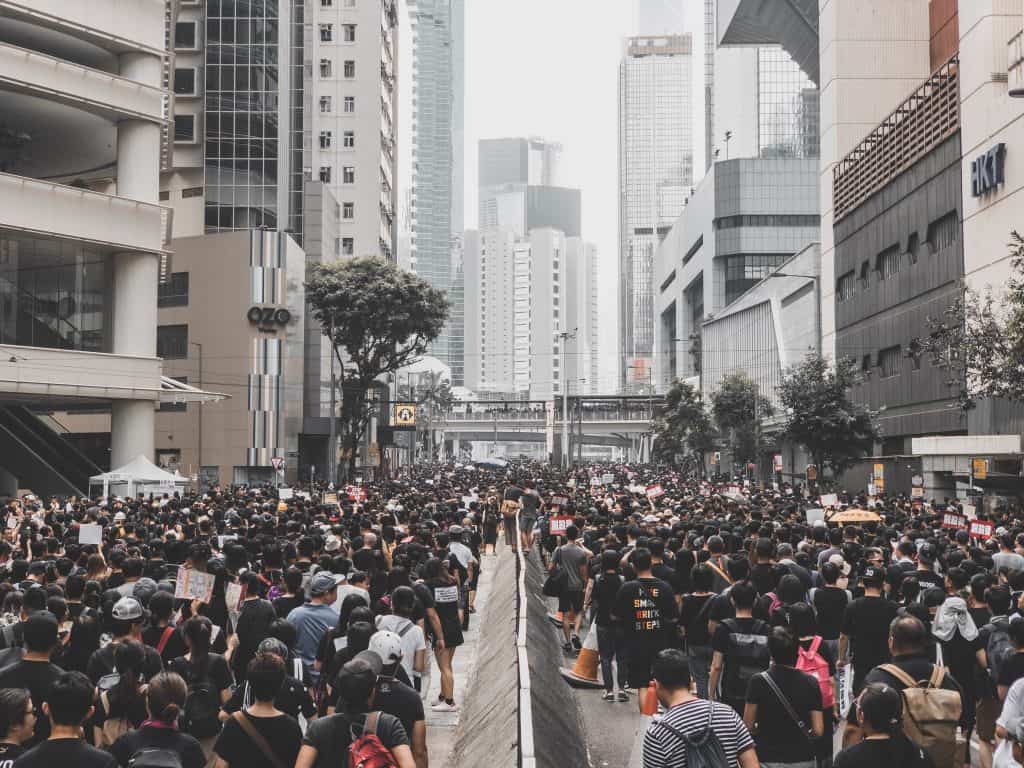 On 5th August 2019, Hong Kong underwent an unprecedented citywide movement. It completely paralysed the transport network and caused extreme inconvenience to commuters resolute to go to work. Many companies have made allowances for their employees, but some employees are still concerned the situation could cost them their job. Given the political storm is unlikely to settle anytime soon, Hong Kong may still experience another strike or uncooperative campaign hindering the city's transport links and prohibit employees from travelling safely to work. If you are uncertain as to your rights, whether as an employer or an employee, keep reading. 
Can an employer lawfully deduct an employee's salary for lateness caused by traffic suspension?
The short answer is no. According to the case Mak Wing Fu, it was ruled that section 32 of the Employment Ordinance does not give employers the right to deduct salary for an employee's lateness. The section authorises proportional wage deductions against employees who are 'absent from work', but 'absence' does not include 'lateness'. Although decided in 2000, the case still stands as good law in Hong Kong. Consequently, it is unlawful for an employer to deduct an employee's salary because he was late to work.
An employer who illegally deducts an employee's wage commits a criminal offence and can be sentenced to imprisonment for 1 year and to a fine of $100,000 upon conviction. It is also illegal for an employer to deduct his employee's paid leave by reason of lateness. The rationale behind this is that paid leave are employee benefits under the law and it would be absurd if the law permitted employers to use it against employees. 
What if your company's employee handbook grants the employer the right to make deductions as he sees fit? The Labour Department has answered this question in favour of employees. Terms in an employee handbook must not seek to undermine or limit the rights and benefits enjoyed by an employee under the Employment Ordinance. Such terms are invalid under the law even if the employee has signed a contract representing acceptance of the term.
However, if employees are entitled to what is commonly known as the "good attendance bonus", it would be lawful for employers to deprive them of this bonus if it is the company's rule that 100% punctuality is a prerequisite to its entitlement.
Is an employer liable if an employee is injured en route to work?
Under the Employee's Compensation Ordinance, an employee can make a claim against his employer for injuries arising out of and in the course of employment. Usually, the requirement of 'arising out of and in the course of employment' covers injuries suffered at the workplace, during work hours and whilst performing work-related activities. In general, travelling to and from the workplace will not satisfy the test unless the means of transport is specifically arranged by the employer. Given the chaotic and unpredictable environment, it's likely that the risk is with the employee if he or she chooses to go to work. 
Can an employee refrain from work to join the protests?
You may have read that the right to participate in a strike is protected under the Basic Law and the Employment Ordinance. However, technically speaking, the walkout on 5th August was not a 'strike'. As stated in the Trade Unions Ordinance, a 'strike' by employees is a means to cower the employer into accepting their terms. Since the political movement is targeted at the government, but not at individual employers, it is not a 'strike' by legal definition. Consequently, if an employee skives off work without notice, the employer can treat it as an unauthorised leave.
What about taking sick leave?
Employees hired under a continuous contract are entitled to paid sickness days, on which an employee is absent from work due to health reasons. In general, employees are entitled to sickness allowance (being four-fifths of the normal wages) if the sick leave is supported by an appropriate medical certificate. While some doctors might be willing to give out medical certificates in a lax manner, it is not advisable to take this approach. It's somewhat coincidental to call in sick on the day of a large scale political campaign and your employer has every reason to be suspicious and challenge your integrity. This option is risky, could leave a dishonest impression, and it may constitute a breach of your employment contract and code of conduct. 
How about applying for annual leave during this time?
Under the law, all employees employed under a continuous contract for at least 12 months is entitled to a minimum of 7 days' paid annual leave per year. Depending on the length of service, the number of paid annual leave can progressively increase to a total of 14 days per year. Annual leave is a period when one can take time off for whatever personal reason. So, unless your employer is being purposely difficult, taking holiday days should be acceptable. 
Work from home 
Many companies allow their employees to work from home in light of natural disasters or orchestrated events that make it dangerous or impossible to reach the office. On the night before the major upheaval on the 5th, many employees received notices from their HR department urging them to stay safe and work at home if necessary. If you have permission of this nature, and your usual commute is disrupted, a no-show would be justifiable. Just make sure you fulfil your obligations, it's not a holiday.
However, workers in retail, catering and other client-facing industries won't have this option as the nature of their job does not allow for working from home. Also, if you live within walking distance or in areas where traffic is running smoothly, you will have no excuse but go to your office as usual. 
While each and every citizen has the freedom to choose any political stance, it's important to consider the risks and understand your legal position before taking any action.
If you have other employment law questions about being in work amidst this period of political activism, you should take a closer look at your employment contract or consult your HR department for more detailed guidance. 
This article does not constitute legal advice.
Start managing your legal needs with Zegal today
READ MORE: Everything You Need To Know About The Employment Ordinance In Hong Kong
READ MORE: Design Your Own Severance Package: Everything is Negotiable
Like what you just read?
---
Subscribe to our newsletter and be the first to hear of the latest Zegal happenings, tips and insights!