What is a Shareholders' Agreement?
A Shareholders' Agreement is a contract among founders of a company to regulate their rights as shareholders of the company.
Recommended for startups and small businesses
How to create a Shareholders' Agreement
Make an agreement using Zegal templates
Get help from a lawyer anytime
Easy to Use Legal Templates
Quickly and easily create any legal agreement for you or your team.
Affordable Plans
Straightforward pricing plans and bespoke packages built to simplify all your legal demands.
Vast Document Library
Zegal's comprehensive collection of agreements means you always have what you need at your fingertips.
Shareholders' Agreement FAQs
What is the role of a Shareholders' Agreement?
To ensure that shareholders are treated fairly and that their rights are protected. When creating your agreement, some of the essential provisions to include are:
Name, address, and shareholding of each investor
Details about the holders of each share are essential.
Restrictions on share transfer
If any shareholder wants to leave the company, a Shareholders' Agreement provides measures to deal with share transfer provisions and restrictions. Generally, there are two options:
Tag-along
When a shareholder intends to sell his shares to a third-party buyer, a tag-along option will allow fellow shareholders to "tag-along" with the sale, i.e., sell their own shares to the same third-party buyer on the same terms.
Drag-along
If a majority of shareholders (or a group of shareholders) intend to sell shares to a third-party buyer, the drag-along provision gives them a right to force remaining shareholders (typically minority shareholders) to sell their shares to the same buyer on the same terms.
Confidentiality obligations
Prevents the disclosure of information regarding finance, sales, and future plans of the company, which might have serious negative consequences for an organisation's growth.
Founder vesting
It is very common in venture backed startup for the founder to be treated differently from investors. A founder may agree to have 'vested shares' which effectively means some or all of the founder's shares are not fully 'owned' by the founder until they have earned them (by working for a set period of time or hitting specific milestones). If a founder leaves a company, the unearned portion of their shares are either canceled or returned to the company.
Shareholder death clause
A mandatory clause that, upon the death or liquidation of a shareholder, ensures their shares remain in the company.
Deadlock clause
A deadlock is when two or two groups of shareholders cannot agree on certain key matters. Deadlock arises when shareholders' meetings are repeatedly inquorate (not able to proceed) because one group refuses to attend, votes down, or abstains on a resolution proposed by the other group.
Do I need a Shareholders' Agreement?
Ideally all companies with more than one shareholder should have a Shareholders' Agreement to regulate the business between them. The agreement will include:
A dispute resolution mechanism
When disputes arise, a Shareholders' Agreement can be a valuable tool to avoid and manage conflicts without reverting to extreme measures, like dissolving the company.
Investor protection
Investors often require the shareholders to agree to specific provisions designed to protect their position. For example, they might require performance targets, or a board seat on the board of directors. These provisions are often found in a Shareholders' Agreement.
Confidentiality clause
Shareholders are likely to have access to valuable confidential information about the company. While the general law states that a person who has received information in confidence cannot use it to take an unfair advantage, most are not prepared to rely on this alone. A Shareholders' Agreement with confidentiality provisions is the best way for a company to ensure information is kept confidential.
How to draft a Shareholders' Agreement with Zegal
A mutual understanding between shareholders is essential for business growth.
Zegal's tools and templates can create a well-drafted agreement to help your business thrive and reach its full potential.
Create A Shareholder Agreement Now
The Zegal Template Library
Zegal's template library represents a complete and curated list of essential and premium business templates that can be used directly, for everyday business needs. Importantly, whether you're a startup or a larger enterprise, you will find that our Zegal automation solution allows anyone to create a legal agreement, any time, anywhere. All without a need for an expensive lawyer. Why do we do this? Well, we think that running your business day-to-day is important, and having these templates at your fingertips allows you to not miss a beat!
Lawyers draft and curate all of our legal templates for ease of understanding using plain English. Just fill out our guided questionnaires, and we will create the contract for you. Using our patent-pending expert rules engine, we automate the creation of complex legal contracts.
Try it for free today!
Ready to get started?
Create a free account now and explore all of the Zegal features.
No credit card required

Choose from 1000+ legal templates and draft contracts with ease and confidence.
Start now free
Contract and document management made easy.
Draft
Edit
Collaborate
E-Sign
Store
Automate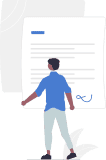 Pay As You Go
Purchase this specific template and generate a unique bespoke document in minutes.
HK$ 500-3000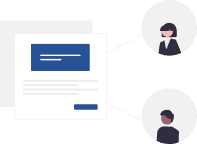 All-Access Plans
Create any document from our comprehensive template library on a fixed monthly plan.
From HK$600/month