Co-Working Spaces in Edinburgh
By Hailey, Updated: 2023-11-28 (published on 2022-04-21)
Edinburgh is considered one of the best places to start a business in the UK, supported by its prominent population of technology-focused start-up companies. The city stands out as a suitable match for start-ups not only for its abundance of cost-effective office spaces but also for its rich and diverse talent pool across all major industries.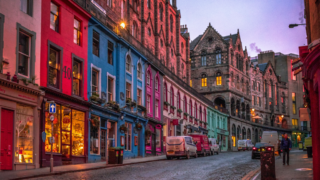 For this reason, Edinburgh has seen a stark increase in start-ups choosing to establish themselves in this major city to access the support and funding needed to flourish in UK's competitive markets. Similarly, the demand for flexible and exceptional co-working spaces has continued to increase.
Here are a few of the city's best workspaces available for you and your business.
36 St Mary's Street, Edinburgh, EH1 1SX
Coined after the traditional Scottish phrase for 'shop', Schope has two locations both situated within the lively city center neighborhood, and offers dedicated desk space and business services at an affordable price and extremely flexible terms. Amenities at both locations include individual lockers with accommodating locker spaces, a communal kitchen area, and the opportunity to attend networking and social events for fellow start-up companies. As one of the city's most affordable options for businesses looking for an adequate co-working space, Schope's unique working environment and central location pose as the ideal space for start-up companies of all types.
19 Windsor Place, Portobello, Edinburgh, EH15 2AJ
Utilizing community to build creativity, the co-working spaces at Tribe Porty were built specifically to catalyze building relationships and encourage creativity. Tribe Porty's vast array of pricing plans suits the evolving working styles of freelancers, start-ups, and people who require a flexible workspace. With opportunities to share, collaborate and develop work, professionals can opt to either book an office or studio, work from a permeant desk or choose to hot desk. Office and studio space members are able to access Tribe Porty 24/7 for a price ranging from £250 to £950 per month. Please note that this is subject to a 12-month minimum contract.
15 Calton Road Edinburgh EH8 8DL
The Melting Pot is one of the world's oldest co-working communities and offers some of the most competitive and advantageous services for up and coming businesses. Besides, co-working and hot-desking options, which are available from £85 per month and upwards, The Melting Pot also offers a 'coworking consultancy' program for businesses that need help achieving their goals. Moreover, this co-working space's free-of-charge bespoke incubation program supports all start-up companies in turning good ideas into new social enterprises, charities, and campaigns.
26 Dublin Street, Edinburgh
This multi-story co-working space comprises a Georgian Terrace located on the ground floor. It features a standard co-working desk, as well as the floors below which house beautifully designed serviced offices, fixed desks, and break-out areas. Conveniently situated in Edinburgh's bustling city center, it is just a five-minute walk away from restaurants and shops on George Street as well as Edinburgh's main station at Waverley. The mission of Kingsford Business Club is to innovate by encouraging business thinkers to benefit from the 'features of a professional office but without the commitment of a permanent office space'. With no set minimum or maximum contract length to commit to, this space provides an extremely flexible option for like-minded entrepreneurs and start-ups.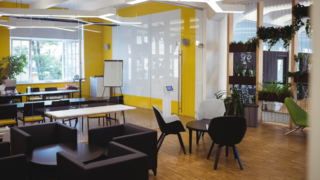 Situated directly adjacent to the Meadows, Techcube sits within the Summerhall Arts Complex, lending itself to the advancements in technology as well as the arts and allowing its members to gain exposure from this duality as well. Members here are able to benefit from 24-hour access to TechCube's facilities including secure office space, fibre optic internet, and spacious meeting rooms. From co-working spaces to hot-desking options, the choice is yours.
As small businesses continue to establish themselves in the hustle and bustle of Edinburgh, the demand for secure, spacious, and flexible co-working offices has followed suit.
For more information about which co-working space is best for you and your business goals, consult one of Zegal's experts who will assist you in considering your vast array of options both in Edinburgh and nationwide.
You Might Also Like:
Along with this document, make sure you see these other templates in our library:
Like what you just read?
---
Subscribe to our newsletter and be the first to hear of the latest Zegal happenings, tips and insights!