Hiring Trends in 2021
By Jolene Rutherford, Updated: 2023-11-29 (published on 2021-02-02)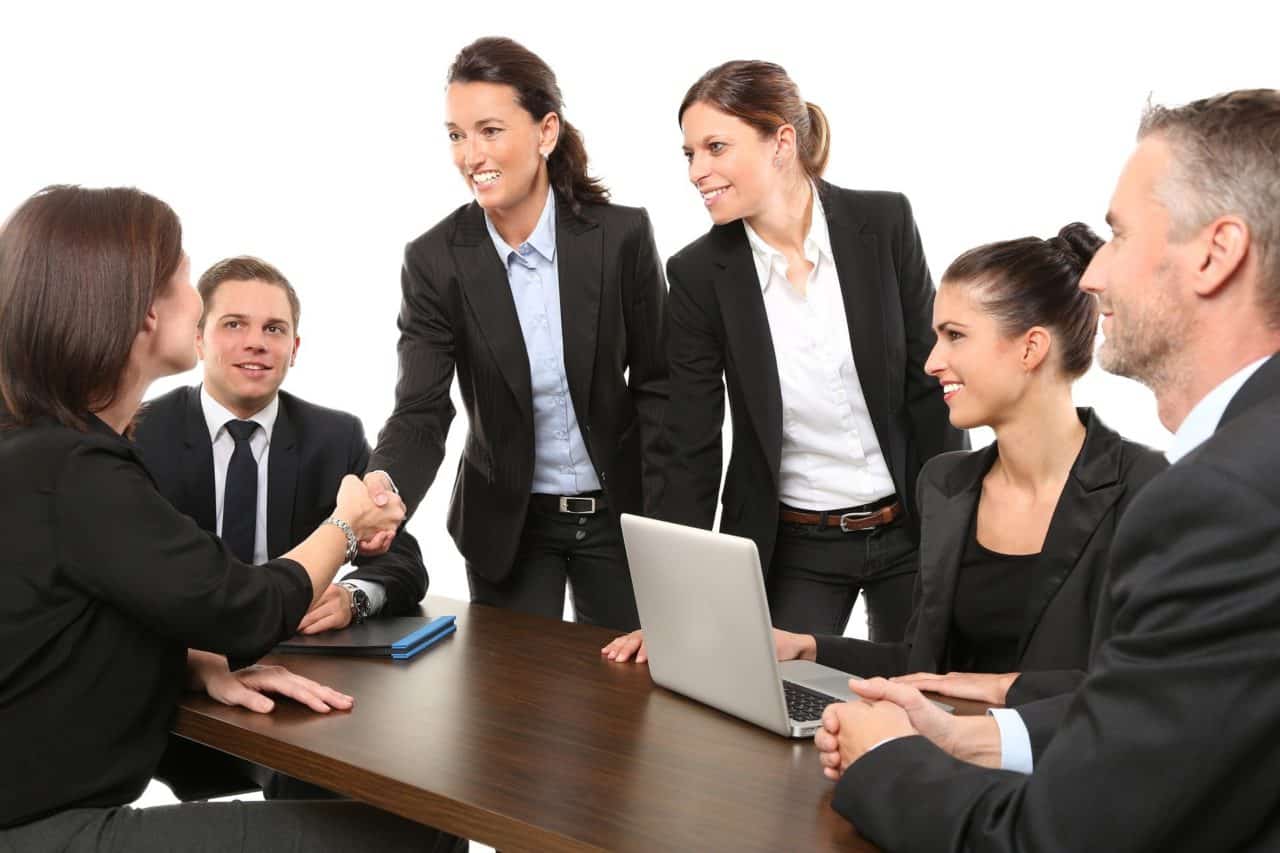 Predicting hiring trends for 2021 can be a daunting task given the unpredictable growth of the Coronavirus pandemic and its impact on the global economy. Essentially, HR leaders and recruiters will need to implement new trends and adapt fast this year.
Obviously, 2020 was quite a challenge for companies of all shapes and sizes. From a fast shift to remote work to changes in the patterns of commerce, COVID-19 impacted the traditional workplace in many ways.
Here are the hottest hiring trends to watch in 2021.
Remote Work Gains Prominence
The Coronavirus pandemic forced many organizations to close doors and shift to remote work. According to a recent PwC research study, 71% of survey participants confirmed that they were working completely remotely. The survey states that 21% of employees balanced their time between remote and on-premise work, while only 3% worked on-site every day.
Importantly, that shows a considerable shift. For 61% of employees, it was their first experience of working remotely. However, remote work has proven to be successful, providing enterprises with multiple benefits. It helped them reduce costs, boost employee satisfaction, and maximize workplace performance.
As such, remote work is not a short-term pandemic trend. It is going to stay in 2021 and beyond. Many global enterprises, including Google, Amazon, Salesforce, Slack, and Adobe, are shifting to long-term remote work.
Many employees also prefer work-from-home arrangements because of their flexibility. According to the survey by PwC mentioned above, 51% of employees stated they fancied to work on-site, while 22% would want to work remotely in the post-COVID era. Moreover, 51% of staff members would like to combine remote work and working from the office.
Sure, the implementation of remote work policies varies across different industries. Unlike the marketing or IT sector, industrial and healthcare organizations cannot shift entirely to these work-from-home work arrangements.
In 2021, remote work will create new hiring opportunities. For businesses, that is the opportunity to tap into a wider candidate base and acquire top talent from all around the globe. By using automated and AI-driven HR tools, many repetitive aspects of the hiring process will be simplified. That allows companies to hire and onboard staff faster while reducing costs.
Employees Value Workplace Security More than Ever
The Coronavirus pandemic has changed candidate perceptions of companies. According to Monster Insights, 58% of employees say their job search expectations have changed. Since the outbreak of COVID-19, safety is among your candidates' top priorities. They now seek companies that will focus on their health and have clear workplace safety practices.
That trend will immensely impact the hiring process in 2021.
For example, many companies used their digital channels to promote workplace safety in 2020. They published the photos of their employees wearing masks in the offices and employee video conferencing calls. Some of them wrote extensive articles on their COVID-19 safety plans and initiatives. This information has also become common in job descriptions.
Let's take the example of Amazon, which started a COVID-19 blog, where they share the latest updates on their response to the Coronavirus crisis. For example, some of the benefits they offer to their staff are:
Two weeks of paid time off for all employees diagnosed with Coronavirus

Special Thank You bonus for front-line staff

$2.5 billion incentives for employees

150 process updates to ensure social distancing measures

Extra time off with full pay for employees diagnosed with COVID-19

Scalable testing for Coronavirus

Distributing personal protective wear for everyone
By providing employees with health benefits like these, companies will boost their employer brands and attract more candidates.
Many companies, including AMC, Dermalogica, and Grubhub, started hiring on-site epidemiologists to navigate them through the pandemic. For example, by hiring an in-house occupational therapist and providing ACLS certification courses, you will build trust with candidates.
Artificial Intelligence and Automation are Shaping Hiring Trends in 2021
Over the past few years, we have witnessed a massive implementation of automation and artificial intelligence in the hiring and recruiting processes. Those technologies are not a science fiction concept anymore. They are our reality. HR statistics further reveal that AI-driven platforms can reduce the time-to-hire by up to 40%.
According to statistics, over half of the HR organizations already use AI for talent acquisition. In two years, this figure will reach 77%.
Artificial intelligence and automation support remote interviewing, which is crucial for companies amidst Coronavirus. In the post-COVID era, when work-from-home arrangements will remain a priority, these technologies will still play a fundamental role.
Most importantly, artificial intelligence and automation allow you to reduce costs since they streamline the hiring process and reduce the need for in-person interviews.
In 2021, AI-driven and automated HR tools will enhance the following hiring processes:
Candidate Sourcing
Tools based on AI and automation can help talent managers find and connect with prospective candidates faster. Most importantly, they free up recruiters' time.
For example, one of the most time-consuming and repetitive processes in the hiring process is going through candidates' digital profiles and applications. Automated sourcing tools help you scan online applications so you can identify candidates who meet the organization's requirements the best. AI software tracks different keywords, data points, and job boards cherry-pick the most qualified candidates.
For example, Entelo helps recruiters source candidates from different groups based on a wide range of factors. It uses predictive analytics and natural language processing, which is great for identifying passive talent. It also offers job posting features, helping candidates apply within the software or on the company website.
Statistics prove the effectiveness of these tools. According to recent research studies, 96% of HR managers say that automation and AI can facilitate the talent acquisition process, while 55% of them believe that it will become a regular part of candidate screening.
Candidate Screening
AI-driven candidate screening tools use predictive performance testing. In other words, they use the information on current staff members' knowledge, education, and experience and apply this data to new candidates.
Predictive intelligence generates additional insights into candidate values, traits, communication skills, soft skills, and personality. Based on these predictions, the AI tool automatically ranks, grades, and shortlists the candidates that match the open job position the best.
For example, Pomato helps you shortlist resumes. It uses machine learning and pattern recognition. The goal is to match candidate profiles based on required skills, roles, expertise levels. Finally, it creates candidate scores for a job position.
Scheduling and Interviewing
Do you still schedule candidate interviews manually? You can simplify that process by investing in an automated scheduling tool. That reduces the need for countless back-and-forth emails and phone conversations.
Scheduling tools add flexibility to the hiring process. Candidates can choose the time that is most convenient for them. That makes the entire hiring process better-organized and improves candidate satisfaction.
One such tool is Calendly that uses AI to detect suitable interview slots for candidates. It uses real-time emotional analysis to maximize candidate productivity, efficiency, and lead conversion.
Diversity and Inclusion Remain Crucial in the Hiring Process in 2021
Employers often neglect the importance of diversity and inclusion in business growth. According to recent surveys, 67% of candidates emphasize that diversity, equity, and inclusion are very important to them. More than 50% of current employees want their workplace to do more to increase diversity. Moreover, 62% of candidates would even turn down a job offer if a company does not encourage diversity in the workplace.
In 2021, diversity and inclusion will remain a vital aspect of the hiring process. By hiring people with physical disabilities, criminal histories, or those without a formal college degree helps you expand your talent base. Focusing on candidate competencies, experiences, and skills will help your company grow faster.
Essentially, Artificial intelligence and automation will play a fundamental role in hiring in 2021. Many of these tools use Natural Language Processing (NLP) technologies that can read, decipher, and understand written and spoken language. AI chatbots and voice assistants are a perfect example of how these technologies work. These tools can even analyze users' traits, sentiment, and personalities from written conversations.
As such, it can make the hiring process more objective. For example, in-person or video interviewing often triggers unconscious bias that can negatively impact candidates. When using chatbots interviews, you will reduce bias from the early stages of the hiring process. Conversational AI helps you profile candidate personalities without performing time-consuming psychometric profiling. You can even use video in the process. ML analyzes candidates' facial expressions and body language to provide better insights.
Importantly, by eliminating bias from the hiring process and improving workplace diversity and inclusion, you will enhance employee productivity, retention, and happiness. According to McKinsey, companies with high gender diversity are 25% more likely to have above-average profitability.
Prepare for Hiring Trends in 2021
In summary, the Coronavirus pandemic has impacted companies of all shapes and sizes.
Essentially, it has led to the faster implementation of trends, such as automation, artificial intelligence, and remote work. They will keep dominating HR leaders and talent managers across various industries in 2021.
Have you already implemented these hiring trends and technologies? How have they helped your hiring process? Share your experiences with us.
This article does not constitute legal advice.
The opinions expressed in the column above represent the author's own.
Start managing your legal needs with Zegal today
READ MORE: How to slay that job interview…using power ballads
FURTHER READING: Hiring foreigners in New Zealand
Like what you just read?
---
Subscribe to our newsletter and be the first to hear of the latest Zegal happenings, tips and insights!