Is Cyber Security About To Get An AI Takeover?
By Alex, Updated: 2023-01-18 (published on 2016-10-20)
With cyber hacks up 300% since 2012, and costing the economy roughly $27bn a year, it comes as little surprise that the cyber security industry is fast becoming a highly-competitive space.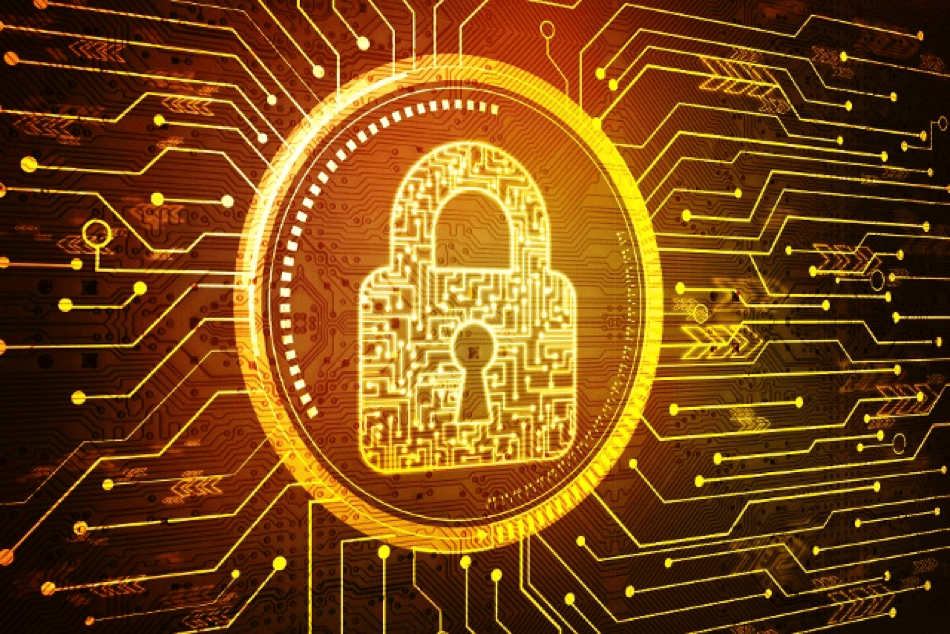 Cylance
Cylance is a startup founded in 2012 by Stuart McLure, the former global CTO for McAfee. Their innovative approach to cyber security involves the use of Artificial Intelligence to identify malicious intruders, and prevent them from getting in and joining the party.
Think: Bodyguard on the door of a prestigious club in London!
Other players in the cyber security space, Crowdstrike for example, focus on targeting the intruders once they have already broken in – akin to having a security guard who patrols in the club, constantly scanning the room for trouble.
The name of Cylance's artificial intelligence defence system in disguise is: "System and method for internet security". The description for US8578487 is as follows:
"A computer implemented method performed by one or more processors for preventing SQL injection attacks".
It appears the disguise is a deliberate move by companies to fly under the radar and confuse competitors. The patent is dated November 5, 2013. The graph below illustrates Cylance's rapid rate of innovation since it was founded:
Cylance filed as many as 18 patents between the years 2012 and 2015, indicating an innovative initiative within the business. Towards the end of 2012, a patent was granted before it was even applied for. As it turned out, Derek Soeder, Cylance's Head of Research & Development, had applied for the patent in 2010, even before the company was founded.
Becoming an Unicorn
These are two very different (and successful) approaches to cyber security. Both companies have just completed their Series D funding, each totalling over $100 million and are part of the elitist 'Unicorn Club' (for startups valued at over $1 billion). Here's a plot twist: Stuart McClure, and George Kurtz, CEO of Crowdstrike, were former partners and the best of friends.
Their joint venture, Foundstone, was acquired by McAfee in 2004 for $84m. This crowned both Stuart and George as Global CTOs for McAfee. However, in hot pursuit of a larger slice of the bulging $22bn dollar cyber security industry, combined with a differing of opinions, the two friends parted ways in 2012, and so came the birth of Cylance and Crowdstrike.
The difference in their characters filters all the way through their companies with one focusing on prevention rather than detection and visa versa. They do share one cohesion however – IP Strategy. In a world where software has historically been lightly patented, Stuart and George have ensured the fruits of their labour are well protected – a practice probably picked up from their time at the heavily patented McAfee. Protecting their innovation is undeniably a great step up the ladder but now there is the possibility to extract insight from the IP landscape that will enable them to stay ahead of the curve.
The radar map below, an excerpt from PatSnap Insights, shows each company's technological trajectory. It is clear that their strategies are completely different, with the only shared strategic interest in 'Market-Driven R&D'.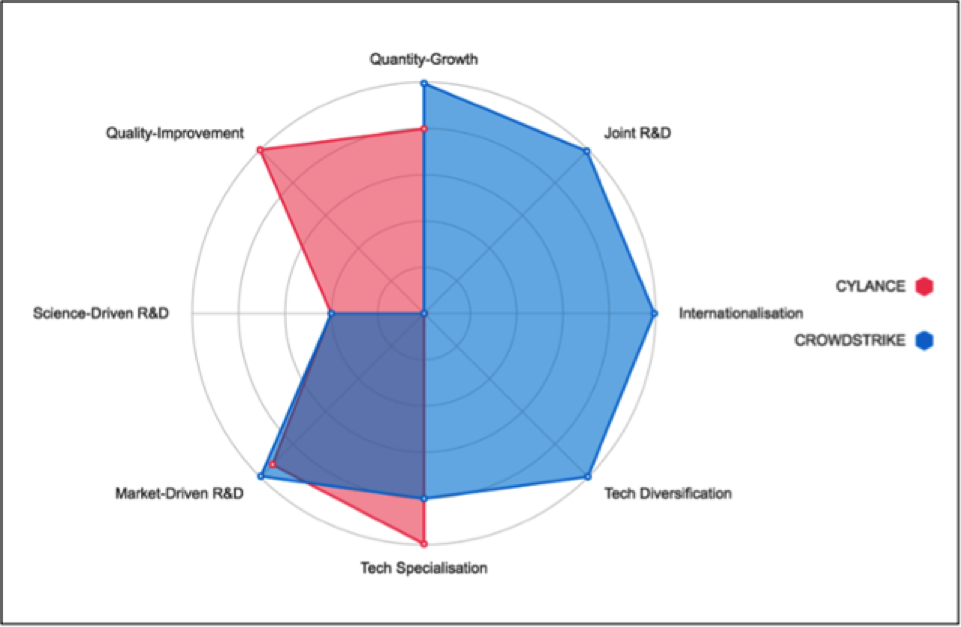 AI is another highly-competitive industry, and also one that is highly-patented. There is a wealth of data to unlock within this space through Intellectual Property – millions of patents to reverse engineer, thousands of licensing opportunities, hundreds of companies to form partnerships with and one market trend to stay bang on top of. Essentially, you're given the homework of the smartest kid in class to use, and improve upon with minimal effort on your part. So why aren't all companies using the information available to them through IP data?
Earlier this month, PatSnap held an online webinar with Donal O'Connell from Chawton Innovation Services as guest speaker. He spoke about risks associated with Intellectual Property and focused specifically on the importance for companies to be proactive rather than reactive.
After all, why would you choose to act after the horse has already bolted, when you had the choice all along to keep that horse stabled?
–
This a guest contribution submitted by patent analytics platform, PatSnap. The views expressed here are of the author's, and Zegal may not necessarily subscribe to them. You, too, are invited to share your point of view! Learn more about guest blogging for Zegal here.
Contact claire@patsnap.com to better understand the benefits and insights you can derive from patent landscaping.

Tags:
Like what you just read?
---
Subscribe to our newsletter and be the first to hear of the latest Zegal happenings, tips and insights!