Preparations before starting a new company in HK
By Guest Post, Updated: 2023-06-22 (published on 2022-09-27)
All things are difficult before they are easy. This is especially true for those who are looking to start their own company. They are often frustrated by the procedures and formalities required and are unsure of what legal documents one needs for a startup, or it can be something as simple as how to apply for a business registration certificate (BR). Rest assured, we're here to help you start a business. We'll run through everything from the process to the documents and fees required, to help you set up your own company smoothly!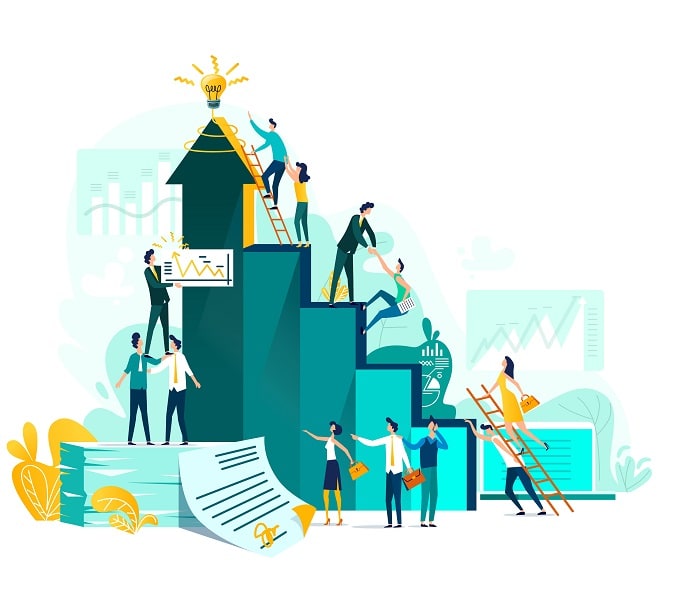 5 steps to start a new company
Register or start a company in 5 steps:
Choose the type of company
Choose to set up a limited company or an unlimited company according to the legal status, assumed liability, year-end tax arrangements, etc.
Choose a name for the company
After choosing your preferred company name, you can visit the Cyber Search Centre of the Companies Registry to check if the name has been registered for use. For details, you may refer to the Guideline on Registration of Company Names for Hong Kong Companies.
Submit Application
Deliver the required documents with corresponding fees either electronically or in hard copy form.
Next, collect or receive the Certificate of Incorporation and Business Registration Certificate.
Obtain the required permits or licenses
Apply for the required licenses, permits, certificates, and approvals according to business needs. For details, you may visit the website of the Trade and Industry Department.
What are some of the documents you need to start a company?
When submitting an application for company registration, the following documents are needed:
Incorporation Form:

For a company limited by shares: Form NNC1; or
For companies not limited by shares: Form NNC1G

Company's articles of association: This is mainly about the number, total amount and composition of the company's shares. Samples are available for use at e-Registry.
A Notice to Business Registration Office (IRBR1)
Basic Fees to start a Company
In general, a company needs to pay an incorporation fee, a business registration fee, and a levy. There are two types of business registration certificates, namely a 1-year certificate, and a 3-year certificate:
| | |
| --- | --- |
| | Fees |
| Incorporation | HK$1,720 |
| Business registration fee and levy | 1-year: HK$2503-year: HK$3,950 |
How to submit an application for the BR?
Applicants can submit the required documents and fees to the Companies Registry in two ways:
Electronically through the "e-Registry" or "CR eFiling" mobile application
The hard copy submission form to the Shroff on the 14th floor of the Queensway Government Offices.
If or after the application is approved, you should download, or collect your Certificate of Incorporation and Business Registration Certificate ("the Certificates"). Both of these certificates will be issued in electronic form or in hard copy form. It will depend on the mode of delivery selected in the applications.
FAQ
Can I use my home address as my business address?
Under the Companies Ordinance of Hong Kong, every company incorporated in Hong Kong must have a Hong Kong address as the company's registered address, and a post office box cannot be used as one.
Therefore, your home address can be used as a business address. However, as the address will be published by the Companies Registry, many companies without an office will use the registered address service of an accounting firm or a law firm.
Do I have to take out insurance policies for my employees?
According to the Employees' Compensation Ordinance, all employers are required to take out insurance policies to cover their liabilities in respect of all their employees. This is irrespective of the length or working hours of the employment contract. It covers full-time, part-time, permanent or temporary employment as well.
An employer who fails to comply with the Ordinance to secure an insurance cover is liable to prosecution and, upon conviction, to a maximum fine of HK$100,000 and imprisonment for two years. Also, an employer who fails to comply with the compulsory insurance requirement is liable to pay a surcharge to the Employees Compensation Assistance Fund Board.
Sources
1 Companies Registry – Registration of a new company
2 Companies Registry – Major fees
3 HKET
4 HSBC
5 Companies Registry – Incorporation
6 The Employees' Compensation Ordinance
Tags:
Like what you just read?
---
Subscribe to our newsletter and be the first to hear of the latest Zegal happenings, tips and insights!