Singapore's War On E-Scooters
By Sikhei Leung, Updated: 2023-11-23 (published on 2020-04-28)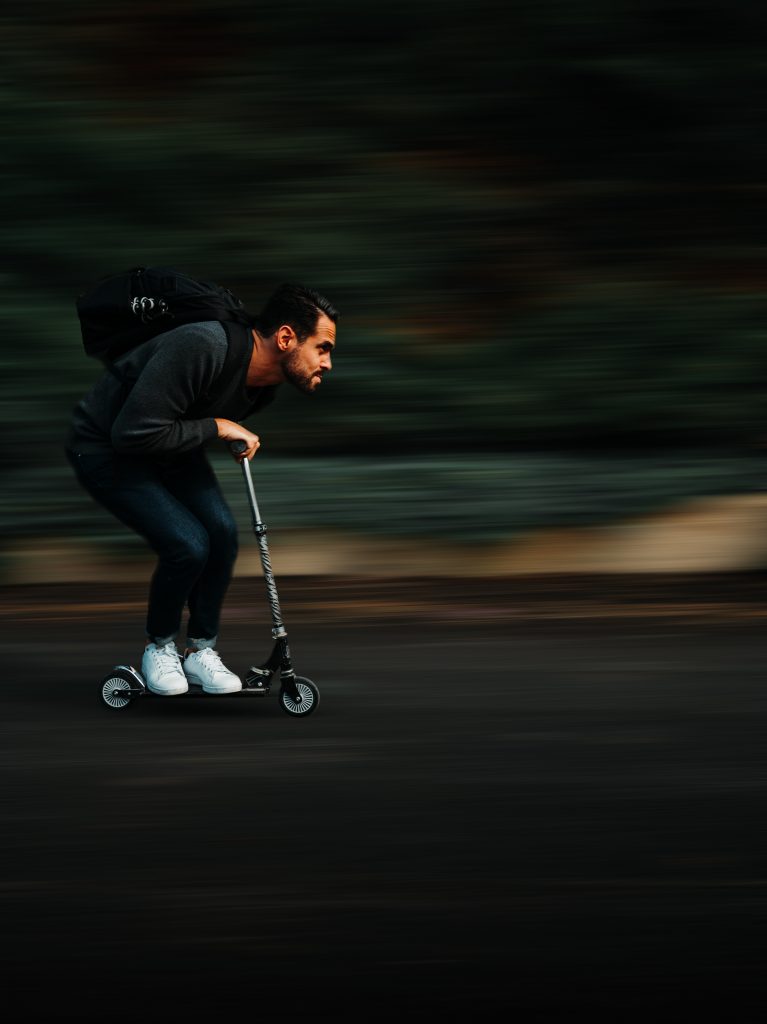 You feel it before you see it. The moment an e-scooter whizzes past you on the footpath at what feels like 100 miles an hour. A blast of air hits you and the next thing you see is a guy zooming away from you on a tiny wheeled board. Anyone can ride one. That's with or without a license or any real ability on one so safety has become an issue. As a result, e-scooters have been banned on the footpaths of Singapore since November of last year in Singapore. This measure was taken as the government makes an effort to to address public safety concerns surrounding their use and misuse.
What does the ban mean for those who have e-scooters?
The ban means that e-scooters will be confined to 440km of cycling paths citywide, instead of the 5,500km of footpaths riders could previously make use of. Although the LTA (Land Transport Authority) says it will expand the city's network of cycling paths to 750km by 2025, the footpath ban is still a huge restriction towards the use of e-scooters. The ban has also been progressively extended in 2020 to other motorised personal mobility devices including hoverboards and unicycles—to the severe discontentment of both aspiring and accomplished 1880's circus performers. Unicycles in this context are in fact referring to the motorised variety, rather than the kind typically used in the circus. 
Joking aside, I personally do think that the footpaths should be a relative haven for pedestrians not to have to think of getting run over. Although imposing a complete ban before threatening severe fines and criminal penalties for speeding and reckless operating perhaps could have been an initial first step, Almost 30% of Deliveroo and FoodPanda delivery drivers use e-scooters to complete their deliveries and to make a living. With that in mind, e-scooters aren't cheap and a decent endurance e-scooter used for commercial purposes can set a rider back SGD700 or more.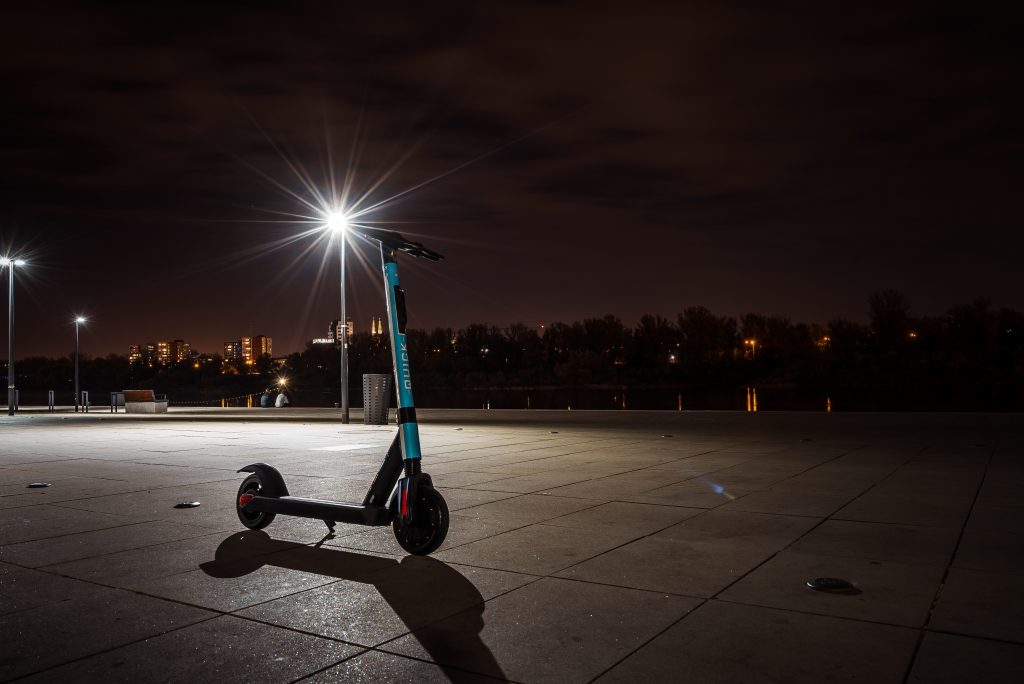 A little help
The government has a grant that helps owners of e-scooters switch to e-bikes, but that process is still ongoing and riders will have to find alternatives in the meantime. This won't be easy for delivery riders who have some form of disability that prevents them from operating an e-bike or a regular bicycle. As of January 2020, about 790 riders have successfully switched to new devices, but some 2,760 riders are still waiting to do so and they will be in limbo during this transition.
Another consequence of mass switching from e-scooters to e-bikes (or regular bikes) would be an significant increase in those vehicles on the road due to the fact that cycling paths will likely not get them to their final destinations—riders who might not be used to riding in traffic might cause a shift from accidents happening on footpaths to accidents happening on the road.
The LTA plans to further regulate powered devices on the streets and footpaths of Singapore in 2020, which I will set out below alongside what you can ride and where you can ride them. It's probably too early to tell what final effect these measures will have and what difference they'll make to the landscape of Singapore's streets.
What you can ride where
Before we start, there are several definitions and categories of AMDs (active mobility devices) under the AMA (Active Mobility Act 2017). They include:
Bicycles

Power-Assisted Bicycles (

PAB

)

Motorised and Non-motorised

 

Personal Mobility Devices (

PMDs

): Kick-scooters, e-scooters, hoverboards, unicycles, etc.

Personal Mobility Aids (

PMAs

): Wheelchairs, motorised wheelchairs or mobility scooters which are designed to carry an individual who is unable to walk or has walking difficulties.
Here's a helpful chart of what you can ride where: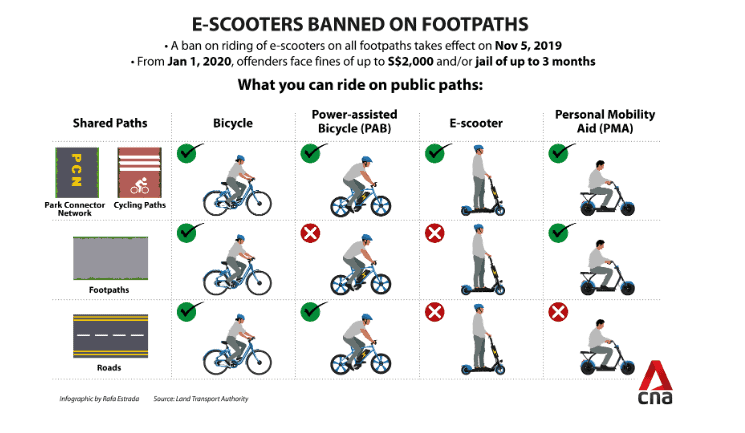 Don't forget that if you break the law, you face fines up to SGD 2,000 AND up to 3 months in prison.
Registration, inspection and proposed measures for 2020
There's more bad news for the e-scooter. Let's talk about what else you need to do if you want to use  one:
All owners of e-scooters have to register their devices before using them. Remember that the scooter has to comply with the UL2272 fire safety standard. It is an offence to ride an unregistered e-scooter on public paths.
From 1 April 2020 onwards, LTA will introduce a mandatory inspection requirement for registered e-scooters, to ensure that these devices comply with the device criteria for use on public paths.
Other future proposals in Parliament include:
Owners of e-scooters and power-assisted bicycles will have to take a compulsory theory test before they are allowed to ride their devices in public.
Businesses which have workers using active mobility devices for work will be required to buy third-party liability insurance for the workers. Active mobility devices include electric bicycles, bicycles, personal mobility aids and e-scooters.
Riders must be at least 16 years old to use an e-scooter on cycling paths. Those below age 16 can use the devices only under adult supervision.
Users of active mobility devices will not be allowed to use their mobile phones while riding their devices in public, unless the phones are used in a hands-free manner.
This article does not constitute legal advice.
The opinions expressed in the column above represent the author's own.
Start managing your legal needs with Zegal today
READ MORE:Everything You Need To Know On Singapore's E-payment User Guidelines
FURTHER READING: Will Singapore's Changes To The Employment Act Affect Your Business?
Like what you just read?
---
Subscribe to our newsletter and be the first to hear of the latest Zegal happenings, tips and insights!