Some common Web Development Services
By Paris, Updated: 2023-12-07 (published on 2022-10-17)
Our world today is rapidly turning into a globally interconnected network where everything is just a click and search away and the same applies to businesses too. These days a company or business which does not have an online presence of any kind is almost nonexistent for most people. Businesses of all sizes are constantly putting in effort for various web development services so they can improve their online presence. However, there are varying web development services(Full-Stack Web Development, Content Management Systems such as this WordPress agency, Web Support and Maintenance ), and each has its own purpose and depends on individual client/project needs as well as budget.Some common web development services are:
Full-Stack Web Development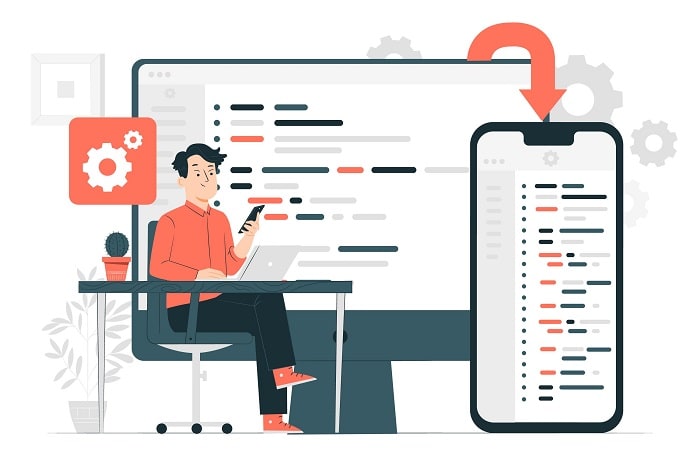 Full-stack web development is probably the common web development service and includes both back and front-end development. This web development service provides clients with a website that is unique to their needs. It consists of meticulous planning, creative designing, developing, as well as hosting the website.
Full-Stack developers are capable of creating web applications and helping with the hosting and maintenance of web development projects. This service can help bring a custom web project to life.
Development of Ecommerce Applications
Ecommerce platforms have become the new grounds for sales and companies are investing in the development of e-commerce applications. Ecommerce applications have to have more than just shopping features, it needs to consist of an inventory management system, payment processing system, and so much more. Further, it is not just the development of applications, but it is also about taking it further with advanced features and services. For instance, you can try products virtually on e-commerce apps and see how it looks on you. Whether it is a pair of glasses or some makeup, eCommerce applications are all about providing new shopping experiences to customers. This service is a type of full-stack web development as it includes the development of the UX UI with both the front and back-end web technologies for online stores. E-commerce platforms have undoubtedly transformed the landscape of retail and service industries. With the integration of immersive technologies and comprehensive systems, the sophistication of these platforms is evident. However, the foundation of such advanced e-commerce applications lies in the robust development of the website itself. For entrepreneurs and developers interested in understanding this foundation, learning how to create a website from scratch is essential. To create a successful and feature-rich e-commerce application, consider hiring a dedicated development team with expertise in e-commerce app development to ensure you can offer innovative and seamless shopping experiences to your customers.
Custom Web Applications
Websites and web applications are not the same. However, most of us do not realize the difference of the two. In short, web applications are software elements. They are web-based and run on a web server but work like traditional desktop applications. Having a custom web application gives clients more freedom to prepare an application as per their needs without having to be bound by rigid limitations.
Some popular web applications are Facebook, Twitter, and YouTube.
Content Management Systems (CMS)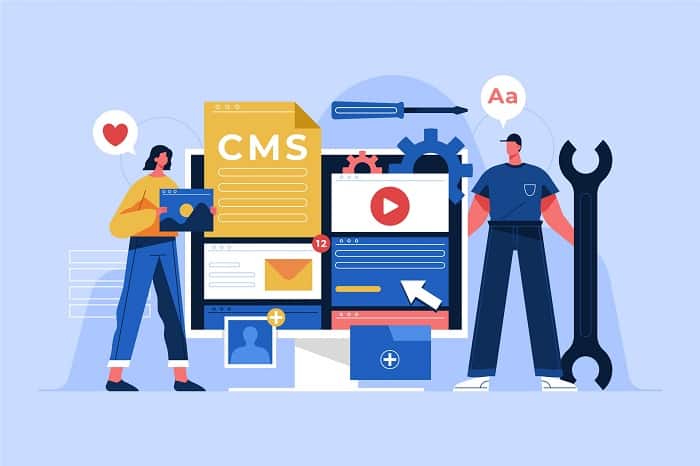 While you do need the help of technical specialists to prepare, build and finalize your website or web application; you do not need them all along until the end. After a certain time, Headless Content Management Systems allow clients to update content on their website through a web browser with the help of a Headless Content Management System. CMS services are often used to make updates and changes on web pages without the need for web developers. And if you're looking for a top-notch webflow agency, there are plenty of options out there to help you get started. Example: Webflow, WordPress, etc.
QA & Testing
This is a very important web development service. QA & Testing helps to ensure that an application works well. Here, web developers test web applications and websites, to make sure your it functions or performs as expected, are of quality, and are usable. The world of web development services is quite fast-paced, and testing can be done both manually or through automated software tools as well.
Web Support and Maintenance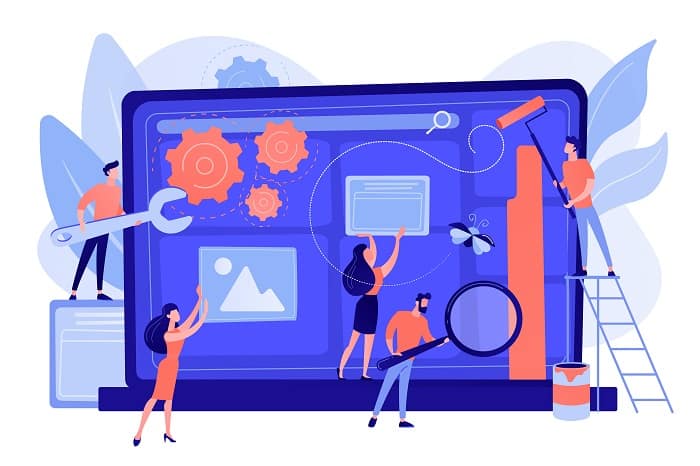 Technical support, programming and coding. Website maintenance, website maintenance services, update and keep your site easy concept. Pinkish coral bluevector isolated illustration
One of the final steps in web development which begins after a website or web application is complete is a web support and maintenance services. These services help ensure that the site/app is running smoothly. Web support prevents issues from rising or escalating, while Web Maintenance ensures that the site/app is running as expected and smoothly following its launch. Maintenance is responsible for fixing web issues, making changes and improvements, and updating web content, and more.
There are generally three types of Web support and maintenance:
Monitoring: Here a team of professionals constantly monitors your web infrastructure. This can also include web security, meaning the system here detects potential threats to your website and escalates and designates them.
Remediation: This is also a type of monitoring. Here the issues are dealt with and sorted by trusted developers in a team.
Management: To ensure that the web environment is bug-free, web management services come into play. It includes both web support as well as web maintenance. It also includes tasks like ensuring the software is up to date, patching servers against known vulnerabilities, and others.
Conclusion
There is a wide range of web development services and solutions available these days. Most web development services are customizable as per individual clients' needs. Depending on the client's requirement, these services or solutions can be web or application development, testing, maintenance, cybersecurity, consultancy, UI/UX design, and others.
You Might Also Like
Along with this document, make sure you see these other templates in our library:
Like what you just read?
---
Subscribe to our newsletter and be the first to hear of the latest Zegal happenings, tips and insights!