5 Ways Technology is Transforming Global Business
By Jolene Rutherford, Updated: 2023-11-30 (published on 2020-07-15)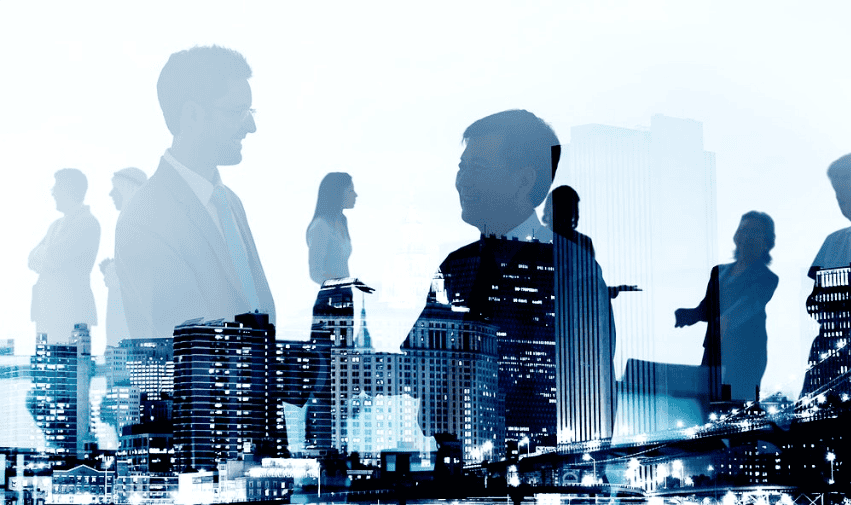 Today more than ever, businesses rely on technology to grow, enhance their day-to-day workflows, and improve productivity across the board. Innovation is deeply embedded into the notion of technological advancement, so companies enjoy novel ideas on a regular basis and have the freedom to embrace yet another digital tool or software solution. From the cloud,  blockchain technology, all the way to AI and machine learning, business tech has branched out to embrace more opportunities than ever before.
However, out of all the potential tech-driven options out there, there are a few that stand out with their ingenuity and unparalleled performance-enhancing capabilities. Other, more advanced, tech solutions will arise in the recent future, but most will depend heavily on the technology we're about to cover in the sections below. Hopefully, you'll be able to put them to great use for your own business. 
Automation drives productivity and efficiency
Nowadays, almost every tech tool on offer has some form of built-in automation to help companies manage their data and their many menial tasks more efficiently. For example, dedicated social media posting tools automate the process, thus letting you focus on content creation. 
Alternatively, you can now automate entire payroll and invoicing systems with the help of secure and highly advanced digital platforms. You can automate marketing campaigns, review responses, project management reminders, and a plethora of other steps in your everyday work. All the while, automation empowers your teams to work on more pivotal aspects of your brand. 
Communication systems are adopting digital transformation
If there's a single asset global business require to function, let alone grow, that would be their communication infrastructure. A stable system to interact with the customers, wherever they are located, and to easily collaborate with their own teams. When there's internal stability, a business can focus on customer-facing improvements. Enter: VoIP, also known as voice over internet protocol, technology that allows companies to use the internet to make phone calls, and so much more than that.
Unlike your traditional landline systems, these VoIP-based office phone solutions are far more flexible, scalable, and cost-effective. You can turn your laptop into a phone and make a call via the dedicated VoIP app. You can set up conference calls for your remote teams. You can use the built-in analytics systems to improve your customer interactions, and you can do so without all the hardware, intricate installations, and complex landline systems. VoIP technology has allowed companies to transition to a new digital plain of customer support and internal communication. 
Endless marketing opportunities 
Geotargeting, hyper-personalization, social media influencers, content diversification, data analytics – it's all neatly tied together into a wholesome marketing strategy available to any global business. Your headquarters might be in one place, but your customers can be all over the world, as long as you utilize every available channel to reach them, and even more so, engage them. 
Mobile shopping and dedicated mobile apps for customers are a clear example of how tech allows customers to buy on the go, wherever they are – and how they enable your brand to use their digital footprint to target them with ease. This level of connectedness has become the perfect vessel for higher engagement and personalisation. 
Emphasising domain name security for companies
Making compromises is somewhat of a norm when you're running a modern-day company. However, with the help of technology, you can often merge your goals and achieve several with a single, unified approach. Take, for example, personalisation and security. Companies want to make sure that the domains they purchase come from reputable registrars and that they come with built-in cybersecurity protection – but not at the cost of standing out in the overwhelming online crowd. 
As an expert in your field with a strong personal brand, if you're wondering how to personalise your service through your digital presence, choosing a TLD with a .me extension grants you the best of both worlds. It boasts the needed personalisation through selecting the extension combined with your name, and it comes with ample security that protects your online presence. Security has become a burning issue among companies of all sizes, including one-person operations, so advanced security features step in to save the day.
Utilising artificial intelligence for big data analytics
Customers are generating immense amounts of data through their online behaviour every single day. These mounds of information are paramount for any brand's success, and more companies are now tapping into the power of big data analytics with the help of various digital software applications, as well as AI-driven tools. Moreover, brands need to gain a better understanding of how their competitors operate, and the dynamics of their market, so utilising analytics has become a go-to opportunity to discover said knowledge.
In particular, AI allows for smart, unbiased, speedy analytics that eliminates the risk of human error and bias, and allows companies to filter swarms of information more efficiently and effectively implement that knowledge internally. Strategies based on relevant industry data are far more effective, and brands cannot afford to miss out on such insights for the sake of their future.
Wrapping up
Technology and tech-driven tools might not be the essence of your business, but they have the potential to become the backbone of your operations. Since the world is moving in an extremely technological direction, it makes all the more sense to embrace and master the art of Data solutions, rather than get left behind by your more forward-thinking competitors. 
For brands with a global reach, technology has the potential to improve your visibility, relevance, and above all, your performance in your target market. Learn how to harness these tech tools, and you'll enable your brand to retain its global relevance for the long haul. 
Jolene Rutherford is a marketing specialist – turned blogger with an interest in digital marketing and new technology trends. 
This article does not constitute legal advice.
The opinions expressed in the column above represent the author's own.
Start managing your legal needs with Zegal today
READ MORE: Data Science as a Bridge Between Business and Technology
FURTHER READING: 5 Reasons Cloud Computing is Good for Business
Like what you just read?
---
Subscribe to our newsletter and be the first to hear of the latest Zegal happenings, tips and insights!