The Comprehensive Guide to Building a Legally-Healthy Business (SME Edition)
By Alex, Updated: 2023-09-15 (published on 2016-12-05)
We know that running a small business is a challenging task for any entrepreneur. Small businesses are perpetually stretched, with limited time, manpower and resources. In this guide to building a legally-healthy business, we give you the lowdown on the key legal documents and resources that your small business should have in place to deal with these 8 pain points!

Managing Cash Flow
Customers who make late payments can hinder efficient cash flow and pose a headache, especially for small businesses with low cash reserves. The good news is that small business owners can alleviate the problem by putting in place legal documents that optimise their cash flow. Top tips include negotiating payment dates to align inflows with outflows, reducing your payment term to encourage customers to make payment earlier, and putting in place recurring payment methods to encourage your customers to pay on time. If you want to learn more about cash flow issues and how to solve them, take a look at our article Cash Flow & Debt Collection Concerns? Advice for Small Business Owners. Below we have compiled a list of documents that can be helpful for addressing cash flow issues and keeping your business legally-healthy:
⃞
Document
Used for

⃞

Purchase Order

This is a standard document or template that your customers or clients can use to order goods or services from your business. When you accept the

Purchase Order

, a binding contract is formed.

⃞

Invoice

An

Invoice

is a document you can send to a customer requiring payment for goods or services that you have provided or will provide. It acts as a bill and a proof of a transaction.

⃞

Late Payment Letters

These are a useful

and affordable way of chasing up overdue invoices by prompting a customer to pay the overdue amount.  Depending on the original agreement, you might be able to set a certain number of days before you start charging interest.

⃞

Letter Accepting Payments in Installments

If your customer does not dispute that money is owed and is willing to make arrangements for the debt to be repaid, you can consider a Letter Accepting Payments in Instalments. Such a letter allows the debtor to pay off the debt with regular fixed instalments.
Resources for optimising cash flow
Download the FREE ebook

 Learn more about how you can use key legal documents to ensure you receive payment on time and optimise your cash flow.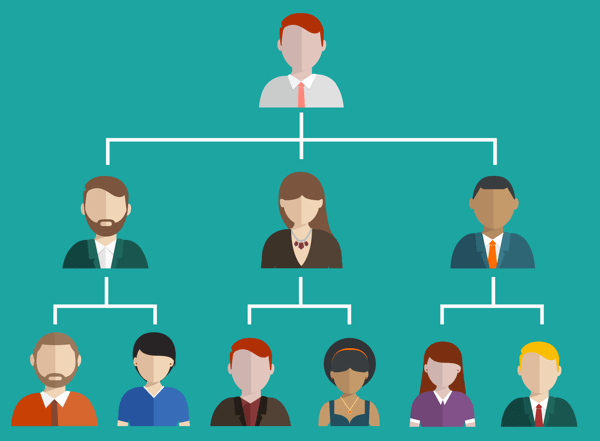 Hiring & Retaining Staff
SMEs face challenges hiring and retaining staff, with high manpower costs and competition from more established companies that can offer more attractive remuneration packages. First up, make your company a more attractive proposition to both existing employees and potential recruits by putting in place compensation options that encourage long service. And when you are thinking about whether and who to hire, another tip is to consider hiring freelance consultants (otherwise known as independent contractors) instead of taking on a full-time employee for fixed term projects! Read more about that in our article Optimise your hiring process: A guide for small businesses.
⃞
Document
Used for

⃞

Employment Contract

Once your candidate has accepted the offer of employment, put together the

Employment Contract

to regulate the relationship between the employer and employee in order to minimise potential disputes. The document is useful if you want to dissuade certain new hires from leaving your company too soon, disclosing confidential information about your business, or going to work for a competitor.

⃞

Consultancy Agreement

A

Consultancy Agreement

is a document designed to regulate the relationship between a company and an independent consultant who is not an employee of the company. A well-drafted

Consultancy Agreement

will set out the scope of the work that the consultant will provide, and protects the business by letting the consultant know the extent of his or her powers and responsibilities.

⃞

Share Vesting Agreement

A

Share Vesting Agreement

is a contract granting an individual or company the right to purchase shares. By allowing employees or other consultants to earn equity in a company over time, you can reward your employees for their performance while incentivising them to remain with the business. Vesting is a great way to encourage long service to the company as you can specify when each of the shares is released to the employee.

⃞

Option to Purchase Shares

An

Option to Purchase Shares

is an offer from a company to a certain individual with an option to purchase from the company a pre-determined number of shares in that company at a pre-determined price. As there is no upfront cost to the option-holder upon receiving the Option to Purchase Shares, your company can attract employees and incentivise existing employees or shareholders.
Resources for growing your team
Unsure what employment laws you have to comply with when taking on board that new hire?
Download a free eBook to learn how you can avoid pitfalls by navigating through areas of employment law.
Singapore Version      Hong Kong Version
→ Want to keep your employees happy and motivated? Check out this post on our blog for tips on incentivising employees without burning a hole in your pocket.

Dealing with Customer Complaints
People often say that the customer is king, and for good reason. Mismatched expectations or a lapse in service quality may alienate your customers and hurt your ability to maintain and grow your customer base. Put in place documentation that helps you align expectations with your clients on all fronts, including pre-, during and post-delivery of the goods and services!
⃞
Document
Used for

⃞

Letter of Intent (Memorandum of Understanding)

A

Letter of Intent (Memorandum of Understanding)

is a non-binding document to summarise the result of negotiations between two parties in order to facilitate the future formation of a contract. By setting down a record of the progress of initial negotiations, parties can focus on issues that need resolution.

⃞

Sale of Goods Agreement

This is a contract for the sale and purchase of goods that sets out the exact nature of the goods, as well as price and payment terms. As the product

may pass through the hands of international manufacturers and distributors before it reaches its final destination, the agreement must be clearly written to ensure careful consideration of the sale and delivery risks.

⃞

Supply of Services Agreement

This is a contract between a supplier and a customer for the provision of a specified service that documents the key terms of how that service will be carried out. As you may be dependent on the customer to perform certain tasks in order for you to perform your obligations, set out your terms and conditions in this agreement to make sure that both parties are in complete agreement so that you can build a mutually beneficial relationship.
Resources for building a relationship with your customers
→ Growing your small business is very much about growing your customer base, by keeping your existing customers happy while acquiring new customers. Check out this post for tips on how to maintain your customer relationships and build loyalty by making your customers feel understood and valued!
Marketing Your Business Online
In a time where competition is no longer local but now global, businesses have to go online in order to reach a broader customer base. Websites are a key touchpoint of any business, even if you do not use your website as a platform for the sale of goods or services. Make sure you have these key legal documents in place to manage the relationship between your business and your web developer as well as website users. Recently, social media has also become a powerful tool for customer outreach. 
⃞
Document
Used for

⃞

Website Design and Development Agreement

Business owners often hire freelancers or other third parties to build or redesign their websites. Make sure you have in place this contract to set out the nature and ownership of the website as well as service expectations so that your company can focus on its business and the contractor can focus on the website.

⃞

Website Privacy Policy

This is a statement you place on your website laying out how your business will collect, use, and manage a user's personal data. By clarifying the scope of use of such personal data, you can avoid future disputes concerning data privacy infringement.

⃞

Website Terms of Use

A

Website Terms of Use

structures the relationship between you as a website operator and your website users by setting out each party's rights and obligations. They are made available on your website for users to read and, by continuing to use the site, users accept these terms.
Resources for online marketing & running an online business
→ Want to know how to make the most of your marketing dollar? Check out this post for tips that include identifying your target market and increasing website traffic through search engine optimisation (SEO).
→ Looking to take your business online? Download our free eBook Online Business: How To Set Up & Protect Your Online Business (Hong Kong) and Online Business: How To Set Up & Protect Your Online Business (Singapore) and read more about the key documents you will need to protect your online business and build a successful, legally-healthy online enterprise.
→ Operating an online marketplace? Check out this post on our blog for essential legal considerations for legally-healthy online marketplaces.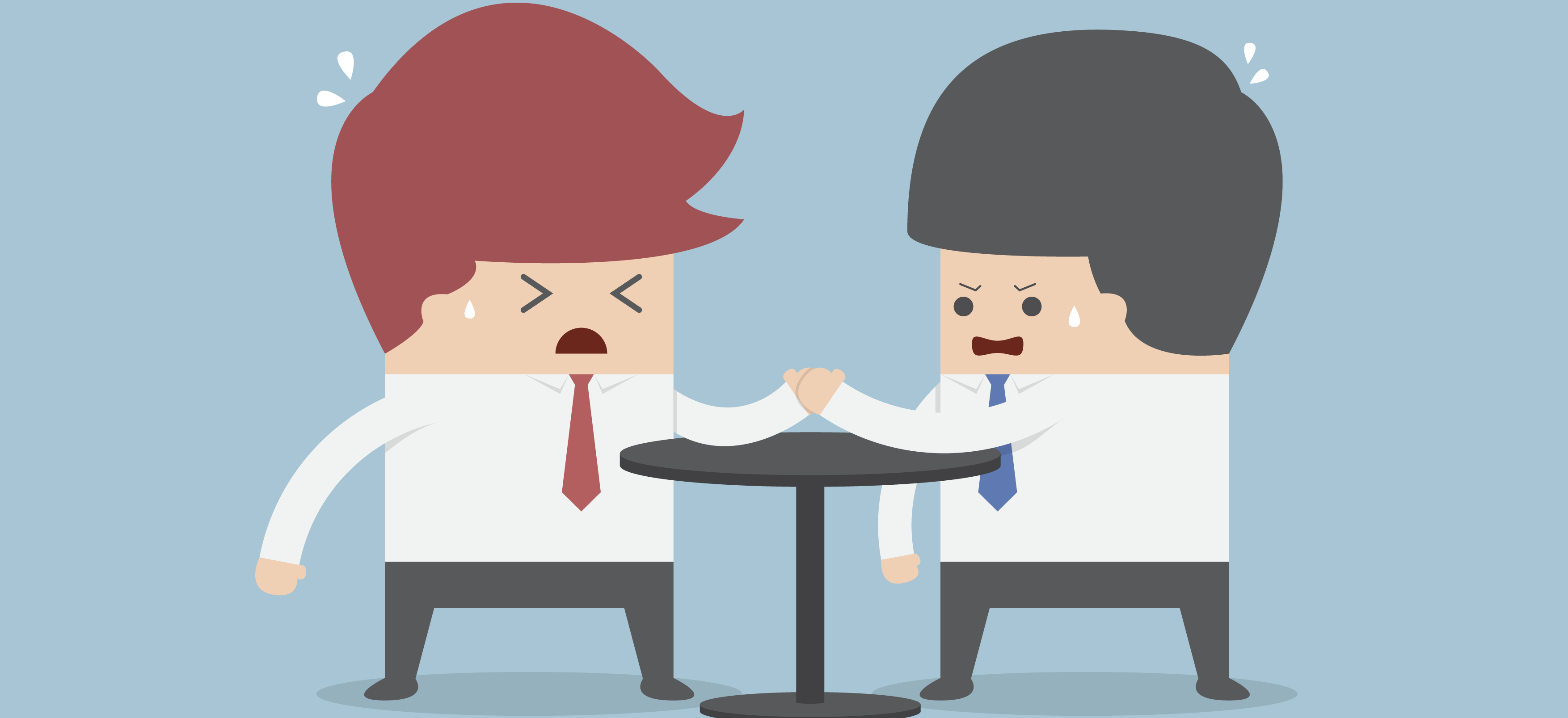 Rising Costs & Competition
It can be a challenge to run a business in hubs such as Hong Kong and Singapore, given the high overheads and strong competition. Sometimes, businesses may need to take loans to tide over a financially challenging period. Depending on who you take the loan from – another business, a shareholder, a director or a sister company – you will need different kinds of Loan Agreements to set out the terms of conditions for the loan and repayment.
Another tip – one way to beat the rising cost of office rental is to work from co-working spaces or share your office space with a fellow small business!
RELATED READING: Cash Flow & Debt Collection Concerns? Advice for Small Business Owners
⃞
Document
Used for

⃞

Commercial Loan Agreement

If other businesses are interested in helping you tide over a financially challenging period, use this document to set out the terms and conditions for the loan. This agreement can

help both parties more closely monitor the condition of the loan, thereby enhancing the borrower/lender relationship because it promotes more frequent communications between the parties.

⃞

Loan from Director or Shareholder

It is crucial to distinguish between money paid into a company as capital (e.g. to subscribe for shares), and money lent to a company as debt (i.e. a loan). A

Loan from Director or Shareholder

is an agreement for use when a director or shareholder lends money to their company. By drawing up a

Loan from Director or Shareholder

, the director or shareholder becomes a creditor of the company. Upon liquidation this debt will be repaid before the shareholders of the company get back the capital they invested into the company.

⃞

Intragroup Loan Agreement

An

Intragroup Loan Agreement

records the terms on which one party (the lender) lends money to another party (the borrower) which is within the same group of companies, e.g. from a parent company to a subsidiary or between two subsidiaries of the same parent company. It is suitable for any group company member that wants to draft the basic terms of the arrangement in order to avoid any potential misunderstanding regarding the loan that may otherwise occur if there is no formal record beyond accounting entries.

⃞

Term Sheet

If your source of funding is private investors such as venture capital firms or angel investors, they will typically ask for a Term Sheet. This is a preliminary document that will include the key terms of an investment in a company, including the agreed-upon valuation of the business, the proposed capitalisation table, the key financial and legal terms, and the rights of the company and the investors.

⃞

Co-working Space Application Form and Terms of Use

For smaller businesses, sharing an office space is a practical way to minimise costs while maximising access to office facilities. If you want to let another business use your spare office space, then a

Co-working Space Application Form

and Terms of Use sets out the terms under which you will work together.
Resources for raising funds
 → Simply need more funds to grow your business? Check out this post to learn about the Singapore government grants that cater to small businesses.
→ Want to know what's on the mind of investors when they're deciding whether to invest? Check out insights from investors, entrepreneurs and lawyers from our Legal Startup Academy session on Early Stage Funding.
→ Intending to raise funds via a Convertible Note? Check out this post on our blog to learn how the Convertible Note mechanism works as well as the relevant documents that you need.

Protecting Ideas and Commercial Assets
Beyond the goods and services that you provide to your customers, one of the most valuable assets that you have as a business are your ideas and intellectual property (IP). Whenever your business develops intangible human creations, ensure that you secure your IP rights in order to protect your creations. This way, you can even monetise your IP in the future, by licensing your trade mark to another company to expand into new markets or transferring the trade mark of a business or product line when you sell it to another company.
⃞
Document
Used for

⃞

Trade Mark License Agreement

This agreement allows the owner of the trade mark (the licensor) to give approval to another person (the licensee) to use the trade mark. Licensing

can help a company expand into new markets effectively while lending the licensee an established name and reputation as well as provide lucrative income for trade mark owners.

⃞

Trade Mark Assignment

If you are selling a business or a product line, you may need to transfer the trade mark that is associated with it. A

Trade Mark Assignment

provides a record of ownership and allows the trade mark owner to transfer the owner's rights, title, and interest in a trade mark or service mark in a way that protects the rights of all parties.

⃞

Confidentiality Agreement (or Non-disclosure Agreement)

Your business has information that should remain private, such as customer database, financial information, or new business ideas. An NDA is your first line of defence to protecting this information. This legal document creates a confidential relationship between your business and any contractors, employees, and other business partners who might get a behind-the-scenes look at your operations.
Resources for protecting your brand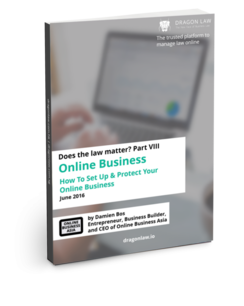 Download the FREE eBook

Just designed a logo that you want to protect?
Download our free eBook to learn about what you need for a successful application, how to maintain your trade mark and maximise its value globally.
→ Confused about the differences between the various types of IP? Check out this post on our blog to find out what the various types are and what you need to qualify for IP protection.
→ Want to know whether your latest invention qualifies for IP protection? Learn about the key considerations in this interview with an IP lawyer.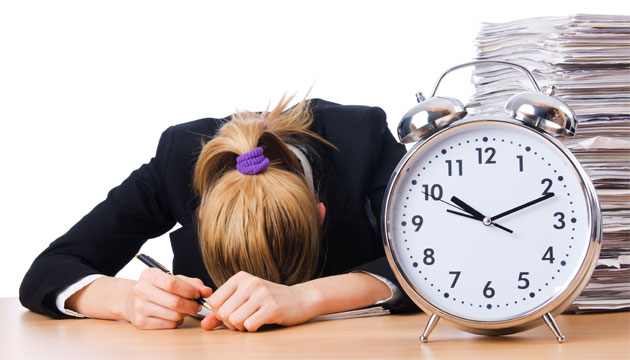 Time Management
As a business owner, you wear multiple hats and it often seem like the things you should do to improve operations and grow your business is never ending. Given that businesses these days are all about automation, efficiency and productivity, there's no prizes for guessing what the solution is for your challenge of time management. Technology can help you eliminate repetitive tasks and streamline operations so that you can devote your time to what really grows your business. Think social media management tools such as Hootsuite to manage your online marketing efforts and online payroll software such as Gpayroll, Talenox and HReasily to manage your HR needs more affordably and efficiently.
And when it comes to legal, the Zegal web app enables fast production of custom documentation which will help your business improve efficiency, accuracy and compliance.
As a Zegal subscriber, you can:
Access any of our 500 existing business documents

and customise them to your specific needs, and

Draft legal documents without any legal knowledge using our

simple Q&A interface

Use our

cloud software

to store all your legal documentation in a simple and easy-to-navigate space

Choose to

automate any of your frequently used documents

and save a few hours each week

Save time

on sourcing and evaluating law firms – we recommend you to a trusted one in our network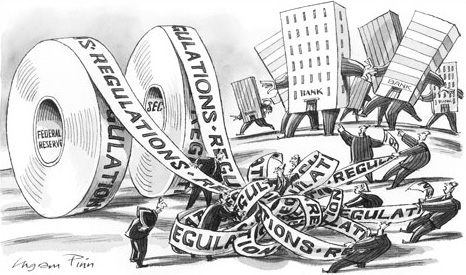 Dealing with Regulation & Staying Up-to-Date
It is important that you stay up-to-date with the latest updates to laws, acts, and regulation that may impact the way you run your business. Keeping your business legally-healthy isn't something that can done with a single legal document, but rather requires you to ensure that your legal documents are constantly updated to reflect the latest regulatory changes. This is what we provide on our Zegal web app – a comprehensive suite of legal documents that are constantly kept up-to-date amidst an evolving regulatory climate.
Beyond legal documents, businesses sometimes simply need trusted legal advice when deciding whether to make the next strategic step to launch a new product or enter a new market. This is why we recently launched Zegal Managed Accounts, where we partner with established law firms with expertise in a range of industries to provide Zegal-enabled legal services for your organisation.
What Goes into a Zegal-Enabled Plan?
Business compliance

: Manage risk by having your business model or operation documents reviewed on regulatory compliance

Zegal subscription

: Create unlimited legal and business documents on Zegal for the running of your day-to-day business

Review documents

: Have your documents reviewed by experienced lawyers and amended to fit your specific business purpose
View our list of Certified Advisors – Zegal Managed Account
Resources for staying up-to-date with regulatory requirements
→ Trawling the Internet for the latest regulatory requirements that your business needs to stay compliant with can be tedious, and you can't always be sure that what you find is the most updated regulation or piece of legislation. Check out our eBook library for our Does The Law Matter? series for the lowdown on what you need to know to navigate key legal requirements!
Tags:
Like what you just read?
---
Subscribe to our newsletter and be the first to hear of the latest Zegal happenings, tips and insights!