Setting Up a Company in Hong Kong
By Alex Tanglao, Updated: 2023-01-18 (published on 2019-03-26)
Hong Kong continues to maintain its edge in international rankings for ease of doing business. It came out on top in the IMD's World Competitive Scoreboard and the Index of Economic Freedom and was ranked 7th in the world in the Global Competitiveness Index 2018.
Government support for startups also remains strong. Last year, the government injected HKD 5 billion into the Innovation and Technology Fund (ITF) and announced a HKD 2 billion Innovation and Technology Venture Fund to encourage private venture funds to invest in startups through a matching process.
If you are currently running a business in Australia and New Zealand and would like to expand into the Asian market, Hong Kong is a good choice given its prime environment for entrepreneurship. Here, we'll give you the lowdown on how to set up your business in Hong Kong.
Registering your business
In order to start your business in Hong Kong, you will need to register your company with the Companies Registry. The Companies Registry is responsible for processing applications for the incorporation of local limited companies, as well as the registration of non-Hong Kong companies which were incorporated outside Hong Kong and have established a place of business in Hong Kong.
Apply for business name & obtain a certificate of incorporation
The first step would be to choose a company name (which may be in English, Chinese or both). The Guideline on Registration of Company Names for Hong Kong Companies contains information you should keep in mind as you select a company name. Search online at the Cyber Search Centre of the Integrated Companies Registry Information System (ICRIS) to ensure that your proposed company name is not already taken.
Note that your company name will only be confirmed after your application has been processed.
Decide business structure
Before registering your business, think about the advantages and disadvantages of each type of business structure and determine which best suits your purposes. The business structure will affect your tax obligations. If you're thinking about using the business structure of a company, the following options are available to you:
Company limited by shares
Company limited by guarantee
Unlimited company
Branch
Incorporate your company
In order to file for incorporation, you will need to submit the following documents:
An Incorporation Form signed by the founding member(s) – Form NNC1 (for company limited by shares) or Form NNC1G (for company not limited by shares);
A copy of the Articles of Association (AA);
A Notice to Business Registration Office (IRBR1).
These documents can be submitted with the relevant fees either in hard copy at the Queensway Government Offices or online Companies Registry at the e-Registry portal.
Upon filing of these documents and successful approval, you will be issued a Certificate of Incorporation (or the Certificate of Registration of Non-Hong Kong Company) and Business Registration Certificate in electronic form for online applications and in hard copy for hard copy applications. Electronic Certificates will typically be issued within one hour after submission of documents while it may take several days for applications submitted in hard copy form.
Want more comprehensive information about how to go about registering your company in Hong Kong? Learn more with our eBook on Incorporation:
After incorporation
Once your company is incorporated, the next step would be to get your business up and running.
Open a corporate bank account
Before heading down to a bank to open a corporate bank account, make sure that you prepare the following:-
All the documents required by the bank's application form, including certification by either a certified, public accountant, company secretary, lawyer or banker;
Initial minimum deposits (required by most banks in Hong Kong in order to open a bank account);
Any other requirements for foreign companies (check with the bank accordingly).
Due to strict due diligence procedures, almost all banks in Hong Kong will require the physical presence of the account signatories, principle directors and shareholders at the time of opening the bank account. However, this requirement may be exempted in some cases and the documents can be signed at one of the bank's overseas branches in the presence of a witness should a key party not be able to be present.
Apply for the relevant licenses & permits
In order to commence business operations in Hong Kong, you may require particular government licenses, permits, certificates or approvals. To determine which licenses and permits apply to your business, check out the following useful resources:
Determine your tax obligations
If you are a business operating in Hong Kong, you will have to pay corporate taxes on the profits from your business. Your tax obligation varies depending on various factors, including the scope of charge, exemption and deductions to name a few.
Check out the Profits Tax section on the GovHK website for more information.
Fulfil your obligations under the MPF system as an employer
As a business employing staff, whether full-time or part-time, you are required to enrol your employees aged 18 to below 65 in a Mandatory Provident Fund (MPF) scheme. You may select from one of the schemes under the MPF system and should consider factors such as the types of constituent funds available and the fees and charges payable under the scheme. For more information, check out the Employers' Handbook on MPF Obligations by the MPF Schemes Authority (MPFA).
Comply with annual filing requirements
Your company will need to comply with annual filing requirements and deadlines administered by the Companies Registry and the Inland Revenue Department (IRD). This may include the following:
An Annual Return filed with the Companies Registry once, every calendar year (except in the year of incorporation);
Additional statutory documents in addition to the Annual Returns, as required under the Companies Ordinance (CO). The filing requirements vary depending on whether you are a Local Limited Company or a Registered Non-Hong Kong Company.
Access funds & resources for small businesses
Seek advice on startup issues as well as grants available to you're your small business by Hong Kong government. Some resources for picking up information relevant to small businesses include the following:
InvestHK which works with foreign entrepreneurs, SMEs and multinationals looking to set up an office or expand their existing business in Hong Kong offers free advice and services to support companies.
HKTDC SME Start-up Programme which provides supporting services for the stages in your startup roadmap, including operational management and sales promotion.
Bonus:
5 Reasons to Set Up Your Business in Hong Kong
1) A stable economy for sustainable business growth
Hong Kong has consistently ranked seventh in the world for economic competitiveness for the last 4 years. Hong Kong's economic strengths include a sound banking system, low public debt, ample foreign exchange reserves, and close ties with Mainland China.
Businesses in Hong Kong stand to benefit from the nation's free trade policy whereby international trade faces minimal government intervention. This helps keep costs and prices low. Politically Hong Kong upholds a strong and fair legal system which includes the implementation of rigorous anti-corruption measures.
2) Setting up is easy
Similar to Singapore, Hong Kong's appeal as a potential business destination can be attributed to the ease of setting up a business here. Online applications for incorporating and registering your business can normally be processed within one hour. If you are already in Hong Kong, the entire incorporation procedure can be completed in as little as five to seven days! (Source: Guide me Hong Kong) Foreigners in Hong Kong, can go up to 180 days without a Visa (varies by nationality), and directors can be of any nationality.
A first-time entrepreneur, new to Asia, or needing mentorship? Tap into a selection of incubation and accelerator programmes run by global banks as well as the Hong Kong government. Such programmes are great for generating PR for your startup, especially in its early days, and will help grow your network exponentially. NEST.vc's accelerator programme, for example, connects participating startups to bigger technology players such as Amazon and Microsoft; relationships that would otherwise be hard for a startup to access.
3) The government has clearly-defined out schemes for you to choose from
Companies in Hong Kong enjoy a tax rate of 16.5 per cent, one of the world's lowest. Business owners file their own tax returns with little audit interference from the government.
Further, Hong Kong announced in this year's Budget her commitment toward supporting the startup and small business community. Measures introduced include the waiver of business registration fees and subsidies for use of technological services and solutions to improve productivity and upgrade business processes.
As a Special Administrative Region of China, Hong Kong enjoys a highly active and cooperative business relationship with Mainland China. For example, under the Mainland and Hong Kong Closer Economic Partnership Arrangement (CEPA), Hong Kong service suppliers enjoy preferential treatment when entering into the Mainland market in selected sectors.
4) Transportation efficiency, reliable connectivity and access to talent
Businesses thrive on efficient delivery of goods and services. With a prime geographical location in the Asia Pacific, Hong Kong offers the best of land, sea and air transportation. Despite its association with China, Hong Kong presents no obstacles to internet access.
Apart from favourable policies that allow for the free movement of capital, talent and goods, the governments of both Mainland China and Hong Kong commit to equally recognise professional qualifications and certificates that are obtained in either nation. This will let your Hong Kong business tap into a much bigger market and talent pool.
5) A great place to live and work
Hong Kong welcomes expatriates as much as it takes care of its own citizens. Aside from a business-friendly environment, you can expect low crime rates, high-quality health care, beautiful country parks, as well as high education standards for your children with more than 50 international schools. The well-established and inexpensive transport network will also get you to and from work easily if you opt for cheaper accommodation options outside the city.
Legal made digital: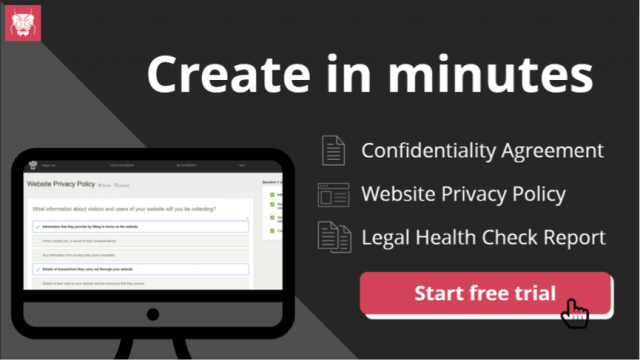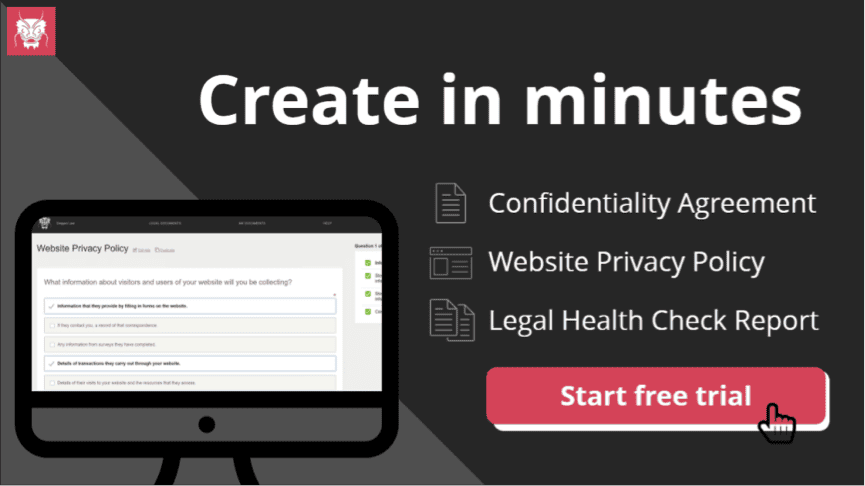 Start managing your legal needs with Zegal today
Do you have any additional tips for setting up your business in Hong Kong?
Share with us in the comments below!
Like what you just read?
---
Subscribe to our newsletter and be the first to hear of the latest Zegal happenings, tips and insights!