Small Business Logistics: 6 Ways to Save Big Money on Shipping Costs
By Paul Rehmet, Updated: 2023-01-18 (published on 2019-10-15)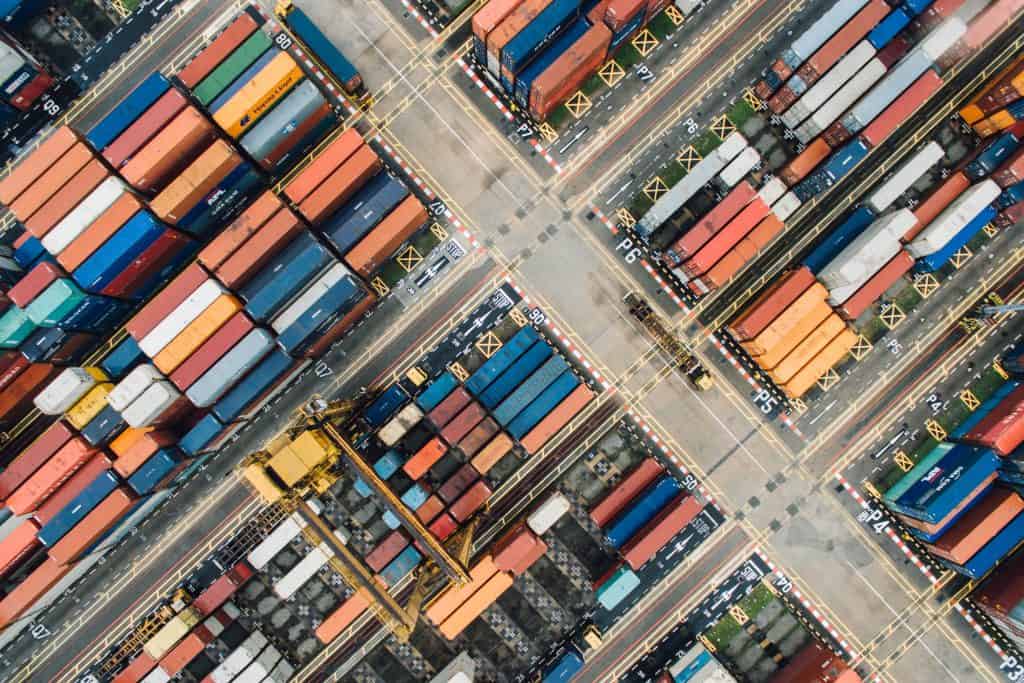 Most small businesses tend to focus on the sale. However, getting customers to the checkout page on an e-commerce site is not where brand loyalty and the customer experience is defined. That is built in a business's e-commerce delivery strategy.
The post-purchase experience is more impactful than ever before. Shipping services play a major role in customer retention, customer expectations, and customer satisfaction. A negative shipping experience can quickly erode brand trust and affect your bottom line.
However, if not managed correctly, shipping can be a costly expense. For small businesses, this is a difficult task to manage, particularly as your business expands into international e-commerce.
And with large enterprises like Walmart or Amazon offering free shipping or one-day shipping, many small businesses ask themselves, "How can I reduce shipping costs?"
To effectively compete and ship for success, here are six cost-saving solutions that businesses can implement today to reduce their shipping expenditures.
1. Analyze your shipping requirements
One of the first things to do as a small business is to challenge all of your existing assumptions regarding shipping. Local, regional, and international shipping all have different shipping requirements.
What might work locally may be far too expensive or time-consuming to work internationally.
Don't assume shipping methods or freight categories all work the same. For example, air freight is speedier than ocean freight, but that speed comes at a cost. If urgency of delivery is not an issue and your business is shipping heavier cargo, then ocean freight is right for you.
Similarly, consider the shipping materials your products need and the costs associated with that.
Reducing the weight of your packages can significantly lower shipping costs. If the products were damaged during shipment in the past, a product redesign may better protect the product during shipping and also provide cost-saving benefits.
Evaluating your primary shipping patterns will help you better project your freight shipping requirements. Knowing your requirements and understanding shipping charges will give you negotiating power to lower your freight shipping rates.
2. Pass on the costs
Once research on shipping requirements is done, it's time to address a core component of shipping: free shipping offers.
Free shipping is ubiquitous in the world of e-commerce. Online customers have now come to expect free shipping as standard. But often, small businesses do not have the same margins as a large company to absorb this cost.
One strategy for offering free shipping is to slightly increase prices. Including the cost of shipping into the total price of the product will help offset the cost of free shipping. Your product pricing should state as such.
If building shipping into the price limits your business's ability to keep prices competitive, another option is to include stipulations to your free shipping offer.
Conditions for free shipping offers can include:
Orders over a designated amount

Orders over a specific number of items

Domestic orders
Offering free shipping to pre-existing customers can encourage repeat business. Providing a "free shipping" discount code or coupon can be a great way to drive customer loyalty and conversions.
3. Trim excess weight
The weight, size, and dimensions of your package will determine shipping costs. The heavier a package is, the more it will cost to ship. Avoid wasting space and incurring unnecessary costs by reviewing your current packaging methods.
If a lightweight product can be packed into a tighter package, this will reduce costs. This is particularly useful if you ship many lightweight products via air freight.
As mentioned, a product redesign can be an ongoing cost-saving measure at multiple points.
A product finished with a lighter, higher-performance material can result in a base reduction in material cost. This opens up freight shipping options and allows you to ship more product per container at a lower cost.
Consider investing in a shipping scale to better calculate shipping costs. This will improve the efficiency of your operation and minimise any unexpected costs.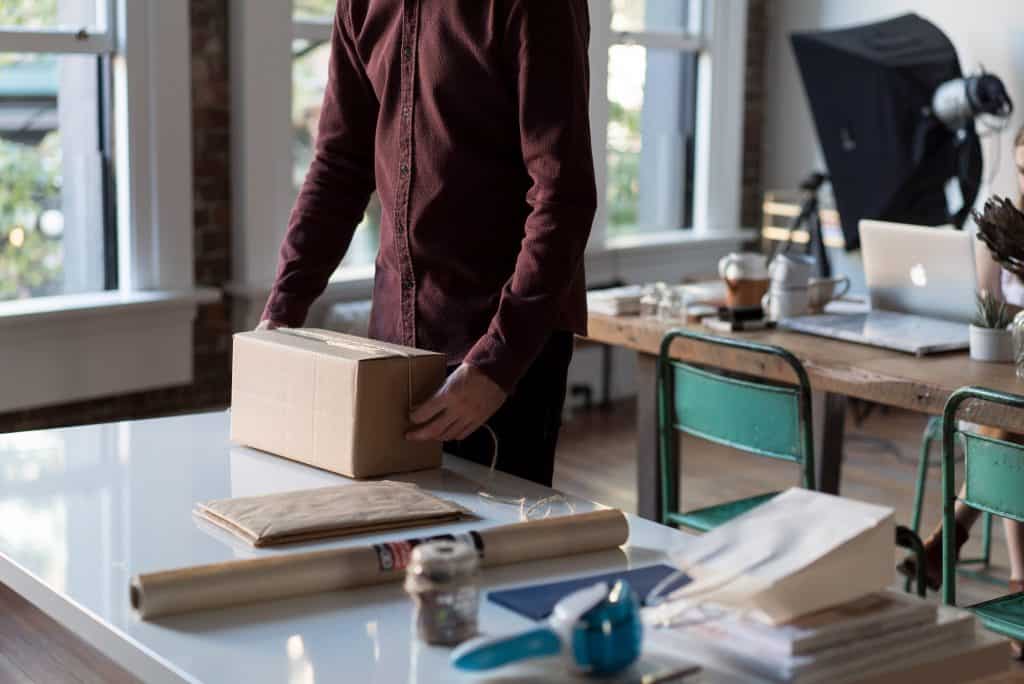 4. Save on packing materials
Another shipping expense often forgotten by businesses is packaging. The more your business scales up, the more products it will have to ship out. If this expense isn't carefully managed, the heavy cost may impact your bottom line.
If are unable to retool your product, reducing packaging is a great alternative to saving on costs.
There are several ways to reduce packaging, regardless of your industry. Recycle and reuse incoming packaging material that you receive. Whether it's boxes or filling material, reusing packing material when possible will amount to substantial savings.
If branding is an issue and reusing boxes won't work, consider buying boxes in bulk, but be thoughtful. If your product or brand goes through a redesign, your packaging material may not align with your new design. Buy in small bulk batches or plain brown boxes to avoid wastage.
As a rule, never prioritise savings over quality. Doing so can compromise the structural integrity of your packaging. This can damage goods during transit, which results in unsatisfactory customer experience.
5. Negotiate
with multiple carriers
When shipping, especially internationally, don't just settle for the first carrier you come across. Do your research on the various carriers that operate within your shipping lane or region. A quick and hassle-free way to do this is by using an instant online freight quotes platform.
This saves time and allows you to find the best rates for your specific shipping costs. Use a combination of rate and services to determine the right carrier for your needs. Even if your business already has an established relationship with one carrier, you can use that history to negotiate better rates.
Using an instant online freight quote system will allow you to find the best rates for your specific shipping costs. Once you've found a few carriers that operate in your shipping zone, don't be afraid to negotiate.
If your business is shipping in low volumes, it may be worth looking into regional carriers or using hybrid services. This will allow you to provide the same service to your customers at a reduced cost.
6. Consider insurance
Shipping insurance is a necessary service your business needs to protect its assets from any damage or liabilities that occur during transit. While some carriers will often provide insurance as a default, this complimentary service only covers packages up to a certain declared value.
Most small businesses do not need more insurance than what's already been provided. This can save on costs tremendously. However, if you ship big-ticket or fragile items, it may be worth purchasing additional shipping insurance.
Insurance should always be purchased when shipping internationally. International shipments go through several parties before reaching a final destination. This means that the risk is higher for loss or breakage during transit.
Additional insurance coverage should also be considered during busy holiday seasons to avoid customer disappointment.
Conclu
sion
Being able to effectively manage the cost of shipping will go a long way in improving your bottom line. Not only will the right delivery strategy benefit operational costs, but it will also contribute to delighting your customers. And a happy customer is one that drives loyalty and repeat purchases.
Paul Rehmet is the Chief Product Officer for Shipa Freight. He is responsible for translating the company's vision into an easy-to-use online freight platform for its customers. In his 25-year career, Paul has held various technology leadership positions with early-stage startups and Fortune 500 companies including Unisys, Destiny Web Solutions, and US Airways.
This article does not constitute legal advice.
The opinions expressed in the column above represent the author's own.
Start managing your legal needs with Zegal today
READ MORE: How to Set Up and Maintain a Budget For Your Retail Business
RELATED READING: 6 Legal Dangers For E-Commerce Businesses To Watch Out For
Like what you just read?
---
Subscribe to our newsletter and be the first to hear of the latest Zegal happenings, tips and insights!