What does calculating the affiliate commission rate involve?
By Paris, Updated: 2023-03-22 (published on 2022-09-14)
You might have heard about affiliate marketing quite a bit. It involves a partner promoting a product or service offered by a retailer and making a certain percentage of commission out of it. The amount of commission depends on numerous set conditions and the company's own guidelines too. But at the core of it, what does calculating an affiliate commission rate look like?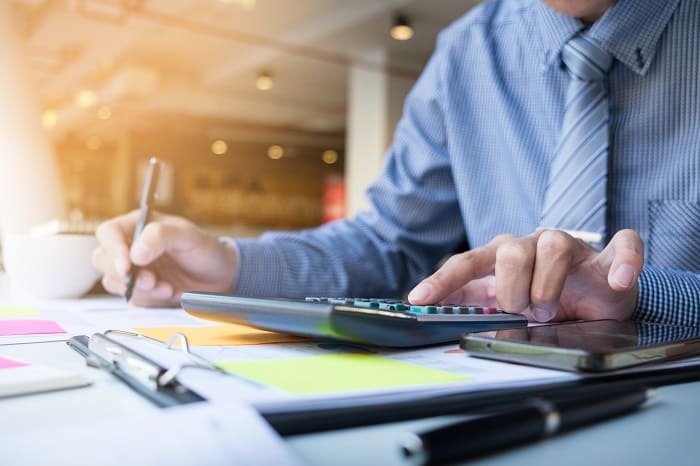 Firstly, it's crucial that you find the perfect formula that works for both you and your affiliate partners. The commission rate should be such that it doesn't take up a lot of your profits but at the same time, it provides the partner with enough benefits and incentivizes them to work on building the affiliate network. However, calculating the affiliate commission is about more than just having a fixed percentage of commission. Here is how the entire process works:
Step 1: Assessment of costs
Assess your total costs including the manufacturing, production, shipping, and taxes. This is important as the difference of your cost and selling price will cover your affiliate commission rate.
Step 2: Competitors Analysis
As your affiliate partners will also be targeting the same end-customers as your competitors, you should consider the rates being offered by them to stand out in the market. Your commissions should be better or comparable at least. You should also study their policies, the performance tiers, bonus system and, other working functions. However, if you are not able to offer or match with your competitors you can focus on standing out by offering exclusive offers or unique benefits as well. It is all about ensuring that your partners are well incentivized.

When you cannot match your competitors' offers, it helps to avoid direct comparisons with them. At this point, you already know what you're up against. Now focus on how you can make a difference. Here are a few ideas:
Step 3: Calculate the Customer Lifetime Value
When a customer makes a purchase, chances are that they will order/engage in your services again. So, you will not be required to market to them the second time around, meaning you will not be required to pay the affiliate commissions on their later purchases. So, you want to consider the lifetime value that a customer brings in when calculating your affiliate commission rate. Remember this allows you to pay a higher commission rate to your partners, but you should study your customers behavior well and analyse it carefully.
Step 4: Finalizing a commission rate
The above steps should help guide you to reach a conclusion about the commissions you can pay. This should be a long-term plan where you keep in mind the initial commissions, special achievement bonus, tiers of commission and incentives for the long haul. The success of your campaign will largely depend on how you can present it to your partners at this point.
Step 5: Formalizing and negotiating the commission rate with the partners
While you might think that the final rates you've come up with are what's going to be used throughout, it is not. Depending on the agency who you work with, or direct partners you particularly choose to enroll in your program, there can be negotiations on the affiliate commission rate. This is not always the direct commission amount, and the negotiation can be on the bonuses, the benchmark for the upgrade of tier, and so on. Hence, while calculating the affiliate commission rate, one should also consider this well and make room in the budget for the same.
Bonus point: Making your commission rates and affiliate program more appealing
The process of calculating the affiliate commission rate is all about making your program more attractive and getting more partners. You can do a few things here that will make you stand out.
Make the first sale bonus something noteworthy. While it might sound like a big deal, it pays off wonderfully to have affiliates who are motivated to get the conversions going. You can make this double what the original initial commission is or even 50% of the commission. But remember to have a time limit set for this.
Free product services or trials.
Many times, a partner would rather receive free samples or get an opportunity to test or try the services. In these cases, the affiliate commission is secondary and will just be a mere bonus. Pay attention to your partner's requirements and do evaluate what fares better. At the end of the day, how invested the partners feel in your product or service will be visual to their audience.
Conclusion
Therefore, the process of calculating the affiliate commission rate involves multiple steps with calculated moves at every step. It involves reflecting on details of your own company such as your costs, customer lifetime value, and setting the terms of an affiliate marketing program but it also requires a solid observation of your market and your competitors too.
Like what you just read?
---
Subscribe to our newsletter and be the first to hear of the latest Zegal happenings, tips and insights!