The New Mantra of the Sales Journey
By Dorian Martin, Updated: 2023-07-27 (published on 2019-12-10)
Marketing has come a long way from centuries ago when vendors shouted their wares in open market places. But the goals have always remained the same – sell your products and services, beat out the competition, and make a good profit.
The methods of sales and marketing, though, have gone through a steady evolution since those early days. Eventually, printed advertisements began to appear in newspapers, then catalogs, mailbox flyers, billboards, radio, and television.
But the biggest disruption in sales and marketing clearly came with the Internet. And while it is relatively new in the grand scheme of things, marketing strategies, tactics, and venues have moved exponentially forward. One of the most dramatic evolutions has been what is called "the sales journey." In the early days of the Internet, companies focused on getting leads and then engaging in direct sales of their products or services (often called a "hard sell"). Moving a lead through the sales journey meant touting the product or service being offered, and using some psychological tactics to motivate movement down through the "funnel" until a sale was finally made.
How the Sales Journey Has
Changed
The sales journey itself remains pretty standard – potential customers become aware of a product  they want or need. Then they do some research, locate potential companies, compare those products and prices, and eventually make a purchase. The sales journey can really be defined as all interactions that a specific company has with a consumer.
And it is those interactions that have changed. They are no longer about pushing sales of a product or service. They are now all about the customer and putting that customer first.
Let's take a look at what putting the customer first really looks like. The "journey" is really yours now, not the customer's. And here is what your journey looks like.
The Research
It's called developing a buyer persona. Who is your ideal customer and what does s/he look like? What age group? Average income? Socioeconomic status? Level of education? What types of jobs/careers? Where does this customer hang out online and when? What does s/he do for entertainment? Type of sense of humour? What inspires?
This is called big data. Lots of tools and/or data services will provide you very detailed answers to such questions as who typically wants or needs your product or service and what are their typical purchasing behaviours? A lot of buyer persona research is now more streamlined because of data analytics, and it is based upon science, not guesswork.
Once you have all of this information, everything you do related to sales and marketing will be based on some aspect(s) of the persona you have developed.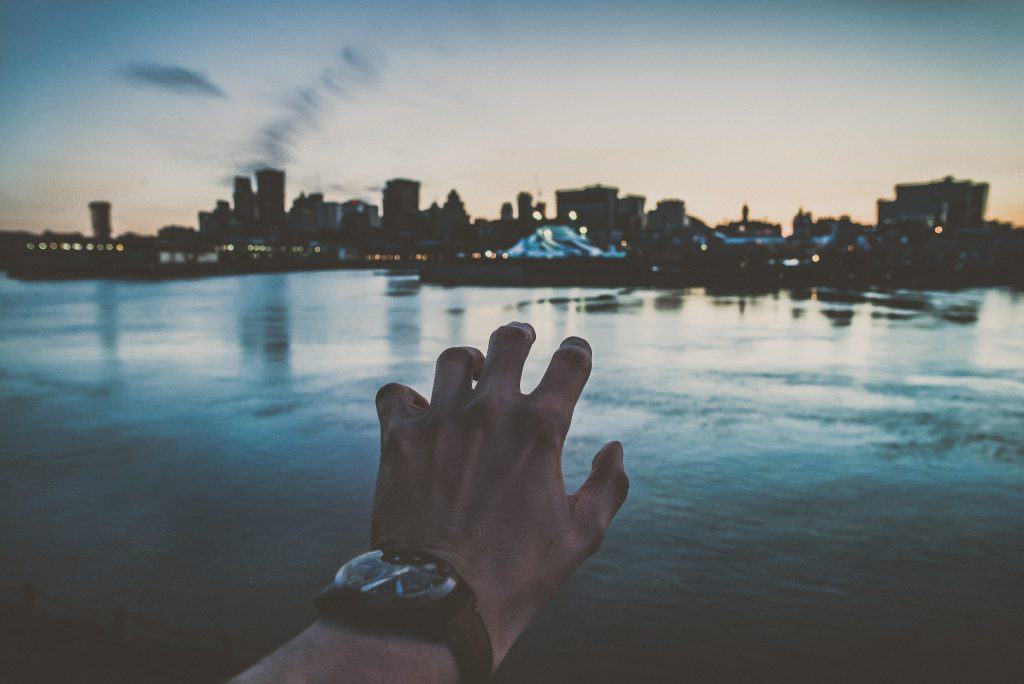 Reach Out to Your Target Audience
Even if you are a totally brick and mortar company, having a website, blog, and a social media presence is not an option. Your customer is online. And that is where you need to be too.
Your website must appeal to your target audience, and this may call for a re-design. Does that audience like sleek and simple? Does it appreciate some humour thrown into your product descriptions? Can you craft an explainer video that educates, entertains, and motivates/inspires while it presents the value you provide and the problem(s) you solve?
If you want some inspiration on your own, take a look at the original explainer video produced by Dollar Shave Club. It is hilarious and yet presents the value and solves a big problem for its audience – never having to run out of razors and be forced to use a dirty one. The cost? $2,500, and it went viral within hours.     
Blog
Now, about that blog. It is not a place to sell. It's a place to provide great content that your audience will want to read/see. It must educate, entertain, and inspire. And it must include topics that your audience sees as valuable. Mike Clark, Content Director for Subjecto, a professional writing service, puts it this way: "Our blog is where we make connections with our current and potential customers. We don't feature our products and services. We provide our audience with valuable insights on how to write, with holiday entertainment and humour, and with inspirational messages about the power of the written word. To try to sell on our blog would make us far less attractive."
Social Media
On to your social media presence. Here is where you develop those important trustful relationships with your audience. You already know where they hang out, so pick the two most popular platforms. Facebook is an obvious but based upon the age and other factors of your audience, you might choose Instagram, Snapchat, etc. Your content, again, must delight and motivate. Here are some obvious topics for your posts:
Tell your own stories and make yourself human.

Show stories about your team

Add some humour (jokes, memes GIF's, etc.)
Feature happy customers through photos and videos
Showcase new products or services (but be careful not to try to sell them) that will solve problems
Explain

how you are socially responsible

– what community/charitable activities do you support and/or participate in?

Hold contests, take surveys, ask for feedback, and ot

herwise show your audience that you are focused on their wants and needs.

Always provide links to your website where the actual "selling" can occur
Your goal is to grow a following that looks forward to your posts and wants to share them with their online communities. It is also a place to respond to any questions, problems, or issues that arise. Resolving those issues publicly proves that you care about your customer, not just your revenue.
Customer Support/Service
Nothing endears a customer more to a company than when he gets amazing customer support and service. While much of this can be automatically generated (e.g., streamlined processes for returns and exchanges), there is also the need for personal responses and problem-solving via a live customer service agent, especially when a customer is not happy.
Use social monitoring tools to alert you whenever you are mentioned online. Access that mention and respond as quickly as possible. Again, this develops trustful relationships between you and your customers, and the chances of repeat business are significantly increased if you do what is necessary to resolve an issue and achieve customer satisfaction.
Supporting Non-English-Speaking Audiences
This may not apply to all businesses but think about it. Just in the U.S. alone, there are large populations for whom English is not the primary language – Spanish, Arabic, Chinese, Hindu, etc. How are you appealing to these audiences? Are your website, your blog and your social media posts honouring these ESL customers? You can easily provide translation options for your site, blog, and posts, by using professional translation services that are reasonable. This demonstrates that you care about non-native speakers who can make up a sizeable portion of your target audience. Chad Hamilton, IT Director for BeGraded, a translation services review site, has this to say: "A business must honour those potential customers who are far more comfortable reading and viewing in their native languages. Providing that comfort is what good translations do. In fact, customer comfort is a huge factor in developing relationships that increase sales."
In the End
Today's consumer is wise, wary, and well-informed. He wants to know a lot about any company with whom he may choose to do business. Your job during this sales journey is to know what your customer wants and needs, to establish trusting relationships first, solve problems, and provide value. The sales will come as a natural by-product. The "sales journey" is no longer the customer's. It is yours.
Dorian Martin is a graduated Digital Marketing Specialist and a content creator at ClassyEssay. He has dedicated his professional career to content creation and online marketing. In his spare time, Dorian makes an effort to write for his personal blog, Not BusinessAsUsusal, and provide his readers with up-to-date insight into digital content trends.
This article does not constitute legal advice.
The opinions expressed in the column above represent the author's own.
Like what you just read?
---
Subscribe to our newsletter and be the first to hear of the latest Zegal happenings, tips and insights!