The Institute of Directors (IoD) Launches Exclusive Partnership with Zegal
By Oliver Boote, Updated: 2023-11-16 (published on 2022-01-13)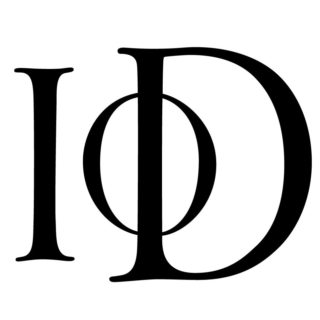 LONDON, UK, 13 January 2022 — The Institute of Directors (IoD) Launches Exclusive Partnership with Zegal, increasing legal protection for more than 20,000 UK small and medium sized businesses.
Access to legal services is one of the key pillars in the growth of the small business sector. A 2021 report by the Legal Services Board concluded that ​​ 'across the board, SMEs are frustrated that getting legal issues resolved can be costly and time-consuming'. That's why the UK's Institute of Directors is working in conjunction with Zegal, to give IoD members free access to the Zegal web App which includes 1,000s of legal templates designed specifically for UK small business.
Zegal is a legal services platform for SMEs used by over 20,000 organisations globally to manage contracts digitally, to save time and money, and increase legal protection so that they grow faster.
Jonathan Geldart, Director General of the IoD, said:
"Directors equipped with the tools they need to be legally compliant can run better, more transparent organisations. We are delighted to be working with Zegal and their legaltech platform to compliment the extensive range of technology solutions built for leaders of small and medium sized businesses, already available to our members. "
Daniel Walker, Founder of Zegal, said:
"The IoD is the leading organisation for small and medium sized businesses in the UK, and we could not be more excited that they have chosen our platform for their members. This exclusive collaboration creates a fantastic opportunity for the IoD and Zegal to satisfy the unmet needs of many 1,000s of SMEs. Whether members are looking for a quick NDA, employment contract, raising money or even selling their business, each contract template includes a step-by-step Document Builder, designed by legal experts so users can create bespoke contracts in minutes. The process is always the same. Select your template, edit, negotiate, finalise and eSign without ever leaving the App. "
For more information and/or interview requests please contact Oliver Boote at oliver.boote@zegal.com.
Linkedin | Facebook | www.zegal.com 
ABOUT ZEGAL
Zegal is the end-to-end platform for the legals smaller companies need. 
Our story
Zegal was founded in 2014 by lawyer friends Daniel Walker and Jake Fisch. Having been a part of the system that preserves quality legal advice only for those that can afford it, the two were determined to build a model that delivers the 'corporate law firm' experience to small business.
Today Zegal is the world's only end-to-end platform for smaller companies to create, negotiate, and sign both the simple, and complex contracts they need to run their business, with expert legal advice, 100% online every step of the way. Since our launch, we have helped more than 20,000 companies close commercial contracts, run leaner HR teams, and enter new markets. You can use Zegal for your company in the UK, Australia and across Asia. Make your legals simple.
This article does not constitute legal advice.
The opinions expressed in the column above represent the author's own.
Start managing your legal needs with Zegal today
BECOME A ZEGAL REFERRAL PARTNER
READ MORE: UK Startups: Essential Legal Documents
Like what you just read?
---
Subscribe to our newsletter and be the first to hear of the latest Zegal happenings, tips and insights!