Critical Stages in Contract Lifecycle Management
By Joanne Hue, Updated: 2023-08-21 (published on 2022-11-24)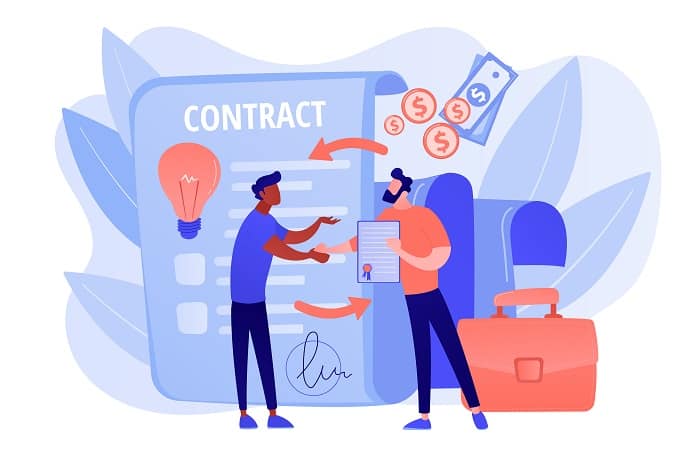 CLM or Contract Lifecycle Management is a process through which you can automate and effectively manage the entire lifecycle of your agreements and contracts. CLM in general helps businesses minimize risks associated with the manual management of contracts. It also saves human resources along with time and money.

The entire CLM process can be divided into three phases, pre-execution, execution, and post-execution. Within this there are multiple stages in each phase and the complete whole of it helps to simplify and automate the process of managing contracts.
Different companies, divide these stages differently and assign tasks to each stage accordingly. Among them, here are critical stages that are common in all Contract Lifecycle Management Processes.
Contract request and drafting
All contracts begin with a request for one. Following this, parties make requests ad exchange important information such as the goods or services which will be involved, the obligations and responsibilities of each party, and so on. When all the information is collected, the first draft is prepared with the initial information. It is then put into proper legal formats with appropriate legal language. Remember, contracts are not always new, it could be for renewal, cancelation, or even amendment. Draft one with the purpose of it in mind.
Contract negotiation and collaboration
When the first draft of an agreement is ready, the selection of key personnel to review it will be done. This will consist of people from both legal and commercial teams. Negotiations can be time-consuming and require a lot of communication. It is best to have a record of the terms negotiated throughout the process until all differences are sorted and all parties are satisfied.
Contract execution
When the negotiation is complete and all terms and conditions have been agreed upon by all participating parties, it needs to be legally executed to make the contract official. It must be signed off by the right authorities or representatives. It can be done on paper or even signed digitally with e-signatures.
Implementation of the Contract
The final signed contract reflects the obligations and commitments that must be acted upon. It states the responsibilities, goals to be met, and tasks to be done. All related parties must be notified of their respective tasks and obligation. This is an important phase as the next step of your contract; ie; renewals will be affected by how well the contract is implemented here.
Compliance with agreed terms
After a contract has been signed, all parties must stick to the terms quite strictly. They should avoid breaches and all involved should be on the lookout for signs of non-compliance at all times. This can be ensured through periodic audits and reports. They can help identify the shortcomings in the contract.
Storage and managing of contracts
After the finalization of contracts, it needs to be stored well and accessible for future reference. The archives should be well maintained to make indexing and searching smooth and easy in case you need to retrieve them. It is important to ensure that is accessible in case of potential audits as well. If your contracts are well managed, it will be a lot easier to get reports or have an overview later on.
Renewal/Amendments and terminations
All contracts are always signed for only a specific amount of time. After that, if it expires it can either be renewed or amended and in case a party does not wish to continue, they may even opt for termination. Numerous factors from the contract affect this, how obligations have been carried out, how well the relationship was maintained and so on. This is an important stage in CLM as it defines what the next step will be and how it will be carried on forward.
Conclusion
All of the phases in a Contract Lifecycle Management can be automated and made more efficient with CLM software such as Zegal.  Our document builder lets edit, collaborate, and e-sign all in one place. You can also track different versions of your contract and easily revisit anyone you want to explore. Further, set automatic reminders for when your contracts end so you never run late or miss any important contract. Zegal's smart and automated CLM system makes negotiations easier and reduces the time and effort to manage contracts.  All of our agreements and contracts are legally compliant and you can use Zegal's CLM to manage contract revenue pitfalls as well.
You may also like:
Like what you just read?
---
Subscribe to our newsletter and be the first to hear of the latest Zegal happenings, tips and insights!