OPINION: Digital Etiquette
By Paul Murphy, Updated: 2023-03-20 (published on 2021-03-25)
The importance of digital etiquette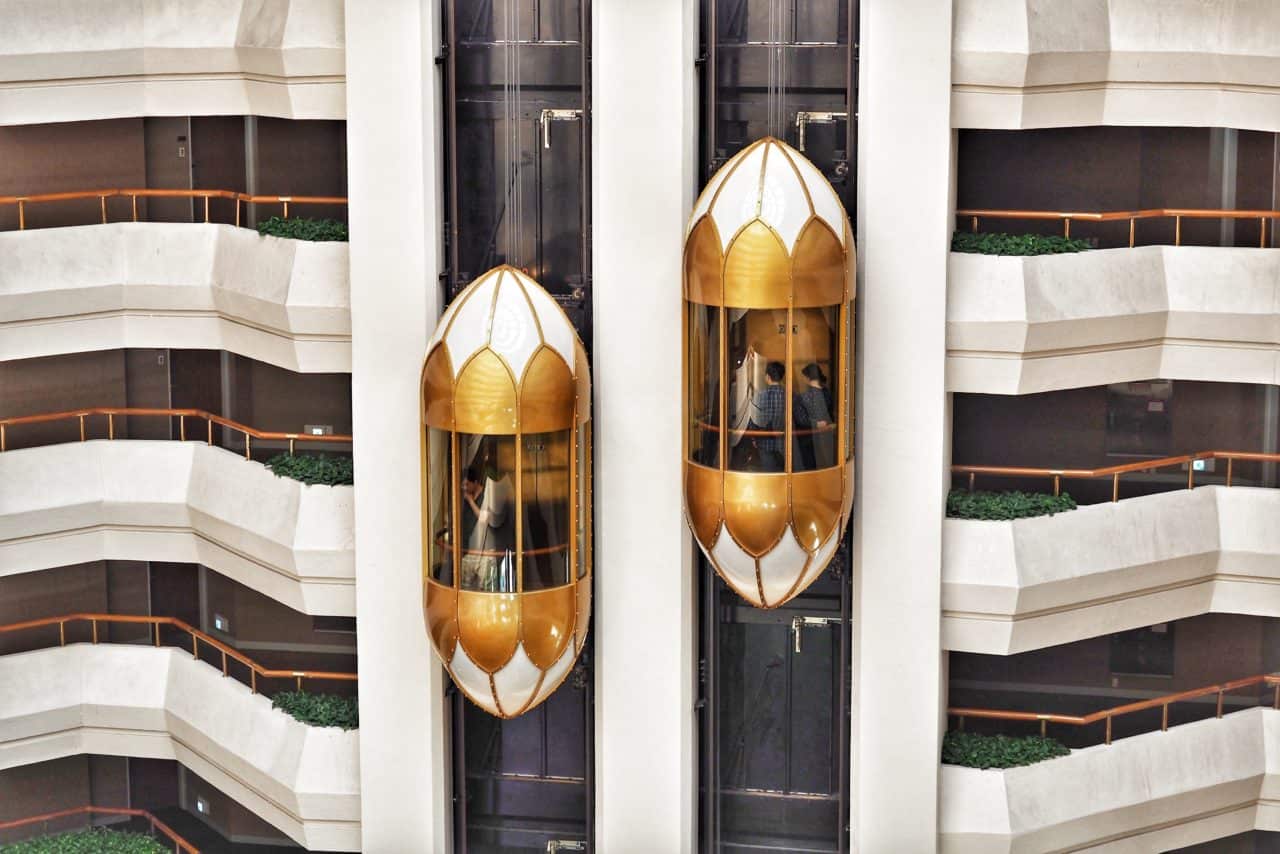 Etiquette is important. It's so important, especially in the online world, so powerful it could save us. Save society.
I know that's a big claim for something that sounds quaint, prissy. Even the word "etiquette" sounds quaint.
It conjures images of fussy Victorians tut-tutting because the young lady forgot to curtsy as she met her hostess. The oversight seems trivial, and the response priggish. If that's all etiquette has to offer then seriously , why should we want any part of it?
But we're using the wrong lens. Considering etiquette from a historical distance completely distorts its potential. It necessarily seems outdated. And why waste intellectual effort on an idea that is a priori outdated?
I want to suggest why we've got this wrong and why some form of pragmatic etiquette might be the key to release us from the slow-motion social car crash we find ourselves in.
A look back
Let's take a step back for the sake of those who haven't had the benefit of living in an etiquette-constrained society or, more accurately, people who don't realize they've been living in an etiquette-constrained society.
And let's also agree that we are dealing here with what I call pragmatic etiquette, an etiquette designed to oil the wheels of social interaction rather than arcane etiquette, a set of manners whose deliberate over-complication serves only the purpose of keeping the lower classes in their place.
With this pragmatism in mind, can we also agree that it is proper etiquette to refrain from farting when you walk into someone's home? How do you know that? Because you were taught so ("It's not polite.") and if you ever forget, you are reminded ("Did you just fart? That's disgusting."). Etiquette governs this behavior, or in this case, behavior-avoidance.
We may find it ridiculous that anyone would remark on a girl forgetting to curtsy or a boy forgetting to bow, but we would certainly notice if someone let one rip in front of the Queen. Someday farting in public may be perfectly acceptable, and the oppressive prigs will be us.
The point I want to make is that this "no farting" rule isn't written down. There isn't a law against it. Police are not required to enforce it. This "rule" is part of good etiquette, which exists as part of our social fabric. Unlike more formal rules, most points of etiquette can't even be enforced. They can only be encouraged by society at large. It is an emergent phenomenon, a set of rails for social behaviour that society creates out of necessity, for its own smooth running. And that tells you something about its importance… and by extension why its absence is so destructive.
When you dig into it, etiquette turns out to be a rather strange animal, an animal we don't really notice until it disappears. But this is one animal whose extinction I truly worry about. When etiquette disappears we quickly witness the rise of something ugly.
Without these guardrails for our interaction and transaction, we find other incentives to guide us: likes, follows, retweets, or simply our unrestrained selves. And at the other end, we rub up against crude prohibitions: censorship, cancellation, vilification.
And now
Which is where we are today. You don't need to be a social scientist to recognise that etiquette is woefully absent from the digital sphere. If we don't work to introduce it, or reintroduce it, we will be left with only two alternatives:
explicit, enforceable rules and

censorship.
Neither is likely to lead to a good end. Which is why, to politely hammer home my point: I believe etiquette can save us from this grim end state.
So here's the big question: why did etiquette retreat from the digital sphere?
Digital Etiquette and Anonymity
Etiquette works because social pressure is powerful. Anonymity changes that.
In physical life, true anonymity is impossible. Online, nobody knows you're a dog.
Etiquette disappeared when online anonymity became possible. That's where the poison got in. We first saw this on Usenet.
Usenet was the first distributed bulletin board on the Internet. It predated the World Wide Web. Usenet users were anonymous. People were far less polite on Usenet than they were face to face. This is unsurprising from today's perspective, but at the time many of us were shocked. Removing social pressure to be civil immediately led to rampant incivility.
As a historical side-note, Usenet was used to share everything you can imagine, from technical data to child pornography. It was a free-for-all. It couldn't be moderated because it was decentralized. For technical folks it was a critical resource so it was difficult to keep out of a programming shop. I administered Usenet for one of these shops on Wall Street where the CEO and I wrestled with the idea censoring this portal into an emerging Wild West. We ultimately decided not to, because we believed that would make us liable if anything illegal made it through. Moreover, people are so good at avoiding censorship that we knew we couldn't do it effectively. Instead (and here I slap my naive forehead with my hand) we sent everyone a memo reminding them that downloading certain images could be either illegal or not "work-appropriate". We also reminded people that they should be polite when interacting with others on the system. The memo stated that interpersonal etiquette applied even in the face of anonymity.
Were we successful?
No, we weren't.
Codes of Conduct
As technical people got used to non-existent social norms in the digital sphere, we saw the same behavior leak into the physical realm.
In the early days of technology conferences, being a female attendee was very difficult. They were objectified. They often weren't taken seriously. Companies like Oracle attracted crowds by staging boxing matches between barely-dressed women. Booth-babes – as they were known – were never engineers. This behavior was very much a product of its time. If you've watched Mad Men you know exactly what I mean.
If the behavior I witnessed had been constrained to male braggadocio and silly stunts in an effort to "charm" women, it wouldn't be worth a mention. But things were much worse. A large percentage of the attendees were engineers whose primary interactions were online, anonymous. They knew nothing about the etiquette that governed how far a man could go to attract a woman's attention. The line between silly and offensive was crossed regularly. Women were insulted as if they weren't present. Women were touched. And, for the most part, nobody said a word.
Because it became clear that etiquette no longer governed people's behavior at these technology events, organizers were forced to publish "codes of conduct" so that attendees knew what behavior would and would not be tolerated. These codes are still with us today, more popular than ever. Ther problem with these codes is that they need to be enforced.
When people don't follow the rules, they are banished, and often blacklisted. The process is arbitrary and sometimes unfair. A bad result for everyone.
Online Moderation
Anonymity, then, led to the disappearance of etiquette online, which in turn led to problematic behavior in physical space.
"Codes of conduct" were introduced to replace the now-missing social constraints imposed by etiquette in physical space. Something different happened in the digital realm.
Usenet's laissez faire didn't last long. As bulletin boards centralized they were moderated for illegal activity.
Surprisingly, moderation was limited for a long time. Like me and my old boss, moderators feared that anything but a light touch would expose an institution to liability. But as publishing platforms became more powerful, fear of litigation diminished, and public outcry more strident, moderation became more aggressive.
Censorship
Moderators – censors really – started by suppressing the distribution of illegal materials. Complying with the law is sensible. But they eventually began suppressing offensive materials and finally untrue materials.
The problem with this progression is serious. Over time the censorship trigger has become more subjective. Censors in this case are both judge and executioner, i.e., they determine whether or not something is illegal-offensive-untrue, and then eliminate it.
But even "censorship", it turns out, is the wrong term. It often isn't just speech that is eliminated but also authors themselves. They are banished from the digital world they inhabit. For many it's their only world, both professionally and socially. We call this digital ostracism "being cancelled".
The ancients banished undesirables from their city-states, a fate many considered worse than execution.
Because we couldn't replicate etiquette in our digital world, we replaced it with a barbaric practice many of us thought long-buried in the past.
Is Digital Etiquette Possible?
This all sounds grim. Is there another way?
In retrospect, our old-fashioned-sounding etiquette seems rather wonderful. It guides behavior with gentle coercion. No written rules. No police. Even the elasticity of etiquette is a wonder. Etiquette differs from place to place, and even changes over time. As society evolves, etiquette evolves along with it.
We need to replicate this in our digital worlds. We don't yet know how to do this generally, so we will have to try different approaches, one platform at a time.
Before we wrote a line of code for the Toucan platform we decided not to allow anonymous attendance at our social events. I thought this was somewhat cowardly, but my co-founders couldn't see how we could avoid introducing heavy-handed platform-based moderation if we allowed it. In hindsight, they were right to insist on verified identities.
Anonymity and digital etiquette
The problems that anonymity introduces are still too thorny. Our primary goal is to enable virtual events that are better than physical events. If etiquette is the foundation of physical social interaction, it also needs to be the foundation of virtual social interaction.
In the physical world, a party host has the ability to expel someone who fails to conform to accepted etiquette. As I mentioned earlier, this differs from place to place. We, as a platform, cannot judge what is and is not acceptable, but our hosts can, so we have given them the ability to expel guests from their events.
It is not our place to make those kinds of local judgements. What may be unacceptable at a mixed-gender Stanford party may be perfectly acceptable at an all-male Maasai circumcision retreat, and vice-versa. No single platform "code of conduct" could be devised for both. No "safety team" (our Orwellian term for today's digital censors) could possibly know what was and was not acceptable in both environments. The idea that they could is bizarre.
We are lucky. Because Toucan is a social platform, and because we do not allow anonymous attendance, we can expect etiquette to moderate behavior. Our goal is to encourage this and provide everything hosts and attendees at our virtual events need to make this possible.
We expect that virtual event etiquette won't perfectly mirror physical social event etiquette. That's OK. Humans are flexible enough to deal with both.
Conclusion
One final thought about anonymity:
We know it introduces unexpected complexity. As a society, we don't yet know what etiquette looks like in that context. We, at Toucan, have decided not to try and solve it. But we believe that anonymity and etiquette are compatible.
Societies evolve slowly. Digital societies have emerged in the blink of an eye and we haven't yet adapted. I think we will, but it will take time. I hope I'm right because codes of conduct and moderation are not acceptable substitutes for etiquette.
____________
Paul Murphy's software career has primarily focused on financial services and voice. On Wall Street he worked on a broad range of front and back-office systems. He then became obsessed with the human voice as interface, building tools and applications that interacted with users over telephones. This obsession culminated in the founding of Clarify, which developed cutting edge speech recognition and language processing software for conversations. With Credmark, Paul is re-entering the finance space because he firmly believes that crypto is the foundation of the next global financial system. And more recently with virtual social events platform, Toucan. Special thanks to my friend Richard Newton who's editing made my messy thoughts coherent.
This article does not constitute legal advice.
The opinions expressed in the column above represent the author's own.
Start managing your legal needs with Zegal today
READ MORE: Virtually being a wallflower
Like what you just read?
---
Subscribe to our newsletter and be the first to hear of the latest Zegal happenings, tips and insights!