Join more than 20,000 users who close deals faster with Zegal

Deals signed 20% faster
Zegal users all have one thing in common, they get deals signed quickly. When your organisation sends a prospect a professionally created legal agreement that is error-free, you quickly build trust. So much so, that Zegal users report closing contracts as much as 20% faster.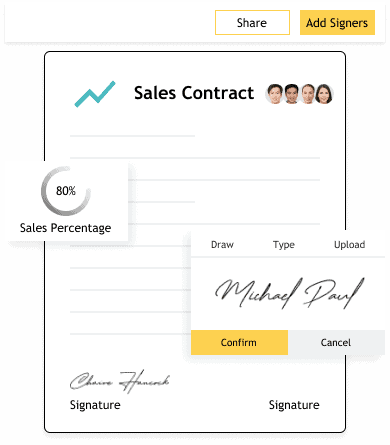 No more email
"I'll send you the contract"…you email the Word document over and wait. Nothing happens and no-one signs. Sound familiar? When you create a contract on Zegal, the key people work together in one place alongside the latest version. Your contract is accessible to anyone with a secure link, and there is a version history showing every comment and when and how your deal was signed.
You'll know the instant your contract is opened
You'll know as soon as your prospect views, or comments on your contract with instant notifications, so you'll see very quickly how close you are to getting it signed. No more wondering if they received your email, or chasing to get a revised version sent to you. You control the process and the right people are all in one place.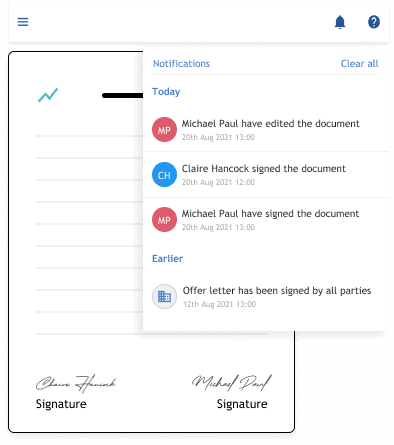 Personalised contracts in your org style
Every business is unique just as every legal agreement is. Your contract can be styled anyway you need to reflect your organisation policies. If you need the sending domain of your e-Signing invite to be personalized, you can even do that.
Connect Zegal to your CRM
Connecting Zegal to your CRM (Salesforce, Zoho, Hubspot etc) using a service like Zapier is very easy and can be done with a few clicks. You can pull contact information straight from your CRM client and prospect records into your sales contracts. You can also store the signed agreements against the contact record in your CRM once the deal is done.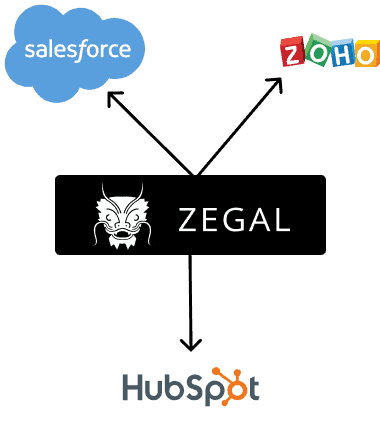 Saved in your cloud drive
When all your contracts are digital, they don't need printing. That's not just good news for the environment, it also means no clunky files in your office and more space for you. All Zegal contracts are automatically sent to your preferred cloud drive, and we'll send you notifications on key dates from your most important contracts.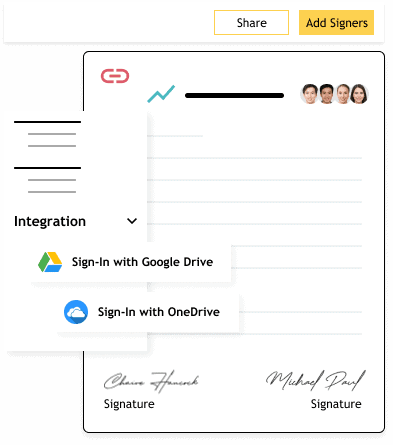 Other features you'll love