Pros and Cons of Starting a Law Firm for Entrepreneurs and Business Owners
By Guest Post, Updated: 2023-06-26 (published on 2023-05-26)
From Associate to Entrepreneur: A Roadmap for Starting Your Own Law Firm
At some point in your life as a lawyer, you may have asked yourself, "Should I start my own law firm?"
At first glance, working for yourself seems like a great option because of all the perks that come along with it. However, there are always advantages and disadvantages; owning a business is the flip side of the coin.
You've probably talked to a few lawyers you know for advice or read a slew of articles with competing points of view.
Either way establishing a legal practice is a momentous occasion. However, knowing where to start out can be daunting because law schools focus on making — lawyers, not entrepreneurs.
Good news: this guide will cover the essentials of setting up a law firm from scratch. But first, let's deal with the obvious.
Is Opening Up A Law Firm A Good Idea For You?
You may take great pleasure in your legal work, but are you prepared for the pressures of operating a company?
A skilled lawyer isn't necessarily a good company leader because the two professions require such different sets of skills. And lest you think otherwise, managing a legal firm's business aspects don't disappear once you're up and running; rather, they merely adapt.
When running a law firm, it's important to remember that you're responsible for more than just practising law.
If it doesn't sound like fun, maybe you might look into working for someone else's company. It's not everyone's cup of tea to run a company.
Advantages of Starting Your Own Law Firm
It's not always a bed of roses, but going it alone professionally usually pays off in the end.  In fact, 8 out of 10 sole proprietors think very highly of their businesses. Owners of law firms stand to gain significantly more than they risk, and some may even find the extra effort required to be invigorating.
1) The Joy of complete flexibility and control:

You get to call the shots when you're the boss. As a sole proprietor, you have more leeway and independence than you would have working for a larger firm as an associate.
More independence, however, does not automatically translate into fewer hours put in at work. On the flip side, you'd be putting in more time and effort than ever before. The upside is that you get to reap the rewards of your efforts right away.
2. Accept challenging tasks:
You can accept any customer at first, but as you gain experience, you can choose to focus on more exciting assignments. You have the freedom to pick and select the cases you accept and the areas of law in which you specialise.
3. The initial investment is not as expensive as you think:
While it still isn't cheap, starting a law firm is much more affordable now than it was 20 years ago. How is this even possible? In a word, technology!
With the proliferation of cloud-based services, the price of opening a law practice has decreased. The initial investment needed to launch a home-based practice can be as low as $3000.
Most attorneys who venture out on their own do so to escape the ruthless politics and moral ambiguity of larger companies.
ALSO READ: Is it time to embrace legal AI? Only if we use it intelligently.
Disadvantages of Starting Your Own Law Firm
It's not all sunshine and roses when it comes to opening your own law practice. Let's consider the downsides of starting your own law business before you dive in headfirst.
1. You risk never having the opportunity to work for a large company again:
Larger law firms may have a bad impression of solo practitioners for many reasons. There is a "look before you leap" mentality in the business world, and quitting a stable job to start your own company is typically frowned upon.
If you're considering leaving public practice for private practice, you should try to build up as much confidence as possible before making the move.
Furthermore, the larger company structure is not geared toward recognizing individual efforts. Even if you're one of the rare solo practitioners who eventually makes it back into the fold, your prior solo work will be largely disregarded as you climb the ranks of the law firm.
2. You will have to do all the legwork yourself:
When you go out on your own, you're responsible for everything from finding customers to managing payroll to securing a physical location for your company.
Unfortunately, not many attorneys have the kind of entrepreneurial spirit that may propel their practice to new heights. Keep an eye on overhead costs until the company's cash flow can keep up with the expansion.
3. Lack of social support and guidance:
Losing the sense of community that comes from working in a larger firm is a key deterrent to solo practice for lawyers.
Your network of friends, family, and associates can be an invaluable resource. If you want to start a smaller company, you may need to build a new network of contacts and find a mentor.
Factors to Consider Before Starting a Law Firm
Beginning a law firm from scratch is no minor feat, and lots of careful consideration should be given to the decision beforehand. Here are a few top things to think about before moving forward.
Size of Organization and Employment Prospects.
A law firm's culture and the opportunities available to employees are both influenced by its size. Eighty-one percent of the total revenue generated by the legal services industry in the United States is obtained by the top 200 law firms.

On the other hand, more than 60% of associates report working more than 50 hours per week. Boutique and regional enterprises may offer a more personable workplace, specialized knowledge, and a more flexible schedule. 
Think about what you're looking for in a legal profession and what size firm would be a good fit for you.
Identify Your Primary Area of Practice
There is rapid expansion in some subspecialties. The market for protecting personal information is projected to be worth $158.2 billion by 2027, and the number of patent applications has grown by 10.2 percent over the past several years.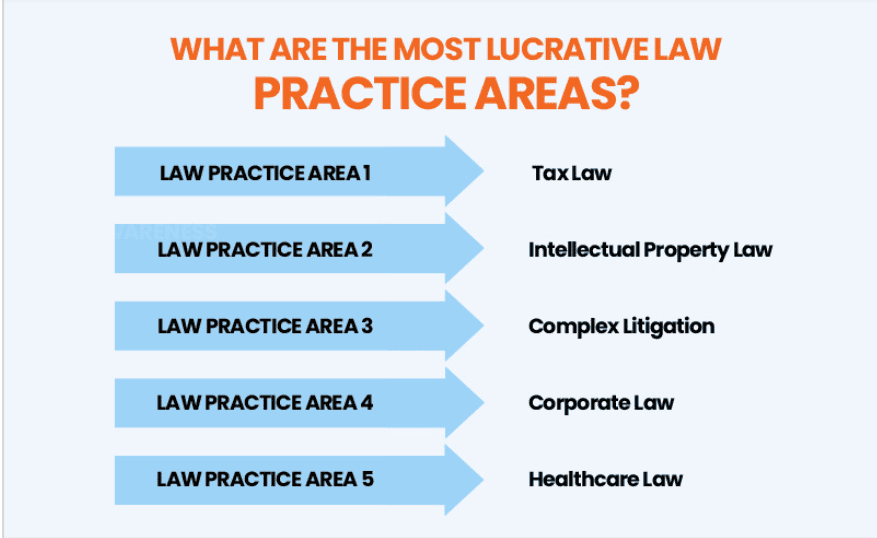 Finding a law firm with a thriving practice group in your area of expertise is vital for your professional growth and future employment chances. Learn about the history and successes of each firm in your desired field of law before making a final decision.
Don't Forget to Get Your Necessary Insurance!
Insurance is essential for any company. However, your firm's insurance requirements will differ significantly depending on specifics such as the type of business you run, the number of employees you have, the services you offer, and so on.
We've rounded up some standard forms of insurance to help you get started on the right foot.
General liability insurance is the most fundamental form of protection, as it addresses most claims that may arise out of regular business activities.
Insurance for your law office's physical location and possessions like computers and office furniture is called property insurance.

As a lawyer, it is crucial that you carry professional liability insurance, also known as legal malpractice insurance. This policy will cover claims of negligence or malpractice against an employee of your company.

Many companies today need cyber liability insurance because they have been compromised by hackers. And you have a lot of sensitive client data because you're a law business. Coverage for social engineering attacks is included in this policy's expansive cyber liability protection.
Benefits and Compensation in the Legal Profession.
When deciding on a law firm, pay is still a major consideration. Large legal firms pay their first-year associates a median salary of $190,000.
However, smaller firms may provide more competitive pay based on the strength of their specialty, practice area or regional market. To get a full picture of the company's pay system, it's important to look at more than just the wage itself.
The American Bar Association found that retention and happiness levels were significantly greater in companies that actively promoted diversity and inclusion.
Where You Live Plays a Pivotal Role.
In recent years, a growing number of law firms have begun to allow remote employment. A company's location still matters greatly in terms of your future prospects.
While practising law in a large city means working with high-profile clients, smaller cities may provide a more manageable cost of living and a more flexible work schedule. You should evaluate a law firm's location based on how convenient it is for you and how well it fits in with your long-term plans.
Company Set Up And Finances
Before venturing out on your own, be sure you have enough money saved up to get started or that you have found reliable business partners who are willing to do the same.

Whether a business is run as a sole proprietorship, a partnership, a professional corporation, or any other legal entity, the firm's legal structure is extremely important.

The key to a smooth first year of business and a successful launch of your law company is careful cost analysis before you open your doors.
TIP: When choosing a business structure for your law practice, liability prevention, and tax efficiency should be your top priorities.
Risks and Challenges of Starting Your Own Law Firm
Many startups fail because their founders make mistakes at the outset. After figuring out where to set up your law firm and what demographic to target with your marketing, there are still further obstacles to overcome. Some people just give up when things get too tough for them. 
Let's examine a few of these difficulties.
Surviving the lean period with limited cash flow.
Establishing a legal practice is an expensive and time-consuming endeavour. It could be a while before your new law firm begins to turn a profit. You should have a reliable financial strategy in place to ensure that you can keep up with your monthly expenses during this time.
To do so, you may need to come up with innovative ways to bring in money, manage your finances wisely, and cut costs. For instance, take on pro bono or reduced-rate services to establish credibility and draw customers.
Navigating legal and regulatory requirements can be daunting.
Beginning a law firm is not for the faint of heart, as it comes with a long list of legal and regulatory requirements. It's like a game of chess, and you need to know the rules to win.
However, the rules can be confusing and may vary from one jurisdiction to the next. To be sure you're not breaking any rules, it's important to consult with experienced professionals.
Think of them as your legal knights and accounting rooks, guiding you through the game and helping you avoid costly mistakes. Legal and accounting software allows you to keep track of compliance processes and streamline operations, saving you time and stress. 
By doing so, you can take the first step towards building a strong foundation for your law firm and stay ahead of the competition.
ALSO READ: Streamlining legal processes for better decision making
Finding and retaining top talent in a new law firm.
New legal firms, especially those with few financial resources, often struggle to attract and keep talented attorneys. To get beyond this obstacle, you'll need an engaging employer brand that can compete for top talent.
Creating a welcoming workplace environment and offering chances for career advancement are just a few ways that businesses can attract and retain talented employees. In order to keep expenses down, you may need to get creative with your strategy to hire employees, such as by using freelancers or outsourcing.
ALSO READ: 3 Essential Ways Your Organization Can Support Culture of Health
Building a client base in a crowded legal market.
Getting clients is a major obstacle for newly established law practices. It might be challenging to distinguish oneself in a crowded legal services market and get new business.
To get beyond this obstacle, you need to define your value proposition and narrow your marketing to your ideal customers.
Use your contacts to your advantage, go to relevant conferences, and publish content that demonstrates your mastery of your field. You may need to get innovative in your strategy, such as by providing free consultations or teaming up with other experts.
Marketing your law firm can feel like navigating a maze.
When you first open your legal firm, marketing is crucial to getting the word out and drawing in new clients. But advertising is difficult, especially if you have few resources to work with.
A multi-pronged marketing plan that makes use of platforms like social media, email marketing, and content marketing will be necessary to overcome this obstacle.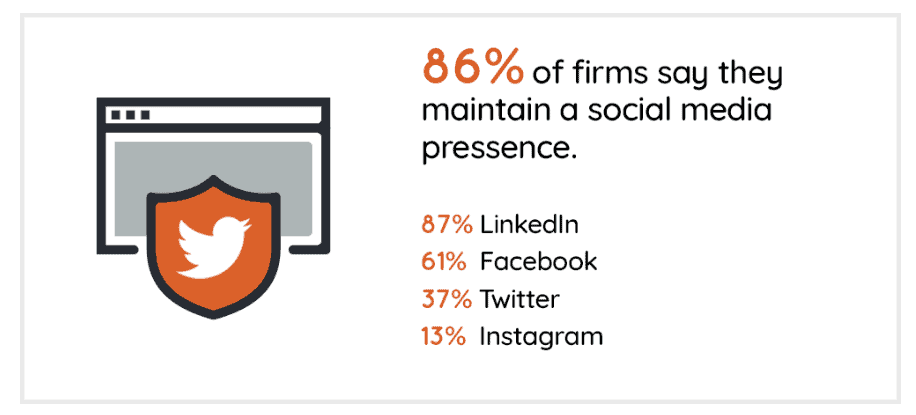 Image Source
You might also hire a marketing firm or put money into paid advertisements to help you develop and launch a successful marketing strategy.
Ready To Launch Your Legal Firm?
Make use of your acquired expertise by laying the groundwork for starting your legal practice or your law firm. And remember that you aren't alone if/when that time comes. Zegal can be a valuable resource to help you launch and grow your legal firm with thousands of professional templates. You can leverage their platform to access a wide range of legal documents and contracts, saving you time and effort in creating them from scratch. With Zegal.com, you can streamline your processes and focus on building your business or law firm effectively.
Author's Bio:
Charu is an outreach specialist with over 4 years of experience in digital marketing. Her expertise lies in developing and executing outreach campaigns that drive engagement and build brand awareness. When she's not brainstorming outreach ideas, you can find Charu exploring the outdoors or practicing yoga.

Tags:
Like what you just read?
---
Subscribe to our newsletter and be the first to hear of the latest Zegal happenings, tips and insights!