3 Essential Ways Your Organization Can Support Culture of Health
By Guest Post, Updated: 2023-06-26 (published on 2023-01-27)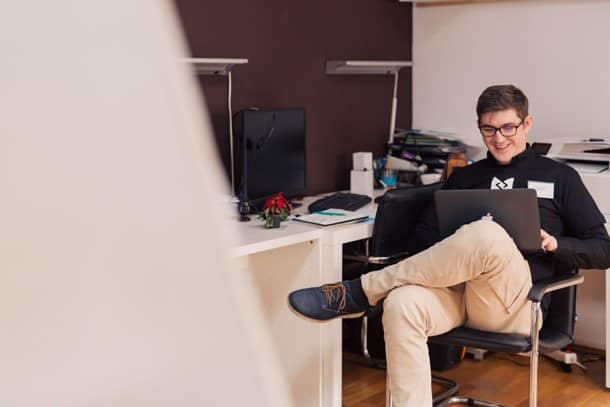 There's no denying that workplace stress is at an all-time high. In fact, about 25% of Americans say their job is the number one stressor in their lives. Workplace stress often creates toxic environments. It can contribute to a lack of motivation, low productivity, reduced employee loyalty, and an overall workplace atmosphere that can cause your business and culture of health to struggle.
As a result, it's essential for business leaders to want to help their employees be happier and more productive. It's about more than just building a successful business. Rather, it's about caring for your employees on a personal level, so you know they're happy and healthy even outside of the office.
In order to do that, your organization has to maintain a culture of health.
Let's take a look at some of the benefits that come with establishing that kind of company culture, and how your business can support it.
1. Focus On Your Employees as Whole Beings
If you truly want to support a culture of health, start by running an "audit" on your business to determine how your current work environment is impacting your employees. Talk to your workers and get as much feedback as possible. When they know you truly care, they're more likely to be more productive and stay loyal to your business. When you take the time to implement their feedback into your company culture, you'll create an even more positive and uplifting environment.
Your ultimate goal should be to see your employees as more than just "workers." Rather, view them as whole beings with lives outside of the office. You can prioritize their well-being in and out of work by:
Providing a safe workspace
Encouraging open communication
Offering your help and support
Building a culture of trust
Recognizing successes and accomplishments
Encouraging career growth
Employees who feel seen, heard, understood, and valued, are less likely to be overly stressed by their jobs. Creating a culture of appreciation and wellness will not only improve your business, but it will help to prevent burnout in your workers.
2. Offer Preventative Care Services
Providing preventative care services to your employees is a great way to foster a culture of health in your organization. When you strive to keep your employees happy and healthy, they're more likely to be productive and take fewer sick days. Preventative health practices can encourage a healthier lifestyle for your employees in and out of the office, and often come with lasting benefits like:
Lower blood pressure
Improved weight management
Increased independence with age
Greater life expectancy
What you decide to provide is ultimately up to you. However, some of the best preventative care services include vaccinations, physical health screenings, and mental wellness checks. These practices go far beyond the "basic benefits" your business might already offer to your employees.
Consider working with a local health network and mental health professionals in your area to establish a relationship. When you're with a network or group of professionals you trust, it's easy to encourage your employees to get the physical and mental attention they need. When they know they have the support of your organization, they're likely to take more time to prioritize their needs and take care of themselves before a health issue arises.
3. Encourage Self-Care
Speaking of employees taking care of themselves, encouraging your organization to take part in self-care activities is one of the best things you can do to boost morale and foster healthier choices.
Self-care activities are important for everyone. They don't need to be lavish or expensive. Encouraging your employees to practice self-care each day will help them create healthy habits that will last a lifetime. Some of those easy, helpful, healthy habits might include things like:
Regular exercise
Eating healthy meals
Hydration
Socialization
Mindfulness
Of course, the best thing you can do as an organization is to ensure your employees have enough time to take care of themselves. It can often be difficult for people to find a healthy work-life balance when they're feeling pressure from their employer. Encourage your employees to take breaks throughout the day. Consider flexible scheduling options or remote work for certain people. Offer more paid time-off to allow your workers to rest and recharge. By giving your employees the time they need to practice self-care each day, they'll be more rejuvenated, inspired, and eager to work.
A workplace environment that doesn't support a culture of health can quickly turn toxic. You'll lose good employees. Productivity will suffer. You might even have a hard time attracting new hires. If you're concerned that your current environment doesn't focus on employee wellness as much as it should, consider running an audit and asking your employees how they feel. Then, implement some of these ideas. The happier and healthier your team is, the more eager everyone will be to make your organization as successful as possible.
You may also like:
Tags:
Like what you just read?
---
Subscribe to our newsletter and be the first to hear of the latest Zegal happenings, tips and insights!