5 Australian Startups that Expanded Internationally – How they did it
By Doris Lam, Updated: 2023-02-06 (published on 2019-09-12)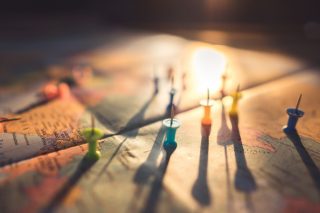 Expanding a business to another country is no small feat. According to James Abela, portfolio manager of Fidelity Future Leaders Fund, only one in five Australian companies that expand overseas are able to successfully sustain themselves. For inspiration and to gain insight, here's five Australian startups that were able to move into an international scale.
One of the biggest graphic-design websites online. Canva is the go-to site for non-designers and businesses to create web graphics, produce social media content, print advertisements and more. Their success is all thanks to their easy-t- use website that allows anyone to create quality designs. Small businesses, startups and individuals that don't have budget to hire a graphic designer are able to make use of Canva to market and promote their own brand.
With offices in Sydney, Manila and Beijing, Canva was founded in 2012. It managed to gain more than 750,000 users in its first year alone. By 2017, they had 294,000 paying customers using their premium service. Fast forward to May 2019, Canva is now valued at USD $2.5 billion and continues to raise funds; including over USD $70 million year-to-date.
Winning the Microsoft Imagine Cup with the first CliniCloud stethoscope prototype in 2012. The company has grown tenfold since the beginning, with two offices located in Melbourne and San Francisco. Aiming to make healthcare more accessible and affordable. CliniCloud produces modern medical devices that anyone can use at home or in the office. Their digital stethoscope can even record high fidelity audio to monitor cough, wheeze, heart or respiratory concerns. In 2015, the Australian start-up received USD $5 million in funding by Tencent as well as other Chinese investors. This helped the company speed up production and launch their first shipment of products and go global.
This Melbourne-born financial tech company was founded in 2015. It has now expanded their operations to the United States, United Kingdom, and New Zealand. Afterpay allows businesses to offer customers to "buy now and pay later" without upfront fees or interest. Instead, they charge customers when they are late to make the instalment minimum. Afterpay's quick success is attributed to merging with Touchcorp in June 2017, forming Afterpay Touch Group. Since then, the company has been a leader in the "buy now pay later" industry. As of June 2019, Afterpay has revenue of AU$251.6 million with 4.6 million users worldwide.
A digital platform for independent business consultants and prospective clients, Expert360 connects freelancers with companies. Clients range from small to medium-sized businesses such as Woolworths, Telstra and other firms. Established in 2013, the company raised AUD$1 million from investors in their first round of funding. In 2015, they raised over AUD$4.1 million from Australian angel investors, Russian investment fund Frontier Ventures and Australian technology fund Rampersand. In 2016, the company opened an office in New York City to expand its platform.
With offices in Sydney, Singapore, Hong Kong, California and London, Shootsta provides video production services with honest pricing. Officially launched in 2015, Shootsta was able to secure AUD$1 million investment from AdCorp a year after its launch and signed on 46 clients. In 2018, the company expanded globally and completed 10,000 projects. Shootsta's vision of opening three international offices in under six months was a challenge— and risk. They skilfully navigated this ambitious plan by adapting to each new city, learning the different markets and tailoring their products to cater to the local market.
This article does not constitute legal advice.
The opinions expressed in the column above represent the author's own.

Like what you just read?
---
Subscribe to our newsletter and be the first to hear of the latest Zegal happenings, tips and insights!