6 things you can do right now to improve workplace productivity
By Alex Tanglao, Updated: 2023-11-16 (published on 2017-07-26)
Defined simply, productivity is the amount of value produced divided by the amount of resources required to do so. Technological advancements have improved workplace productivity by leaps and bounds, but sometimes our level of productivity boils down to our individual habits and office culture. According to a research project of 200 knowledge workers in four organisations, boosting productivity requires managers and employees to reduce the five barriers that constrain interactions: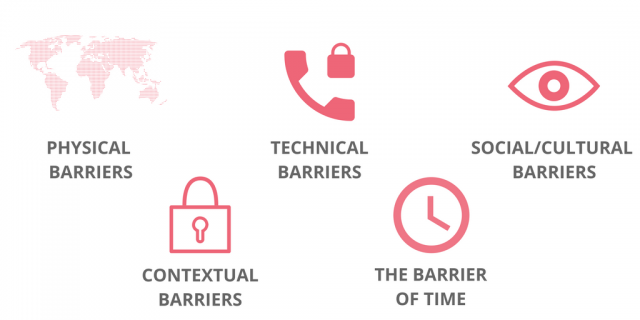 Physical barriers. Geographic distance and difference in time zones both hinder productivity.
Technical barriers. The lack of effective tools for collaboration is an example of a technical barrier that limits productivity.
Social or cultural barriers. Rigid hierarchy or ineffective incentives means that employees are not engaged.
Contextual barriers. This refers to obstacles that prevent employees from sharing and translating knowledge obtained from colleagues in different fields, departments or divisions.
The barrier of time. The perceived lack of time may prevent valuable interactions from taking place, thereby hindering productivity.
Source: McKinsey Quarterly
By taking steps to reduce these barriers, your productivity-improvement efforts will be effective in increasing the efficiency of your workers. Here, we give you five tips for how to go about improving productivity in the workplace:
1. Take the lead in organising work processes
Perpetually feeling like you're out of time? Our CEO recently wrote about how everyone is always 'swamped', 'stressed', and 'under a stack of pressure'. Given that productivity is about producing more value with less resources, the natural thing to do is to streamline work processes for your team.
In the office, take the lead in driving more efficient and streamlined work processes. The first step is to set goals for your team while making sure that this corresponds to your team's capacity to execute them. Next, meet your team members one-on-one to communicate the priorities and expectations for their individual roles. Be explicit about how much time to want them to devote to tasks that crop up unexpectedly, whether this is a client pitch meeting or internal brainstorming meeting. Spending a few minutes jotting down ideas or an hour coming up with a comprehensive mind map makes a huge difference in the quality of the work, and setting clear expectations will help your employees allocate their time more wisely.
Zegal's founding team of nine has a weekly meeting on Monday mornings that we call S.I.T. Everyone turns off their phone for anywhere between 90 minutes to 2 hours and looks at their area of focus and determine what we need from our team to Survive, Improve and Transform. This mechanism forces the team to set goals according to three horizons – the hyper short-term, and medium- and longer-term goals.
Think about what you want your team to achieve, and organise work processes to align with that.
2. Organise better meetings
It is no secret that many employees feel they spend too much time in meetings. If it is possible to do away with the meeting, ask each team member to circulate a report of what he or she has accomplished the previous week and priorities for the week ahead. This avoids having to physically gather everyone, but ensures that everyone is aligned and kept on track.
And where you cannot completely eliminate meetings, you can make those that remain on your calendar more effective. Develop a process for running meetings, including the pre-meeting preparation of sending out an agenda, the decision-making process during meetings, and the post-meeting habit of following up with next steps.
This nifty checklist from Running Meetings, a part of the Harvard Business Review 20-Minute Manager Series, will help you ensure you cover all your bases and make your meetings more productive.
Source: Harvard Business Review
3. Develop a positive work culture
Sometimes, it may be your office culture that is enacting social and cultural barriers that impedes productivity. According to a Harvard Business Review article, a cut-throat office environment may be harmful to productivity over time, while a positive environment will boost employee effectiveness and your company's bottom line. This is because high-pressure environments tend to come at the cost of workers' health, and has been linked to health problems such as metabolic syndrome and cardiovascular disease. More crucially, it causes employees to become disengaged, which leads to more costs in having to re-hire and onboard new members.
The first step is to build a workplace environment that allows employees to feel a strong sense of meaning. According to this study, one of the conditions that makes peak performance possible is what is termed meaning quotient, or MQ. This describes the peak-performance experience as involving high stakes, excitement, a challenge, and something that the individual feels matters, will make a difference, and hasn't done before.
To create meaning in the workplace, build narratives that highlight your company's ability to make an impact on society, the customer, the working team and themselves. Ensure that employees have the opportunity to be a part of building this narrative so that they will take ownership over the work and be more motivated, and therefore more productive.
Here are some tips for building a positive work culture:
Foster social connections. Positive social connections bring many benefits, including less sick leave, greater mental acuity and better job performance.
Show empathy. Leaders who demonstrate compassion towards employees build resilience in challenging times.
Go out of your way to help. When you make the effort to help your employees, they tend to pay it forward by cooperating with their colleagues more.
Encourage people to talk to you. Helping your employees feel safe with you builds a culture of trust which leads to better learning and performance outcomes.
Source: Harvard Business Review
4. Encourage your employees to take breaks & relax
Many companies proclaim that they work hard, play hard. But even as many employees work hard, it is important for them to take regular breaks throughout the work day as there is only so much the brain can do before it plateaus and becomes less productive. In contrast, predictable time off improves productivity and morale.
Thus, be deliberate about scheduling downtime. During this time, encourage your employees to be active by engaging in stretching, light exercise and even simple yoga moves. This will help your team relax and return to their work with greater focus and clarity of mind. This is known as goal reactivation, whereby a brief intermission while working on a task allows you to think globally of what you're trying to achieve and stay mindful to your objectives, which makes for better performance overall.
5. Help your team members know each other better
Social/cultural and contextual barriers can prevent your employees from sharing knowledge with each other and approaching each other for information, ideas and resources. This can be a hindrance to productivity. Internal knowledge sharing and seamless collaboration can prevent time wasted on doing research online, making the same mistakes over and over again, and communication breakdowns. Studies have shown that companies can generate savings by facilitating the transfer of advice and information between colleagues.
In order to break down these barriers, have a network perspective and take active steps to encourage your employees to interact and learn from one another. Here are some activities that facilitate team bonding that you can do to help your team members get to know each other better:
Take a field trip. Have an annual field day where you get together offiste with food, silly games and prizes.
Get together to give back. Have volunteer outings with local non-profit organisations. Allow your employees to take ownership of the process as this will give them the opportunity to work together in a different context and learn about each other.
Professional development. Send your team for a professional development activity, or invite someone from another company to share their advice and insights.
Share your strengths. Use tools such as Strengths Finder and find fun ways to share each person's results, for instance by having everyone suggest a celebrity or famous character that best represents them.
Show and tell. At your monthly meeting, set aside 10 minutes at the start for people to share about an item that they have brought that represents themselves.
Source: The Muse
Now that you've broken the ice, fruitful collaboration will come a lot easier for your team members.
6. Leverage technology & software
Without a doubt, a key way of raising output while minimizing time and resources expanded is to work smart by leveraging technology & software. Opening a file and manually flipping through tabs to search out the document you are looking for is not the most optimal use of your time. Placing your documents in the cloud where you can easily search for them will save you time. For notetaking during meetings, you can use Evernote to file your meeting notes according to the projects or topics they relate to. If you are collaborating with other team members, working on Google Drive will allow you to see each other's updates real time.
Related reading: Our CEO's favourite productivity tools
At the organisational level, accelerating the digitisation of your business processes is the way to go.
If you're looking for a way to draft legal documents more efficiently, Zegal's web app does just that. As a Zegal subscriber, you get access to our document library where you can select documents to customise to your specific needs using our easy-to-navigate Q&A interface. No more manually seeking out the highlighted portions that you have to edit and then going through the document over and over again to make sure you didn't miss anything! Organising your legal documents in folders in the cloud also allows you to easily access your legal documents when you need them.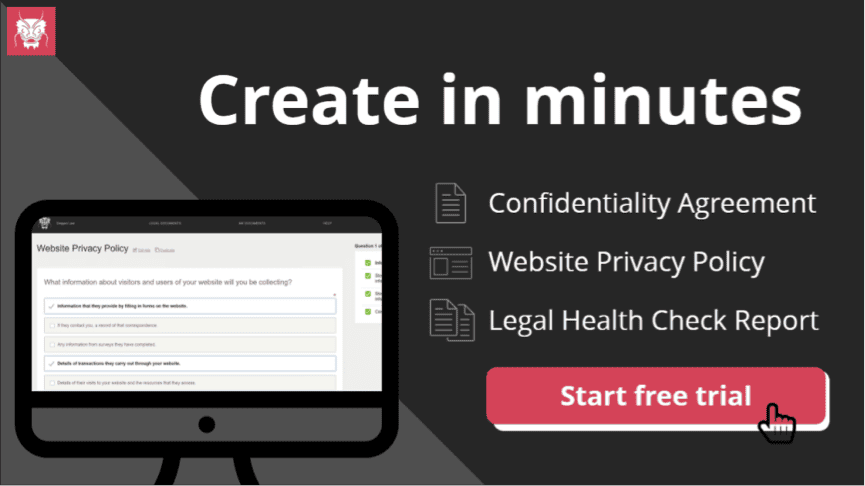 At the end of the day, productivity is not just about stretching your employees thin by making them do more with less. Rather, it is about breaking down the barriers that hinder efficiency and effectiveness, and facilitating the interactions that drive better outcomes.
What tips do you have for improving productivity in the workplace?
Let us know in the comments below!
Tags:
Like what you just read?
---
Subscribe to our newsletter and be the first to hear of the latest Zegal happenings, tips and insights!