7 Effective Ways to Increase Your Customer Retention Rate
By Guest Post, Updated: 2023-09-23 (published on 2022-08-22)
Introduction
Most companies place a higher priority on attracting new clients than on retaining their existing customers. But, did you know that up to 65% of your revenue might come from repeat customers?
Advertising and other costs are necessary to persuade new customers to test your services. While established clients have already purchased from you, which makes it more likely that they will buy from you again.
Getting new customers is great, but it isn't always as cost-effective or valuable in terms of growing your business. This is due to the enormous resources required for locating, qualifying, and nurturing prospects in order to (ideally) turn them into paying customers.
Businesses lose clients for a variety of reasons, but the reality is that most companies do not put much effort into retaining them. Most businesses today do not know how to increase customer retention rates. In this post, we'll discuss why customer retention is so vital and why every business should begin working on it.
What exactly is Customer Retention?
Customer retention refers to what strategies businesses apply to keep customers from leaving or moving to a competitor. Strategically, the key goal is to keep clients coming back and buying your items on a regular basis.
Customer retention may indicate or forecast customer happiness, repurchase behavior, customer involvement, and emotional links to a brand, in addition to recognizing the number of loyal customers.
While most customer relationships begin with a first encounter, customer retention numbers are based on a customer's first transaction and encompass all future interactions.
After measuring customer retention, marketers may utilize the feedback to undertake data analysis on customer experience and customer success components. For example, if a decrease in customer retention is detected, a business may utilize this information to assist in discovering the underlying reason and changing its product offers.
Customer retention is crucial since obtaining new customers is far more expensive than maintaining current ones. Customers who have returned are also more inclined to participate in word-of-mouth marketing or become brand ambassadors.
Top 5 Benefits of Customer Retention
Now that you know that customer retention is critical, let's move on to the benefits it offers
Customer retention is six times more cost-effective than client acquisition. It often happens that after you've spent weeks or months nurturing a lead, they may decide to purchase from your competitor. Hence, acquiring new customers is a costly affair.
The sale does not always end just because a customer has placed an order. Not following up with clients to upsell or cross-sell additional items and services is a basic mistake made by marketers. These follow-up tactics can boost the value of the current sale in addition to improving customer retention.
When a customer continues to repurchase from you, they build a sense of loyalty toward your products and services. They further start recommending your business to their loved ones, friends, and acquaintances. Additionally, they might provide positive online ratings, which serve as online word-of-mouth advertising. You can further lower your cost of customer acquisition as a result of customer retention initiatives. Because of the way you've handled others, you'll attract more clients.
Customer retention helps firms create a robust customer communication network. They inform firms about what customers want, which helps them create appropriate policies.
Reducing customer churn is one of the best advantages. Whatever the reason, losing a customer is bad for any business. The number of customers who decide not to do business with you might decrease when you actively focus on client retention Strategies. This may also lead to fewer bad reviews, both offline and online.
Now that you know the benefits, let's dive directly into how you can increase your customer retention rate. Read on!
7 Strategies for Increasing Customer Retention Rate
It is obvious that you should avoid becoming complacent with your customers. You'll be able to better interact with consumers and keep them happy if you use retention methods. It is very important to have a proper customer retention strategy for small businesses as well.
Here are some helpful techniques and resources to help you achieve your client retention objectives.
1. Make use of CRM software
Customer relationship management (CRM) software helps you retain customers by tracking their behavior over time. It may inform you about their purchasing habits, product consumption, and when they quit purchasing from you. 
You may also monitor customer service encounters to learn about their issues. Such significant customer behavior characteristics may serve as warning signs that can be used to increase client retention.
Once you understand your consumers' purchase behaviors, you will be able to identify important points when they are no longer purchasing from you. You'll also be able to determine if you're on the proper course.
CRM helps with client retention in a variety of ways:
It enables personalization
It offers a consolidated database of client data.
It can save information such as purchase history, reviews, and returns.
It keeps track of consumer contacts with your support personnel.
It displays data in real-time.
You must utilize data to identify when clients are about to leave and connect with them to get them back. Clients who know you are more likely to convert than customers who have never heard of you.
2. Loyalty Programs
Customer loyalty should be recognized and rewarded. One of the most remarkable instances of customer retention enhancing client retention is through loyalty programs. Allowing consumers to earn incentives for their purchases might be an excellent customer retention strategy to keep them returning to your company.
According to one survey, 81% of customers believe that loyalty programs encourage them to spend more money with a company. For instance, for every 10 purchases that customer makes on your eCommerce store, they will receive a free item or 20 percent off. This will intrigue customers to want to continue making purchases so that they receive these special perks and even more
It should be highlighted that having a loyalty program alone is not enough to retain clients; it must be supplemented by other techniques to produce outcomes.
3. Distribute Customers' Feedback
A consumer will always trust the word of another customer above the brand itself. This is because another client has no prejudice towards the brand and will provide honest reviews. According to the experts, customer perceptions of your business might be favorably influenced by user reviews and testimonials, Indeed, feedback is one the biggest tip to increase customer loyalty..
In terms of retention, having your testimonial on the brand page or website may provide the consumer a sense of special treatment and inspire them to keep coming to your business while providing feedback at every step of the process.
4. Make use of Social Media
Reaching out to your clients through social media might be an excellent method. According to recent surveys, 64% of customers want companies to reach out to them through social media, which is the most readily accessible platform.
Interacting with consumers on social media may provide a degree of customization, giving the appearance that the company is concerned about them. Simply responding to your customer's feedback might be enough to entice them to return. A customized answer might help you keep clients loyal to your business.
5. Customize the buyer's journey
In order to show your consumers that you value them, you may personalize their experience with your website. As a result, they may feel more appreciated and less burdened by their jobs. Encourage your visitors, for example, to sign up through a smart form (for things like discounts, insider information, sales alerts, blog material, and so forth). Collect their name, find an email address, and birth dates, as well as any other information you believe, would help you enhance their experience.
6. Improve your customer service
The support system enables you to efficiently engage with your customers and give them the appropriate degree of assistance. The assistance system may be useful both before and after the sale. Customer complaints and inquiries may be handled via a live chat, a outsourced help desk, or through AI chatbots, whether they come in person, over the phone, or by email. A complaint or concern is often efficiently resolved, converting an angry consumer into a recurring customer. And this disregards client input, which may assist you in improving your product and entire buying experience.
7. Customize Interactions
When it comes to client retention, personalization is the key. This may range from knowing the person's first name to having their full purchasing history and utilizing that data to offer items or services that the buyer would be interested in. Experts feel that your sales professionals should have access to the customer's data in order to handle their difficulties as effectively as possible.
Some of this information may include:
Why do consumers buy a certain product?
History of customer service
Their level of satisfaction with the product
How long has the customer been purchasing from your company?
All of this information may help your sales team communicate with clients more effectively, and personalization can help them in keeping the customers happy.
Give your customer retention rate a boost!
Your brand's income and sales will be more stable if you can keep your existing customers. Even while a company's primary goal should be to acquire new consumers, it should not neglect the importance of client retention. Your customer's trust and loyalty will grow as you demonstrate your familiarity with his or her likes and dislikes, as well as their typical purchasing patterns.
Your product, brand, and service are already well-known to your customers. It is possible to improve revenue by focusing on client retention and enhancing the experience for this group rather than always looking for new consumers.
Author's bio:
Vineet Gupta is a SaaS marketing professional who helps businesses in improving their online presence and lead generation using his SEO & Marketing skills.
Author headshot: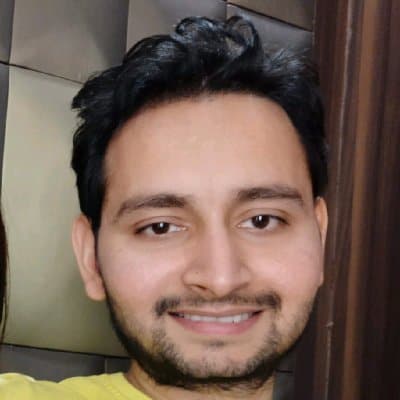 Like what you just read?
---
Subscribe to our newsletter and be the first to hear of the latest Zegal happenings, tips and insights!