Accelerators vs. Incubators: How Can They Help Your Startup?
By Joanne Hue, Updated: 2023-03-13 (published on 2022-12-06)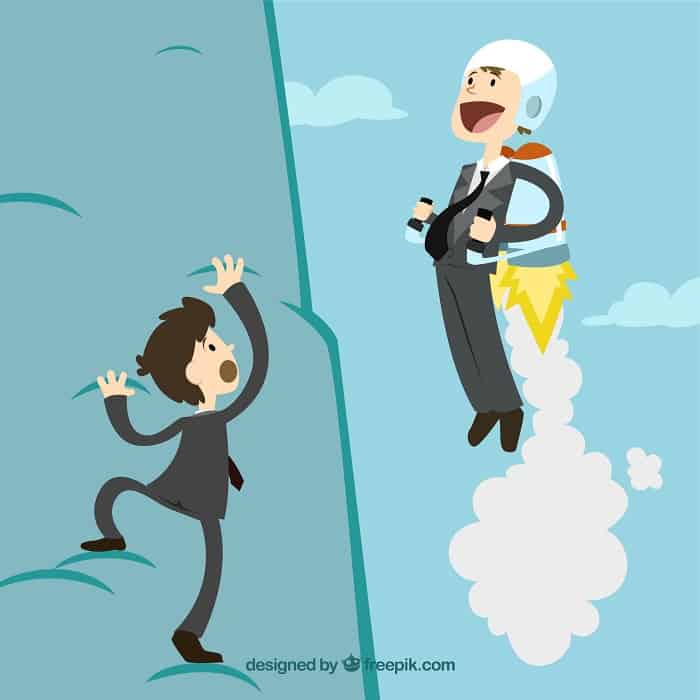 Building a startup is a challenging process for entrepreneurs because the early stages of a startup are the most crucial. Initial business development frequently requires a startup to interact with its community. If a business can locate acquainted mentors and advisors, and approach funding sources, it makes the developmental process much more efficient and increases the chances of its future success. There are many ways for you to develop these strategic alliances and improve your prospects of long-term success by enrolling in a startup incubator or a business accelerator program. Accelerators and Incubators have similar functions- in the sense, they assist budding businesses. However, they can be distinguished via their objectives and period of enrollment.
What is a Startup Accelerator?
Startup Accelerators are often also called seed accelerators. They help set up the initial processes that are required in setting up a startup. They are cohort-based programs that provide assistance and guidance to budding startup programs. If you are an individual who is in the initial process of building a startup and are confused about the next step you need to take in building your business, acquiring the assistance of an accelerator program could be incredibly helpful to you.
Accelerators have an educative value. Some accelerators may also provide financial assistance to help build up your business. Usually, the accelerator programs also tend to pitch events where you could secure sponsorships or investments from larger business firms. However, not all assistance is financial.
Accelerators familiarize a new startup with all the processes of business development. It helps complete years' worth of developmental work through trial and error in a very short period. Usually, accelerators are publicly or privately funded. Y Combinator, Techstars, 500 startups, Plug and Play, and Alchemist accelerator are some of the most popular business accelerators in the world. They are known for assisting a large number of startups and even providing heavy funding to some of the businesses. Since accelerators tend to be very specific by catering to a particular type of business, participating in an accelerator program could improve your business efficiency and introduce you to your business niche.
What is a Startup Incubator?
A cooperative initiative created to aid emerging firms in their success is called the Startup Incubator. Incubators assist entrepreneurs in resolving a number of the issues that are frequently connected to managing a company by offering work, initial capital, coaching, and training. It will assist you in growing your brand and preparing it for launch.
You may launch your company more quickly and successfully than you could if you did it alone by exchanging ideas and experiences with other incubator group members. Speaking with and learning from other business owners can provide you with the motivation you need to push each other and yourself toward the next degree of success.
Members of incubators have the opportunity to learn about and understand concepts from the firsthand accounts of successful mentors in their specialized fields. On the path to success, it's normal to make mistakes, but these mentors are there to help you steer clear of the same blunders you did when you were first starting.
Access to a network of prosperous company partners is among an incubator's biggest advantages. For many of them to join the firm, a significant financial investment is typically required. Another benefit is the exposure these networks offer, as most firms have small marketing and PR resourceZX ventures by ABInBev, P&G Ventures, SAPiO Ventures, Rise by Barclays, Wayra by Telefonica, and Digital Garage by Aviva are some of the best examples of corporate incubators.
What is the key difference between Incubators and Accelerators?
Accelerators and Incubators provide mentorship to emerging startups and have many similarities. However, there are key differences between them. Accelerators strive to coordinate amongst businesses and have a much more structured program than incubators. Incubators concentrate on fostering a collaborative environment. While incubators are frequently autonomous but may have affiliations to venture capital firms, funds, or colleges, accelerators are backed by an already-existing business.
Mentorship from established businesses is an essential component of the curriculum at Accelerators. Additionally, incumbents frequently invest a little amount of money in scale-ups or startups. These two factors make it difficult to get accepted into accelerator programs. Conversely, incubators place more of an emphasis on quantity and are less picky.
Accelerators work to grow and advance your company. The main goal of incubators is to promote innovation. The incubator might function as a backup for the accelerator, which is a little more challenging. Typically, accelerators last for a set number of months. The duration and openness of incubators are longer. At Accelerators, mentoring by the legacy company is a distinctive part of the program. Furthermore, the established firm will often buy a small equity stake in the startup or scale-up. These are two of the reasons why being accepted into an Accelerator program has a high threshold. On the other hand, Incubators focus on larger numbers and are less selective.
How to choose between Incubators and Accelerators?
The startup phase is a crucial period in the development of your business. If you are confused about joining an accelerator or an incubator you should select the option that is most beneficial to your startup.
From the initial phases to the development stage, incubators offer space and tools for a complete variety of enterprises. Early-stage startups with minimally viable products benefit most from accelerators.
Accelerators are known to have tough application procedures. The incubator can assist you in achieving your goals if you haven't yet fulfilled your accelerator requirements.
Since incubators also provide a facility for your startup, estimating how long the facility will be used should be vital to your decision. This is because relocating a business is often a tedious process.
An incubator is the best option if you're searching for something permanent that serves as a collaborative workspace for your entire team. Numerous incubators offer a range of space alternatives that can accommodate your expanding company's needs. Accelerator on the other hand allows you to be more hands-on and helps advance the developmental pace of your startup.
Like what you just read?
---
Subscribe to our newsletter and be the first to hear of the latest Zegal happenings, tips and insights!