The Convertible Note Trap: Round II Doesn't Happen
By Will Elton, Updated: 2023-01-18 (published on 2016-11-22)
Convertible Note legal traps: The second round of financing never happens

Trying to raise seed funding? In the previous article of our Convertible Note series, we outlined the basics of a Convertible Note Agreement. For many startups, a Convertible Note is probably the best way to raise funding.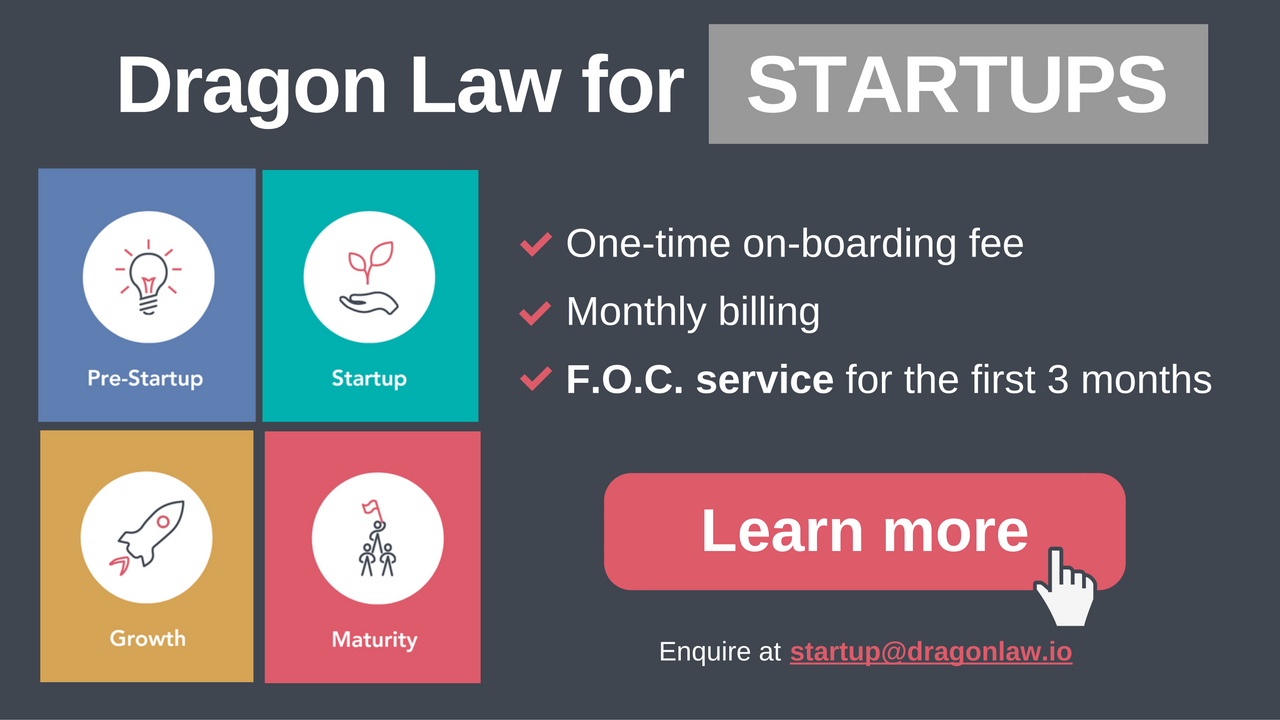 But there are risks associated with using a Convertible Note as well.
Tweet this
For example, what happens if your startup fails to secure the second round of funding? What if your idea doesn't take off, or if your business becomes self-sufficient before you need more funds?
No investors will want to have shares "locked" in a business without opportunity to cash out. Investors put their money precisely with the expectation of getting money out. If your startup does not go for a second round of financing, relationships might sour between you and your seed/angel investors. You might incur exorbitant legal fees that endanger the financial positioning of your business.
This is why it is crucial to include a clause that specifies what happens when the startup is unable to secure a subsequent round of financing – this would help mitigate any legal risks following such an occurrence.
Real-life example: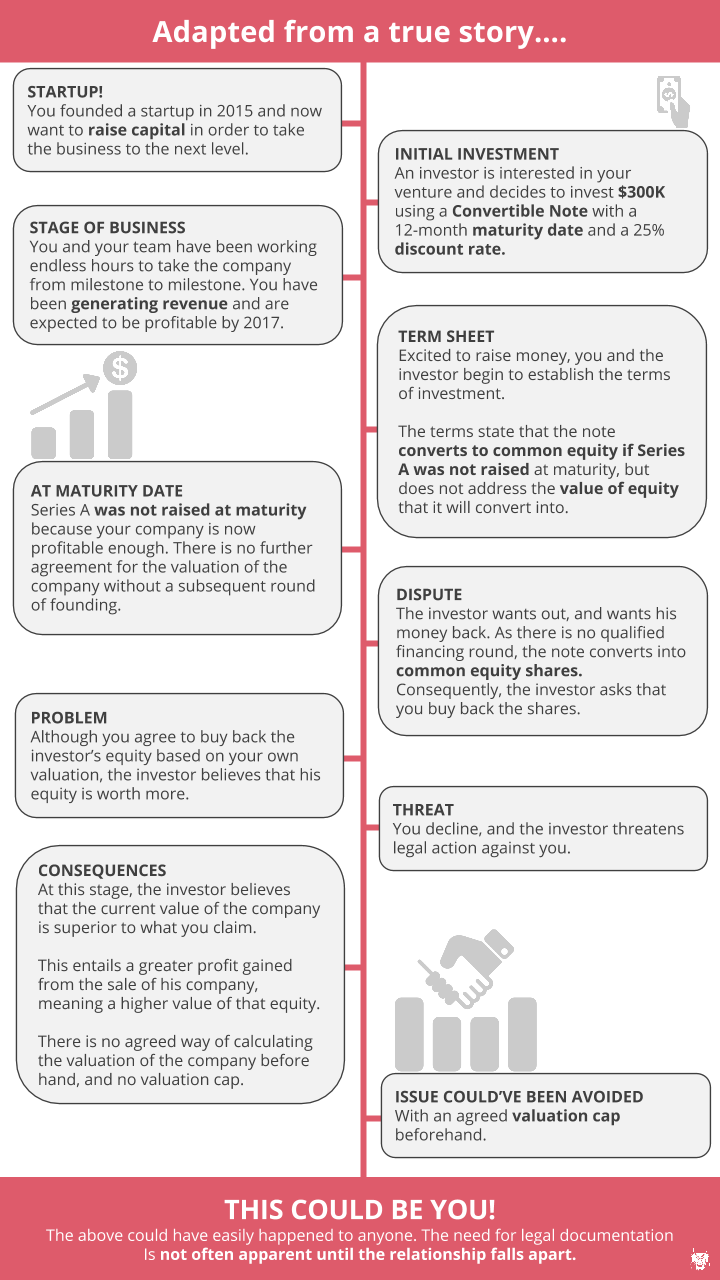 Download infographic as PDF here
Here's the thing about the law… you don't know what you don't know.
This is why standard templates you find online may not apply to you, and also why there is value in seeking out a professional lawyer who will invest large amounts of time analysing your business situation, assessing your risks, and providing recommendations. But, of course, this can come at a high cost.
With intuitive document builders such as Zegal, you answer a series of questions, and clauses to deal with such situations are automatically included: When there isn't a second round of financing, the note automatically converts to shares at a price decided when the agreement is signed. This ensures that you can operate your business with peace of mind, and gets the investors to stop worrying.
No minimum commitment, no credit card required.
The importance of the valuation cap
As a matter of fact, the valuation cap is not only important for calculating the share ownership at the next round of funding, but is also vital should the next round of financing never occur.
Learn more about the valuation cap
or
Start drafting Convertible Note Subscription Agreement now

Tags:
Like what you just read?
---
Subscribe to our newsletter and be the first to hear of the latest Zegal happenings, tips and insights!