Effective financial education in the workplace
By Guest Post, Updated: 2023-06-22 (published on 2022-10-10)
Developing a practical financial education in the workplace can improve the company's overall management. In this article, we will discuss how to implement financial education and how to develop strategies for financial education.
Always remember if you do not grow, then your competitors grow. It is essential to have effective financial education in the workplace, as all the employees will be more trained, skilled, and ready for challenges.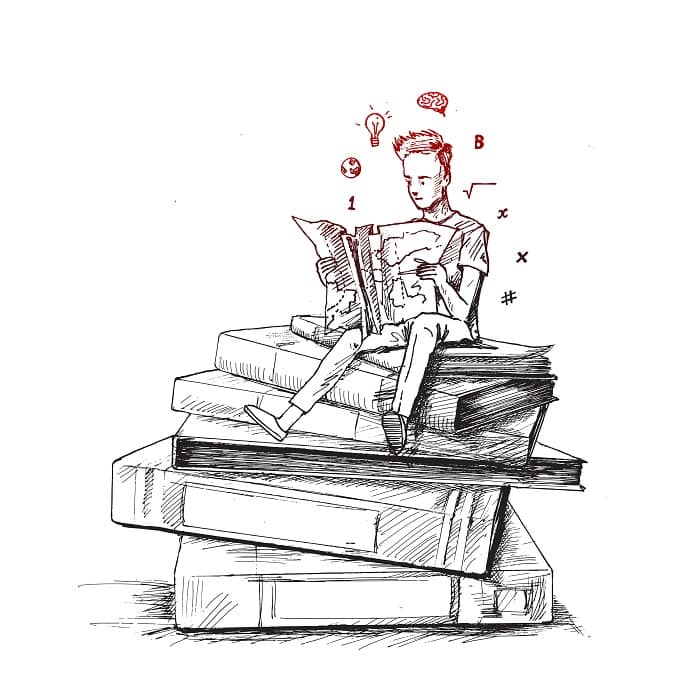 A comprehensive, up-to-date business plan; Way to Financial Education
A business plan is a document that acts like a map for your business. It shows your understanding of the market you're in, describes your business goals, and how you intend to achieve them. A business plan is like a living organism; you always need to enhance and update it. Thus it will show the overall structure and characteristics of your business. Generally, banks and investors will want to see your business plan before considering putting money into your business.
When pulling together your business plan, have you:
Kept it straightforward and avoided jargon and highly technical details?
• Shown that you've researched your industry and any risks and opportunities?
• Shown how you differentiate your business from your competitors and why your business is more successful?
• Provided details about how you will operate and market your business?
• Included projected financial statements?
Provide accurate, relevant, and timely information
To have effective financial education in your workplace, you need to work hard and provide all the necessary information to your employees. Below you can learn more about the information packages you need to present to your employees. However, it would help if you always focused on the management and evaluated each employee the information and sheets that will need.
A balance sheet
A balance sheet shows your company's financial health during a given period. It's a report that shows your company's assets (what it owns), its liabilities (what it owes), and the owner's/shareholder's equity (what's left after liabilities are subtracted from the assets).
A cash flow statement
If you are already operating a business, your cash flow statement will tell you the amount of cash that has been earned and spent during a specific period.
• For your startup costs, you'll want to list all of the assets and expenses (some of which will be one-time) that you have to get your business open and earn income. Try not to underestimate your start-up costs; you want to have cash available when your business opens.
• A projected cash flow statement lists your expected cash in and out for a future period (typically one year). If you are just starting up, you'll likely want to have two to three years of cash flow. If you have an existing business, look back to your previous financial records to anticipate future trends. Your numbers shouldn't be perfect, but they should be comprehensive and realistic. The idea is to collect enough information to anticipate and plan for any shortfalls.
Collateral Proposed
You will need to consider and document what assets (if any) you'd be willing to offer to secure a loan. This should be addressed even when looking for unsecured funding.
☐ Business ratios
☐ Break-even point
The break-even point tells you how much money you need to bring in to cover your fixed and variable expenses. It's where your costs equal your revenue, so there is no financial loss or gain. It's often used to figure out how much you need to sell at a given price to break even. Break-even is all of your fixed costs divided by the difference between the price per unit and the variable costs per unit.
Profit margin
Your profit margin is the amount of money your business earns after paying all of the expenses required to run your business. It is calculated by dividing your net income by your net sales.
Financial Management Certifications and Courses for Workplace
Providing employees with essential information is not enough to develop effective financial education. As your employees come from different backgrounds, some might need some professional courses or certifications.
It is always a great solution to give a chance to employees to develop financial and educational practices and learn what they do not know.
One of the most famous certifications is CFA ( chartered financial analyst), and this certification is quite specific. Thus the economic people of your team will enjoy it. It is beneficial to learn based on the best CFA prep courses and materials of 2022, as your employees will get up-to-date education and prepare to pass the exam.

Another excellent certification for your team is CPA, as they can become certified accountants and take your financial management to the next level. Your employees can use the best CPA review courses and materials to be prepared for the exam and pass it easily.
Other Valuable Certifications
As we have discussed, financial education is mandatory for all team members. However, the advanced certifications will work better for the financial people of your company.
Your team members can benefit from other certifications, especially the team leader. Legal regulations are essential for management and always need to be revised. To develop knowledge in law and learn the background, it is necessary to take the LSAT. LSAT is a famous exam, and having it means having an experience in law.
Not all your employees will need to take the LSAT exam, but they can still benefit from the best LSAT prep courses and materials. Finding useful study material to enhance and ease the learning process is vital.
Another excellent certification for all of your team members is TOEFL IBT. If all of your employees have good scores on TOEFL IBT, they have excellent English skills. Still, all the team can use the TOEFL IBT prep course to enhance their English skills and have practice.
Future Planning for Financial Management
From time to time, you will need to share about the company's future goals as your employees will feel more dedicated to work and, at the same time, have better financial estimations.
Also, lenders and investors will want to see that you're fully prepared, focused, and thorough in your planning. This includes thinking about your overall goals, growth plans, and long-term plans.
For example, are you:
• Planning to build one business unit or a franchise?
• Planning on acquiring other businesses or staying with small operations?
• Intending on staying in business for the foreseeable future or only a certain
amount of time?
• Planning to sell in the future?
• Thinking about your exit strategy? And planning it beforehand
Employee Appreciation for Better Results
Employee appreciation is a great tool to engage more employees in financial management education. And you should reward and appreciate your successful employees.
How can I find out the successful employees?
You might ask this question, and it is pretty fair to question yourself. Therefore you need to settle some standards and follow them. For instance, those employees who will get CFA and CPA certifications will get those customized awards. Giving them such prizes will show your appreciation for their dedication, as they spend extra hours after work to prepare for the exam and get the certification.
Appreciated employees work with great enthusiasm and dedication and do their best at your workplace. Thus those employees who will get high TOEFL IBT or LSAT scores should also be appreciated. It is their personal growth that has direct links with your company. Check out exciting travel gift ideas for them and prepare something special before their holidays. Once they get your gift, they will be more motivated to work hard and challenge themselves to acquire new skills.
Most of your employees will be eager to learn new skills and be more engaged in financial education. However, they will need to put in extra effort and do their best to learn those skills.
Outstanding custom plaques and personalized awards are available, which are personalized and will be great for rewarding your successful employees.
There can be many challenges for your employees, especially for those who do not have financial backgrounds. However, this is always a way to encourage and treat them well for their efforts. You can implement strategies of rewarding and appreciating your employees.
Develop Legal and Business-Related Documents; Enhance Financial Management
Frequently lenders will want to see certain legal documents and information that pertain to your business. This could include:
• The ownership structure of your business
• The legal owners of your business
• Articles of incorporation
• Information about those who will be signing on loan or personally guaranteeing it; typically, this will be anyone who owns 20% or more of the business
• Any necessary business licenses or registration
• Tax returns for three years
• Bank statements for the past three months
• Copies of contracts, agreements, or leases
Final Notes
For an excellent financial education in the workplace, there is a need to develop the employees' skills and, at the same time, provide them with all the necessary documents. The workplace is a great place to create financial education, as employees can learn theory and acknowledge real-life practice.
Provide your employees with actionable, relevant, and timely information. Provide them with essential tools to practice financial education, and the financial operations of your company will be to the next level.
The more practice your employees have, the better your company will become. Invest in financial education in your workplace, and the results will be delayed.
Like what you just read?
---
Subscribe to our newsletter and be the first to hear of the latest Zegal happenings, tips and insights!