Key Financial Mistakes to Avoid While Starting Your Business
By Alex Tanglao, Updated: 2023-11-08 (published on 2018-03-21)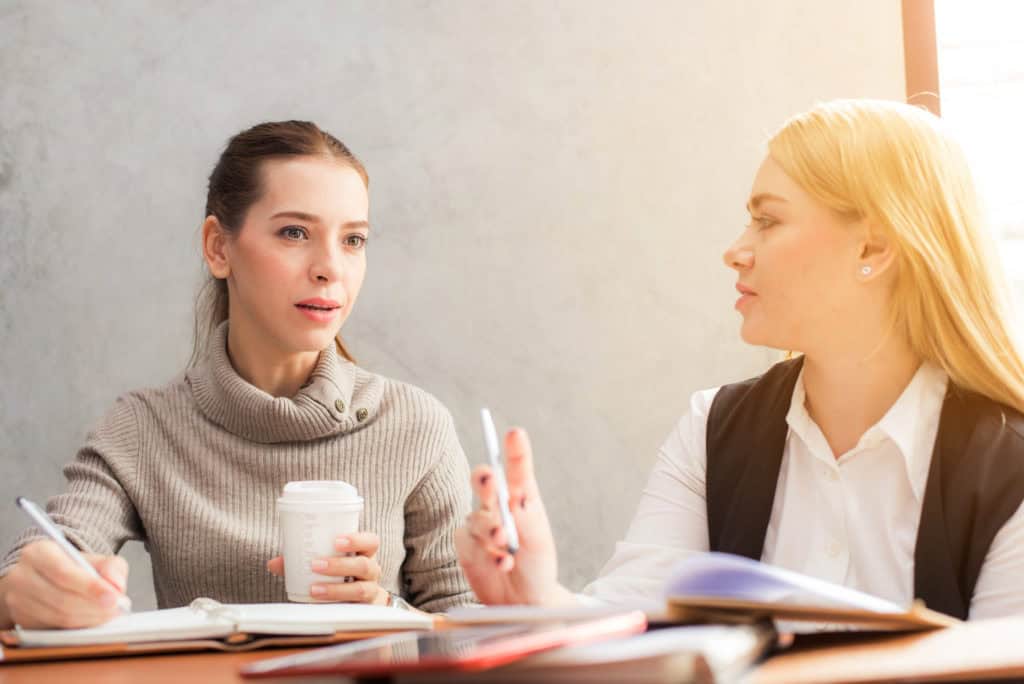 So you're busy planning your very first business and you're already excited about the profit you'll be making in the long run. Having your very first business is both exciting and challenging. Learning financial mistakes to avoid while starting your business is very crucial. You'll learn a lot of things from the business world – and you just can't wait for your business to grow. However, starting a new business for the first time is sometimes risky. This is true especially when it's very easy to commit mistakes in the beginning. So, here are the key financial mistakes to avoid when looking to start your very first business:
1. You Don't Have A Reasonable Budget For Your Business
When you're a first-timer in running a new business, having a clear budget is important. It is one way of coping with the expenses you will incur. If you do not have a good budget plan for your first business, you may eventually end up losing because there will be a tendency that your expenses will exceed your income – and you don't want that to happen, right? Besides, you cannot tell how well your business will fare in the coming weeks or months. When you lack that financial outlook, you could end up missing your goal of making your business profitable. So, it's very important to avoid these money mistakes while starting out your business. You have to efficiently plan for the operational and marketing costs, as well as the other possible business expenses. That way, you're steering your business towards expansion and growth.
2. You're Making Large Purchases
Be careful to consider the long-time effects of immediately making large purchases for your business. When you're starting up a new business, it's best if you analyze your first financial moves. It's good that you're letting your business stand on its own by buying your office stuff, a new website, software, a huge office, and more, but you also need to be sure that the purchases you're going to make are helping your business's profitability. If you're considering how to generate income, then set your priorities and make sure that your business is stable before making huge purchases. A clear breakdown of financial mistake statistics might help you to make better decisions for your business.
Related reading: 6 simple tips to cut business costs
3. You're Rushing In Hiring Your People
Another important financial mistake to avoid is hiring too many people while starting out your business. It's understandable that you want a talented group of employees to help you operate your business. That's why you never stop hiring. You may be so fascinated with the idea that all your employees will do all the work for you and you'll just oversee. It may be sound fantastic, but that idea does not always work with a very first business. Hiring is good, but it would be a mess if you keep on getting people to fill your job positions – and you don't quite understand their work responsibilities. In such cases, there may be a mismatch in skillset, and there may be overlapping workloads. If these things happen, you'll just suffer from unnecessary costs. What's with the rush in hiring if your business is not financially and operationally ready?
4. You're Mixing Work With Personal Emotions
In starting a business, you are required to make sound decisions for the sake of your company. If you're too emotional in coming up with decisions, you may not be able to handle the business properly, and recovering from financial mistakes would be very hard. You should prioritize sound decisions over feelings. A successful business will require logical decisions so that you can do whatever is best financially for the business.
5. You're Taking Your Tax Obligations For Granted
You'll be in big trouble if you do not adequately plan for tax obligations. When you're building your very first business, you should expect various kinds of obligations, including federal and state tax obligations. Here's the catch! When you're not planning for your upcoming tax duties, your business will most likely suffer. You'll be stuck with an excessive tax bill to pay, and potentially not enough money to cover it. So, plan your budget well and include your tax liabilities for your smooth business operation will help your business succeed in the long run. 
6. You Have A Combined Business and Personal Account
If your goal is to establish better financial health for your business, start by having separate business and personal bank accounts. That way, it's easier to account for expenses and structure the monthly operating budget. Wait, there's more! When your business account is different from your personal account, you will also prevent your incomes from overlapping, and you'll see how your business is producing each month. This way, you can also protect your credit standing from damage if your business ends up suffering in the future. Avoiding these simple financial mistakes would make a huge difference in the growth and stability of your business.
7. You're Doing Business Without Knowing Your Unique Competitive Advantage
It's hard to enter the battlefield without a strong weapon. If you don't know your business's competitive advantage, you'll find a hard time competing in the market. Not just that, but you'll also be wasting a lot of time, money, and energy when you are not able to establish your brand in the marketplace. With these, you need to consider some factors such as the type of market you're selling to, the customer's preferences, and much more.
8. You're Handling The Business Yourself
It's tough when you're starting out with your very first business. Situations like hiring your employees, setting up your office, and buying office equipment can be costly. So, why not get a business partner? Getting a business partner can be a great help to your business operation – they will be expected to work hard and assist you in your business activities. 
9. You're Not Asking For Help From Others
In most cases, managing a new business is not that easy. You'll encounter a lot of problems and unanswered questions along the way – and it's normal that you don't have all the answers. When you're new in the business industry, there's nothing wrong when you also ask for help. Consider hiring an accountant, working with someone like Irena's mobile bookkeeping, or asking for advice from other entrepreneurs. So, give yourself a break and find out who can help you run your business.
Related reading: The entrepreneur's guide to setting up a business in Australia
10. You're Not Focusing On Making Your Customers Happy
Poor customer service can also delay your goal of making your brand noticeable in the market – and if it happens, you're also blocking your business's way to success. You need to know what your customers really want before spending too much in the first place. So 
11. You Do Not Have A Good Business Plan
You need a good business plan when looking to start your very first business. It's true. It's one way of getting yourself ready for the challenges of running a business. Without a business plan as your backup, you'll find that it's a challenge to sustain your business's financial stability, and you'll realize that might be the biggest financial mistakes to avoid for the smooth operation of your business. You always have to be prepared when/if your business starts to crumble – and you can do that by having a business plan from the beginning.
So, these are the key financial mistakes to avoid when looking to start your very first business. No matter how hard you try not to make mistakes, you still may commit some of these. But, what's vital here is you'll learn to better yourself and your business because of your mistakes.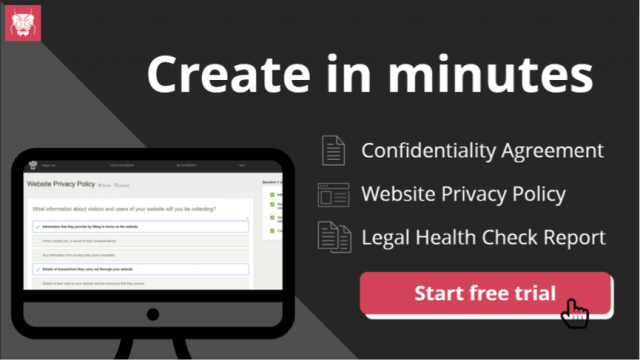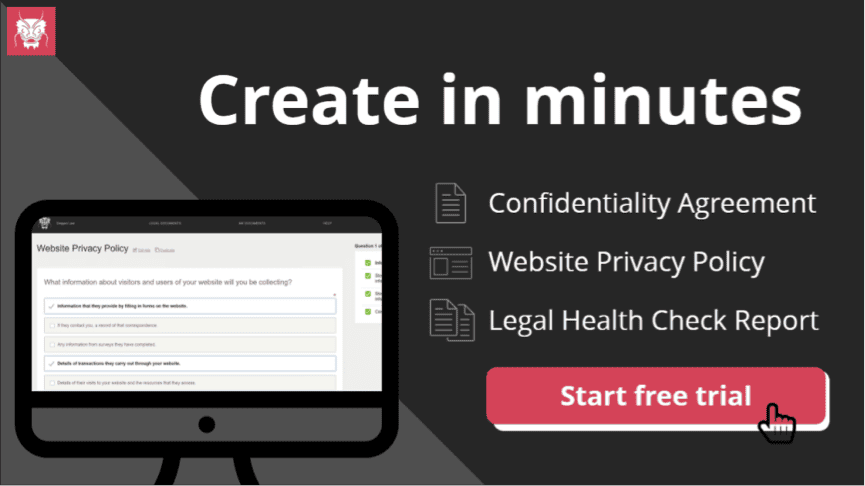 Start managing your legal needs with Zegal today
–
This a guest post by Irene Mckenzie from Irena's Bookkeeping based in Sydney, Australia. The views expressed here are of the author's, and Zegal may not necessarily subscribe to them. You, too, are invited to share your point of view. Learn more about guest blogging for Zegal here.
About Irena Mckenzie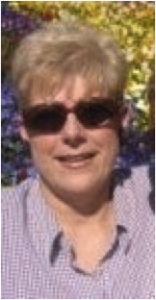 Irena Mckenzie is a Castle Hill local and is a very experienced local, mobile bookkeeper and successful small business owner. She has many years' experience in all facets of bookkeeping and office work. She has run various small businesses for many years and understands exactly what it takes to get a small business up and running at full speed.
Tags:
Like what you just read?
---
Subscribe to our newsletter and be the first to hear of the latest Zegal happenings, tips and insights!