How To: Leverage Legal Tech To Strengthen Your Legal Practice
By Alex, Updated: 2023-01-18 (published on 2016-12-06)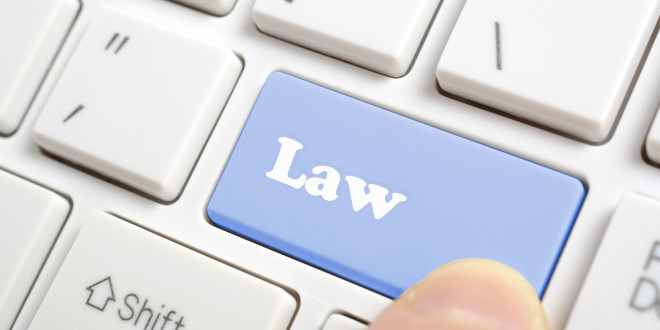 Technology is changing the way that we live and work, and the legal industry is no exception. While the development of legal technology, or legal tech, is racing ahead in jurisdictions such as the United States, countries in Asia are increasingly catching up with the trend. According to Law Technology Today, there are five trends that are driving the growth of legal technology today.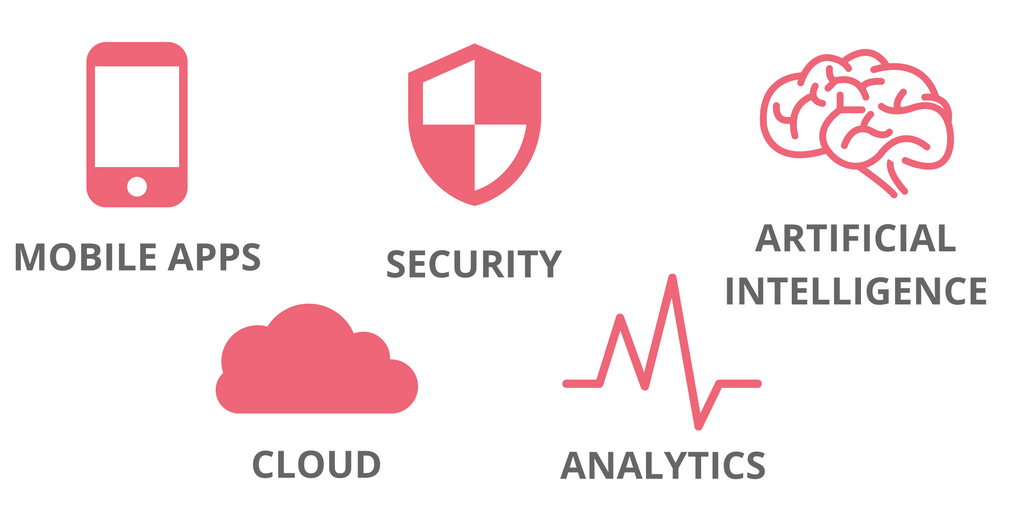 Mobile Applications

. With the prevalence of apps for social networking, banking, traveling and other personal activities, it is only a matter of time before professionals will be able to practice law on the go as long as they have a data connection. This will improve client engagement and satisfaction.

Movement To The Cloud

. Cloud technology allows firms to save money, time and resources as they no longer have to build their IT infrastructure to a size to handle peak need.

Security

. Given the increasing amount of data stored in the cloud, security is a pressing concern for companies. It is crucial for firms to encrypt their data and implement proper processes for the storage of information.

Analytics.

Similarly, the increasing amount of data raises demand for software that is able to review a significant number of data points to identify trends that a human lawyer would not be able to.

Artificial Intelligence.

AI is set to move current analytic capabilities from descriptive to predictive, for instance by mapping the predispositions of judges to predict rulings.
Source: Legal Technology Today
In his address to the newly admitted advocates and solicitors at the 2016 Mass Call in Singapore, Chief Justice CJ Menon stated that new technologies are 'poised to reconfigure the way in which legal services are accessed and delivered'. Examples of technology that he cited include Verifi, a computer programme developed by Linklaters that has the capability to sift through UK and European regulatory registers to check client names for banks, and the Term Frame system developed by Pinsent Masons which is able to read and analyse clauses in loan agreements and point lawyers to the correct precedents at each stage of the transaction process.
In Hong Kong, the legal tech field has been steadily growing, with the fourth annual LegalTech Asia Hong Kong event targeting legal industry professionals with an interest in technology taking place earlier this year and the Law & Technology Centre at the University of Hong Kong established to advance research on the intersection between information technology and law.
So…what exactly is legal tech?
According to a BCG report titled 'How Legal Technology Will Change the Business of Law' (Jan 2016), the legal tech landscape is organised into three broad categories of solutions: 1) Enablers, 2) Support-process solutions, and 3) Substantive law solutions.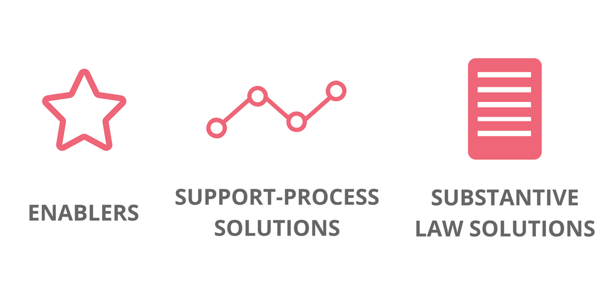 Enabler technologies such as cloud storage tools and cybersecurity solutions focus on facilitating the digitisation of processes. Support-process solutions allow processes ranging from customer relationship management to accounting to be managed more efficiently. The third category of substantive law solutions involves the automation of simple or repetitive legal tasks, such as contract drafting and contract analysis, as well as document screening.
Why leverage legal tech?
With the growing narrative of innovation, transformation and disruption, it is no surprise that professionals in many industries view technology as a threat that potentially undermines their livelihoods and will eventually do away with the roles of junior professionals.
However, this does not have to be the case. Law firms can and should leverage legal tech because of its potential to help you prove your firm's efficiency and productivity, provide better client service and bring you savings.
Learn more about Legal Fundamentals:
1) Improve efficiency, productivity & quality of work
As pointed out in an article published by Thomson Reuters, improving law firm productivity is all about increasing billable work product output without increasing headcount or hours. Given that clients demand from their external lawyers what they demand of all their suppliers – more and better service at a lower cost – the way to go for law firms is to improve efficiency and productivity. According to BCG, partners of big law firms reveal that 30% to50% of tasks involved in supposedly bespoke cases may be automated through tech-based tools.
While artificial intelligence (AI) is often perceived as a threat given the fact that it might eventually replace humans, AI can be your ally. The concept that is central to AI is Deep Learning, where every time a programme or software predicts human behaviour based on previous actions and/or data, that programme or software "learns" how to make better predictions. In fact, there are already several ways in which AI is helping lawyers.
Related Reading: Is Cyber Security About To Get An AI Takeover?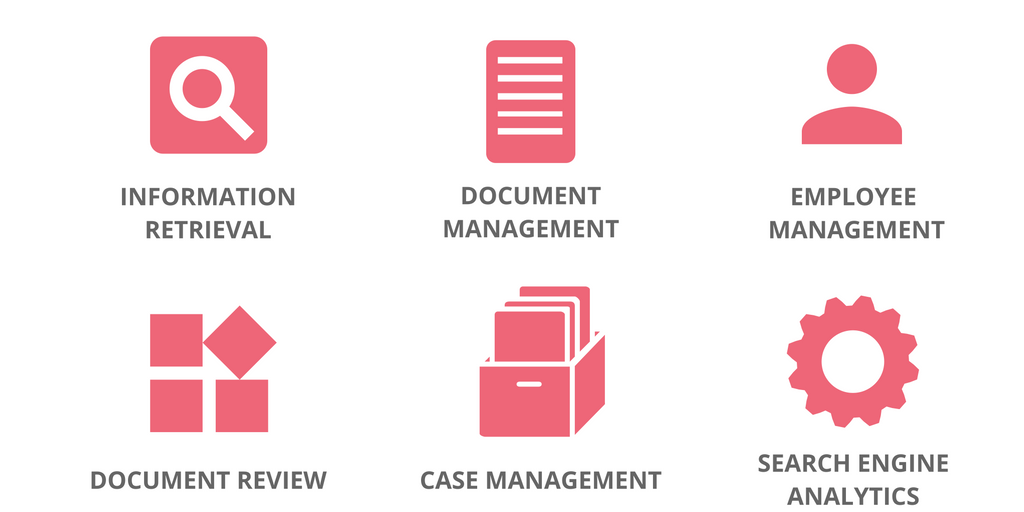 Information Retrieval.

While tasks such as sorting through thousands of emails to find incriminating evidence used to be time-consuming, AI-based platforms such as

RAVN Systems

helps legal professionals automatically organise, discover and summarise information retrieved from legal documents at a much quicker speed than human lawyers could ever achieve.

Document Management

. AI can be used to analyse documentation for critical information, find errors, or run statistical checks to help firms complete cases with more efficiency.

Employee Management

.

AI-based employee management platforms can reduce the need to have an internal team for compliance issues altogether. An example is

ComplianceHR

which has created a platform of applications that contain hybridised reasoning methods based off if/then mappings, decision trees, situation sets, multi-value variables, instances and weighted scorings, and more.

Document Review.

While the document review stage typically involves a team of lawyers going through all the information was was discovered, analysing these results, and performing new searches based on these analyses, this process can be made more efficient by AI-based platforms that are able to run multiple searches and QC checks simultaneously.

Case Management.

What AI-based case management platforms do is allow lawyers and paralegals to work through the necessary steps of bringing a case to settlement by way of automatic document creation tools and customizable user prompts. This is ideal for legal professionals who are newer to their area of law, and need a subtle guiding hand that will help them reduce the possible margin of error.

Search Engine Analytics.

Lawyers who know how to properly use search engine optimization (SEO) techniques tend to rank better and receive more new clients
Source: The Huffington Post
Beyond improving the volume of output that your firm produces, tapping technology also improves the quality of your work. Smart software can help you minimise human errors that inevitably arise given the tedium of going through large volumes of documents. Stronger search engine analytics can help you arrive at the results you want more precisely and reliably. With improved efficiency, productivity and quality of work, you are constantly bettering yourself as a law firm.
2) Strengthen your value proposition to your clients
Indeed, consumers are the ones leading the adoption of legal tech as they utilise online services for processes such as preparing wills, standard contracts and small claims. In-house counsel who are engaging law firms are also demanding more.
In order for a law firm to better serve clients as business people, the two key areas to focus on are project management and performance measurement. Offering legal project management that leverages legal technologies can be one way to stand out and differentiate your firm from the rest. Demonstrate to your client that you have a project team that can undertake all the work along the organisational chart, a framework of the work process, proof of delivery on similar projects and projected turnaround – with tech tools that will facilitate parts of the process. After adding value to your client through increased efficiency brought on by technology, you will have to quantify your edge through key performance indicators (KPIs).
Tapping on legal technology can help you offer more with less, and ultimately strengthen your value proposition as a firm.
5 Tips For Improving Customer Loyalty

3) Improve your operating model to attain cost savings
Lawyering is a profession. At the same time, law firms are businesses that need to have a solid revenue model in order to be sustainable. Gone are the days when law firms handled all legal tasks in-house. Legal process outsourcing (LPO) for low-skilled legal work and automation of high-volume standardised tasks has allowed law firms to shave off unnecessary costs. By investing in legal technology, you can achieve economies of scale – once you acquire the technology, the marginal cost of employing the existing tech solution for each new case is marginal.
Related Reading: Bid4Ad: 78% Cost Savings as We Raised our First Million with Zegal
How do I leverage legal tech?
Now that we've laid out the benefits that legal technology can bring to your firm, the more pressing question is this: How do you go about leveraging legal tech? Business leaders who declare that technology is the future often say that lawyers should learn how to code. Picking up programming is undeniably useful for one's personal development, yet at the same time a significant investment of time and resources for the legal professional who is already swamped with client emails and contracts to pore over.
According to Oliver Goodenough, Professor of Law and the Director of the Center for Legal Innovation at Vermont Law School, we are currently at Legal Tech 2.0, whereby technology goes beyond merely supporting the lawyer, to performing tasks that were previously done by lawyers. For instance, there is E-discovery software that allows the entire process – from collection of evidence to discovery and trial presentation – to be ingested and produced in its original format, and provides full-featured document review platforms that have the ability to annotate and tag documents. Indeed, lawyers have been employing technology in one form or another for years. Legal technology is not new. There are existing technologies that law firms can adopt to improve their legal practice, and lawyers have the choice to compete or collaborate.
A key first step is implementing legal tech solutions within your practice to improve efficiency and cut costs. For instance, there are options to improve the efficiency of your legal research. Legal tech start-ups such as INTELLLEX in Singapore provide smarter search engines that aim to relieve the tedium of legal research and knowledge management. Other ways you can incorporate more efficient tech solutions into your daily processes include the following:
Go paperless

. Eliminating paper can free up time spent on non-productive tasks, such as searching for documents in file cabinets. Storing documents in the cloud allows everyone in the firm to access files easily and also reduces printing costs.

Implement practice management software.

Practice management software helps you efficiently keep track of your cases, organise documents, sync calendars and assign tasks.

Reduce in-house technology & use a cloud management system.

Rather than maintaining multiple servers which can be costly business, put your documents in a cloud management system. While law firms are hesitant to adopt cloud technologies due to security concerns, experts believe that cloud software can be more secure, as documents are continually backed up and encrypted, and only individuals with authorisation can access the data.
Adapted from Naked Technologist
Learn more about The Cloud: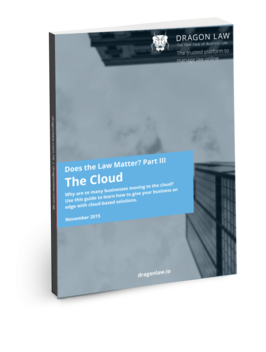 Beyond adopting legal tech tools to improve efficiency and cut costs within your law firm, there are an increasing number of tech companies – both legal tech and otherwise – that offer opportunity for collaboration with law firms. Legal tech is a growing field and investors are increasingly backing new legal tech ventures.
Yet, even though legal information and legal services may be available online, lawyers still play a key role in providing legal advice that is tailored to the needs of the client. Strategic alliances between tech companies and law firms can provide clients with a more comprehensive solution than relying solely on one or the other.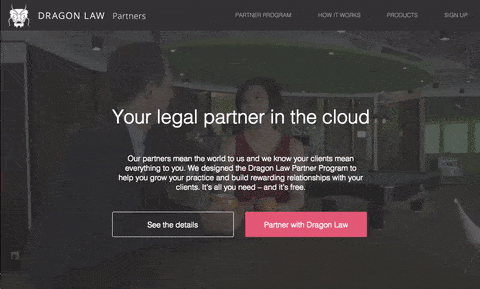 Where does Zegal come in?
We believe in providing the best for our clients. This is why we recently launched the Zegal Partner Programme, where law firms can come on board and harness our platform to better serve clients all around.
What's in for businesses?
Businesses pay a monthly subscription fee (for a minimum of 12 months) for access to our platform, in which they can create, e-sign and store legal documents. Naturally, these clients have business questions that range from simple queries and document reviews to more complex assistance like licence applications to comply with regulatory requirements.
View our Managed Account Plans

What's in for partners?
As a partner who is certified to use the Zegal software, you can log in to your client's account to amend their documents directly. We will also invite you to take on new clients. Growing the number of clients you have on Zegal grows your status level and benefits. This means greater cost savings that you can use to grow your business or pass on to your clients. You will also secure a listing on our website that provides information about your Zegal enabled plans to potential clients. Being known as a law firm that leverages technology for greater efficiency strengthens your brand.
Clients aside, on a lawyer-to-lawyer level (our team comprises former lawyers who understand the profession well!), the Zegal team is also excited about how harnessing technology can make lawyering interesting again. Lawyers spend a lot of time on repetitive, non-chargeable tasks and business development, and not enough on fee-earning. In fact, only two-thirds of a lawyer's time is spent generating fee income. By encouraging your clients to use technology like the Zegal platform to solve their routine legal problems, you can free up your time to do higher-value, chargeable work. On top of making your practice more profitable, it makes lawyering more interesting!
Learn More about the Zegal Partner Programme

Questions? Get in touch with Ryanne, our Global Head of Partnerships, at ryanne.lai@zegal.com
Tags:
Like what you just read?
---
Subscribe to our newsletter and be the first to hear of the latest Zegal happenings, tips and insights!