Essential Guide to Starting a New Zealand Business as a Foreigner
By Will Elton, Updated: 2023-09-13 (published on 2019-06-25)
Apart from being a popular tourist location, New Zealand also stands out from its counterparts for its favourable business environment. Earning the title of "Easiest Country to Do Business in the World" in 2016, New Zealand has surpassed Singapore and Hong Kong. This acclamation is well deserved; New Zealand is renowned for its open market, regulatory efficiency, monetary incentives and high transparency. All of which are attributable to its light-handed regulatory policy, there are few restrictions on the establishment and operation of businesses in the territory.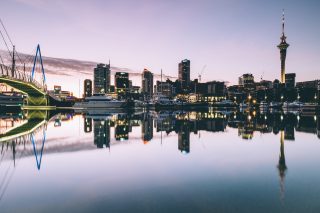 In addition, businessmen are also supported by a comprehensive network of physical and technological infrastructure. Having convenient online channels for foreign entrepreneurs, the procedures for starting a company in New Zealand can be completed in just a few hours' time.
Explore Business Opportunities
The start to any business ownership is coming up with a realistic business idea.
New Zealand is a place filled with opportunities for small and large companies alike, be it expanding on existing industries or filling out gaps in the market. Abundant in natural resources, New Zealand provides rich resources for bee farming, wine making and wood processing businesses. On the other hand, businesses arising from children rearing such as tutorial centres and child-care services are also gaining currency.
While going through endless trending business ideas, consider which one fits your interest, personal goals and skill-set.
After you have a preliminary idea, carefully analyse and refine it.  Carry out market research, perhaps even engaging a professional service to help, in order to know your customer and define the costs, profits, and risks of your business.
Product development, marketing strategies and financial funding are important questions that you should consider before taking the plunge.
Once you have a viable business idea and a workable game plan, all you have to do is follow these simple steps to put your business plan into action.
Step 1: Get A Visa
First things first, you need is a visa. You have a choice here – an entrepreneur work visa or a residential visa.
The entrepreneur work visa is categorised into two types, depending on the stage of your business. For those who are looking to launch a business, a six-month visa is granted upon successful application.
When your business is on track and steadily growing, you can apply to stay in the country for another 24 months. To be granted a visa, your business has to satisfy a few thresholds. This includes a minimum working capital of NZ$100,000, a minimum of 120 points (the grading system evaluates the success of your business and the contributions it makes to the country) and a clean track record indicating your past businesses have never been involved with events such as fraud or winding up.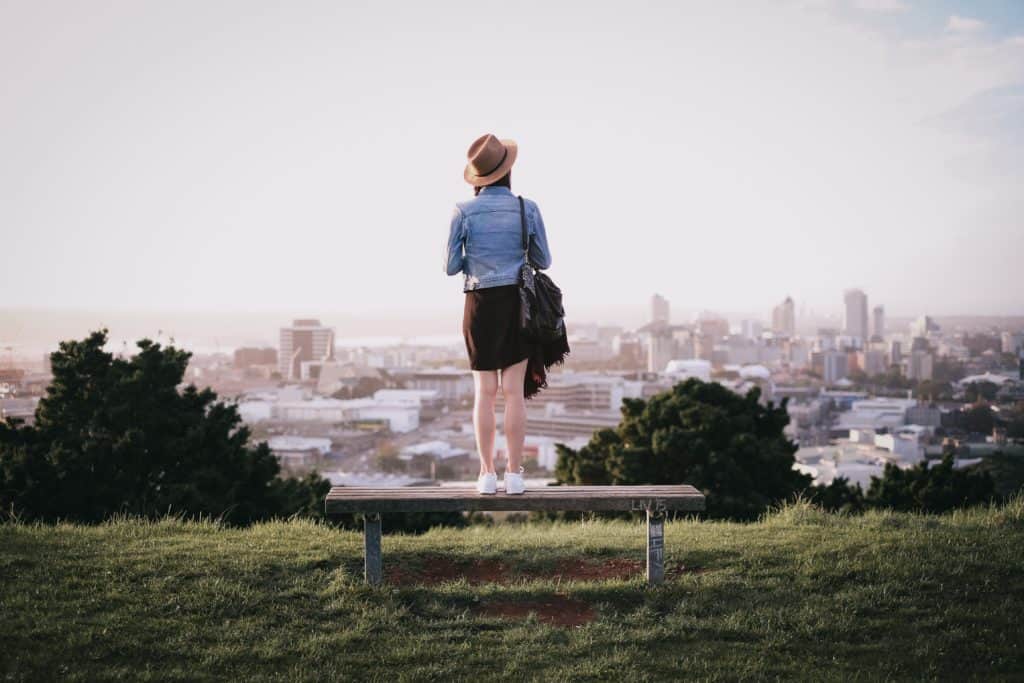 The residential visa is targeted at foreigners who wish to settle in the country with the purpose of running a business. However, the conditions here are more demanding than those required under the entrepreneur work visa.  
Again, there are two types, one for a period of 6 months and the other for 2 years. In addition to passing health, character and language tests, if you have been employed in New Zealand for two years and can prove that your business is operating well and has significant economic benefits to the country, you may be granted a 2 year visa.
If you can't meet these requirements, you can still try to get a 6 month visa, which requires that your business has an investment of NZ$500,000 and provides at least three permanent jobs to the country's citizens or residents.
Step 2: Come Up With A Business Structure
If you've got your visa, the next decision you have to make is the suitable form of business structure, be it a sole proprietorship, a partnership or a limited company.
These different forms of business structure each have their perks and drawbacks. As a sole trader, you enjoy the simplest set-up procedures and the full entitlement to your business's profits but at the same time you would miss out on the benefit of sharing expertise and business risks with your partners.
Being a limited company sets a ceiling to your liabilities at the amount of your initial investment but the regulations and formalities thereunder could be deemed too troublesome or restrictive for some.
There are other possibilities in addition to these common kinds of business forms. A good option is buying into a franchise business. As a foreign investor, leveraging off an established brand name can be a less risky choice. 
Step 3: Pick A Name
Upon finalising on your form of business structure, the next thing on your to-do list is choosing an available business name. Picking a name is easier said than done. Fortunately, the New Zealand government has a free online tool called ONECheck that helps entrepreneurs check the availability of potential names for their company with by one simple search.
Be sure to reserve your company name with the Companies Office once you've came to a decision.
Step 4: Set Up RealMe Login
At this point, setting up your RealMe login would be handy. This is a set of username and password that has wide use for online services in New Zealand.
Many government agencies use the RealMe login system, whether for the registration of your company name, managing your Inland Revenue account, or applying for permits. Setting up a RealMe account in advance will make your life much easier later on.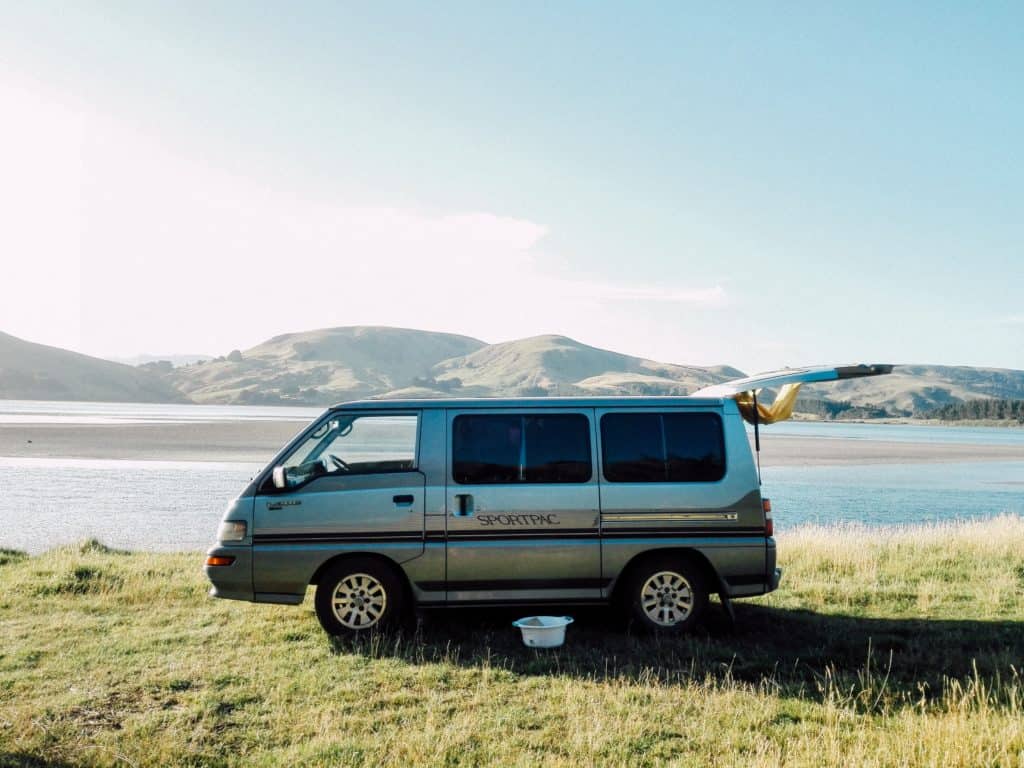 Step 5: Create A Business Banking Account
Utilising a dedicated business banking account is not only expedient but also necessary, especially as your business scales up. Mixing your personal and business transactions in one account is imprudent for asset protection and also confusing for accounting and tax filing.
Also, imagine the amount of investigative work you are laying upon yourself when trying to filter out the expenses incurred for your business. It is a smart move to get your business bank account ready early on. Reach out to a local bank of your choice and inquire about the requirements and documents needed to set up a banking account for your business.
Step 6: Observe Legal Obligations
Grappling with regulatory requirements can be vexing for many, especially as a foreigner. The following are some of the regulatory rules that you will have to keep an eye out for:
New Zealand Business Number (NZBN)
Unique to Kiwi companies, you need to register your business in order to obtain a New Zealand Business Number (NZBN). This is a distinctive code for each New Zealand company, serving the purposes of identification and information sharing between companies. For instance, when other companies wish to engage you for goods or services, all they have to do is look up the NZBN Register. All the basic information on your company, such as your trading name and address will pop up, saving you the trouble of having to repeat this information to every potential client.
Protect Your Brand
A unique business identity is vital to the growth of the business. Perform due diligence to make sure your brand logo does not accidentally replicate other existent logos. When you are certain that your logo and trademark are one of a kind, don't forget to register them. Registering for a domain name is also crucial for safeguarding your business's uniqueness. 
RELATED DOCUMENT: New Zealand Trademark Licence Agreement
Obtain Licenses and Permits
Checking out the rules with your local council is particularly important, as different cities may have different regulatory systems. Apart from any general licensing or permit requirements that you are already aware of, prior to commencement of your business, you want to make sure you have all the necessary permits depending on your business nature.
Fulfill Tax Burdens
If your business earns over NZ$60,000 annually, it will have to register for the Goods and Services Tax with the Inland Revenue Department. Keep up with all filing deadlines to avoid paying extra fines. The Inland Revenue Department website has various instructional videos and tax workshops installed to better equip foreign investors.
These simple steps provide a basic guide to setting up a business in New Zealand. If you already have a winning business idea and the determination to make it happen, New Zealand is an easy choice.
This article does not constitute legal advice.
The opinions expressed in the column above represent the author's own.

RELATED READING: The Entrepreneur's Guide to Setting Up a Business in New Zealand
RELATED READING: All About Sick Leave In New Zealand
Like what you just read?
---
Subscribe to our newsletter and be the first to hear of the latest Zegal happenings, tips and insights!