Is Mental Health Leave important?
By Hailey, Updated: 2023-03-16 (published on 2022-01-13)
The lack of education and general attention surrounding mental health at large has become increasingly prevalent in recent years due to COVID-19 and its relevant implications on employment and sudden changes in employees' working environment.
It was even recorded that sick leave due to poor mental health was the top cause of absence from work in the UK in 2021. Moreover, 40% of all work-related sickness in the UK is caused by stress in particular. Now more than ever, it is vital that employees and employers alike are aware of mental health leave, the duration of absence, and employees' entitlement to sick leave pay.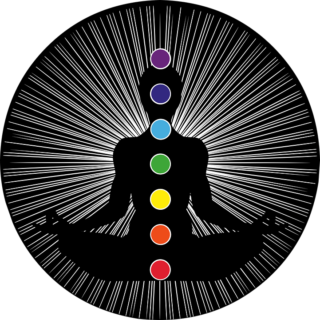 What is mental health leave?
Mental health leave, also known as stress leave in the UK, is time off from work given to employees for mental health issues. Similar to sick leave, mental health issues are regarded as just as important matters to address, meaning that regardless of the specific reasons or circumstances surrounding their mental health issues, the employee should be able to process this absence from work as paid sick leave. If they are absent from work for at least four days, the rules on statutory sick pay apply and their employer should grant them at least the current rate of sick pay.
Absence from work for anxiety, stress or depression
Mental health is often times considered a spectrum encompassing a broad range of feelings, emotions and even manifesting itself into various physical symptoms. At the work place especially, employees may be feeling increased anxiety due to stringent and looming deadlines, personal circumstances, or disputes with other employees.
Regardless of how severe the employee perceives their mental health issues to be, it should not simply be swept under the rug as one seemingly fleeting moment of anxiety can quickly lead to serious mental health disabilities.
Employees who find themselves in this position and who may be unsure of what to do next should consult their general practitioner to be signed off work with stress, anxiety or depression if applicable. This note can then be presented to their employer who can grant them mental health leave for the duration stipulated by the medical professional.
Do I need proof to take mental health leave?
The proof required to grant mental health leave for an employee would depend on the amount of time taken off of work. If the employee is absent from work for 7 days or less, they will not be required to provide their employer with a doctor's note or any other proof of sickness from a medical professional or hospital. However, it is common that upon your return, your employer will want confirmation that you were absent because of sickness or because your mental health was suffering through 'self certification'.
However, exceeding 7 days of absence, the employee will need to provide adequate proof in order to benefit from sick pay, typically in the form of a Statement of Fitness for Work, or a note certified by a medical professional. This statement may also include certain amendments or notes to be made to ensure that the employee re-acclimates smoothly into the work environment and should be duly implemented by their employer.
Moreover, when an employee is absent from work for a period of 4 weeks or longer, this will constitute 'long-term' sick leave. This is generally where mental sick leave falls under as a result of the lack of education surrounding the topic of mental health at large and limited efforts to support mental health in the workplace.
For employers, regardless of the size of your company, it is vital that when you're dealing with absences related to an employee suffering from mental health issues that you do so with sensitivity and compassion. It is quintessential that employees are given the right amount of time to address and ensure that they are mentally and physically fit to return to the work place.
For some, this may be days, but for others dealing with long-term stress as a consequence of accompanying serious conditions, a more considerable amount of recovery time may be necessary. Thus, the discretionary power held by employers should be used empathetically and catered to each individual specifically.
Being paid under mental health leave
Mental health is non-negotiable and should be treated as holding the same gravity as other sicknesses. Therefore, just like any other sickness related leave of absences an employee may choose to take, a legally entitled sick pay will apply to the amount of time you are absent from work.
The first thing to do if you are enquiring about how much you will be paid under mental health leave is to check your company's handbook and, specifically, your company's employee absence policy. If there is no such clause governing the pay you are entitled for mental health leave, you can rely on legislation and its rules on Statutory Sick Pay.
Under these rules, in order to qualify for statutory sick pay, you must fulfil the following requirements:
You must be an employee of the company;
Your illness has lasted for a minimum of 4 days in a row;
You must earn in excess of £113 per week; and
You must notify your employer of your sickness within 7 days
If you fulfil all the aforementioned requirements, you will automatically be entitled to a minimum of £89.35 per week that you are absent, for a maximum of 28 weeks. Beyond the 28 weeks of absence, it is under your employer's discretion to decide whether they would like to continue paying you under Statutory Sick Pay.
As a result of the oftentimes intangible nature of mental health, serious issues can sometimes be disregarded; this is especially common in a high functioning and fast paced work environment. However, the way we think, feel and behave are indispensable facets of being human and impediments to these qualities in any way deserve to be addressed with the right amount of attention.
If you are suffering from work related mental health issues, or are unsure of how to proceed with taking mental health leave, do not hesitate to consult a team of experienced professionals who can guide you through the process.
You Might Also Like:
Along with this document, make sure you see these other templates in our library:
Like what you just read?
---
Subscribe to our newsletter and be the first to hear of the latest Zegal happenings, tips and insights!