7 Online Marketing Tips For Your Small Business
By Will Elton, Updated: 2023-10-19 (published on 2019-02-01)
Your customers are going online to research your product, service, and brand as they make purchase decisions. Are you saying no to them even before they ask?. Its very important marketing your small business online.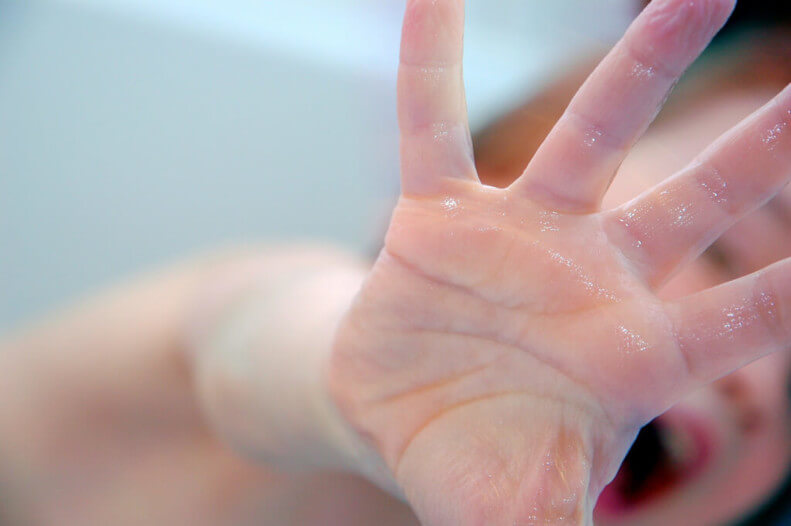 It is crucial for businesses to create a trustworthy online brand to attract and convert potential customers. This is true not only for online businesses, but for brick-and-mortar stores as well.
The nature of online marketing also allows budget-constrained small businesses to run campaigns on a much smaller scale. If planned carefully and create small business online strategy, you will be able to reach a highly-targeted audience with a relatively small spend.
Here are some steps to leveraging online marketing platforms on a small budget:
1. Identify your target market
 The first tip will be online marketing tips for small business  to identify your target market. As with any sales or business development strategy, it is best to start with your target audience in mind. Once you are able to identify the key characteristics that your target customers exhibit, you will want to analyse how they behave, and infer the right online marketing channels to use.
A useful way of identifying your target market would be to answer the 5 W's of Who, What, When, Where, and Why. By developing a detailed customer profile, you will be able to determine how and where to reach them.
Consider the following checklist:
WHO
Who are your current customers?

Who do you want to buy your products and services?

Who are you marketing to now ?
WHAT
What are your customers' backgrounds?

What do they buy?
WHEN
When do customers buy your products?

When do consumers interact with your brand now?
WHERE
Where do your customers live?

Where did they discover you online?
WHY
Why do they buy?

Why do they buy from your competitors?
Source: Reach Local
2. Determine your objectives and set budgets
We all know the rationale behind selecting the right marketing channels – to fish where the fish are. But what do you want to do after you've found the fish? It's not sufficient to just be there. Ask: What action do you want them to take?
In order to maximize every dollar that you spend on online marketing, otherwise famously known as the Return on Investment (ROI), it is essential to know what exactly you wish to get out of it. This could be increased brand awareness or increased revenue. Regardless, it is key that you establish clear, measurable goals so that you can track whether your strategy and campaigns have been effective.
Source: Capterra
Once you have established your SMART goals, you are ready to start allocating budget. There are plenty of online tools that that can help you achieve your goals for a small subscription fee or even free-of-charge!. You small business  should wisely use online marketing tools.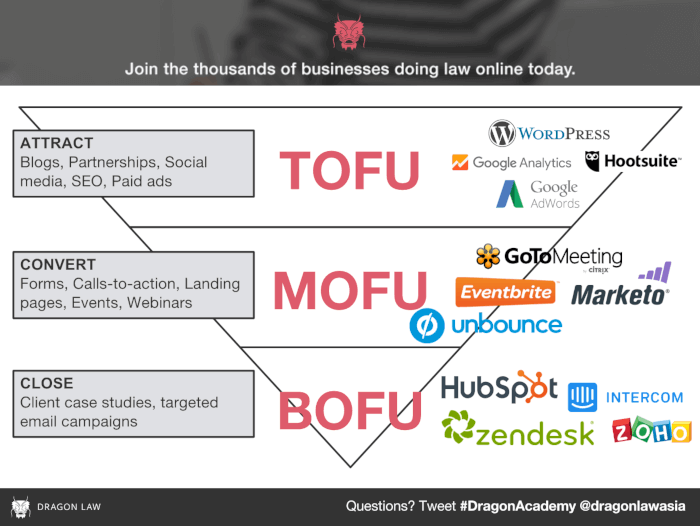 Online marketing tools. Source: Doing Business Online, Legal Academy by Zegal
For most businesses, generating traffic to your website is the first step to increasing awareness. The easiest and cheapest way to do this is to publish fresh and engaging content on a regular basis. Once you have a steady flow of traffic coming in, think about how you can convert these visitors into leads. Again – what action do you want them to take? Have you put the right call-to-actions in place?. This could be best online marketing tips for small business.
Always measure the ROI of your efforts. Once you have a proven concept, you may even wish to consider using paid advertising to fast track your efforts. One of the biggest benefits of online marketing is in that you can always run campaigns simultaneously to test what works best, and reallocate your budgets at any time.
3. Leverage on the platform that best serves your needs
Over the years, more and more online platforms, apps, and channels have emerged. Some of them are really cool for small business as online marketing platform. Online platform can be hard to keep up with especially when you are devoting the bulk of your time into growing your business. While many platforms have come and gone as a fad, there are a few key ones that have stood up to the test of time. 
Following is a breakdown on the various online marketing platforms or channels available:
Blogging. Blogs give business owners an opportunity to provide their clients with informative content and establish themselves as an expert in their respective field. By building up to a content-rich website, you also optimise your website's ability to be found on search engines. Blogging is one of the critical part for online business these day.
Social media. There are multiple social media platforms – Facebook, Twitter, LinkedIn… it can be hard to manage them all at once! It might be best to start with the one social media platform where your "fish" are. If you've followed us through our first point – blogging – you will also find social media to be a great channel to promote your blogs and communicate with the larger online community.  
Facebook business page & Facebook advertising. Many of today's customer behaviours are influenced by others' that they see online. It is crucial that you build up a "social proof" with customer advocates who are testimony to your product/service. Make use of Facebook's advanced advertising features such as the "lookalike audiences" for example so you can optimise your advertising spend by targeting only audiences that are most likely to buy. You can even choose to show ads only at certain times of the day if you have more data on when your audience will most likely be online – this is why it is so important to define your target audience and understand their behaviour!. It's a big opportunity for small business to use facebook as online marketing tool. You can browse 100 of facebook marketing tips for small business to learn more about Facebook Marketing. Another useful tool for businesses on Facebook is the ads library, which allows you to see all active ads running on the platform, even those not targeted to you. By studying your competitors' ads and understanding what works for them, you can gain valuable insights and improve your own advertising strategy helping you make more informed decisions when you pay for advertising.
Pinterest & Instagram. These platforms are suitable for businesses which sell a highly-visual product or service (e.g. design services, food, clothing), and are great for running campaigns such as contests to generate buzz using user-generated content.
Email marketing & email reminders. Email marketing is best integrated with other marketing campaigns for maximum impact (e.g. sending a reminder email when you're running a limited time deal or special offer). Sophisticated marketing tools of today even allow you to set triggers based on visitor behaviour – so the entire process can be automated yet personalised.
Pay-per-click (PPC) advertising / Google AdWords. PPC advertising allows small businesses to be more reserved in their marketing efforts and dollars.
Webinars. Webinars are especially effective for online businesses whose customers are not limited by geography. Webinars are highly-scalable, help to generate enormous interest, and allow you to collect enough information about the prospect/customer about where they are at in the buying journey.
Adapted from: 8 Expert Online Marketing Tips for Small Businesses (CIO)
4. Increase website traffic through Search Engine Optimisation (SEO)
SEO is the staple of online marketing channels. Simply defined, SEO is a marketing discipline focused on growing visibility in organic (non-paid) search engine results. As SEO seeks to predict a users' intent based on the keywords he/she types into the search engine, by using the right keywords, you have a high chance of reaching a prospect just when he/she needs your product/service (and thus a high chance of conversion). SEO can be the big tips for business to use as online marketing tool.
The other obvious of SEO include increased traffic and therefore more publicity, exposure and revenue. SEO is one of the best marketing tip for small business.
Here are 15 quick tips for SEO:
Use proper anchor text for inter-links. Don't use "here", "there" etc for the anchor text (if you can avoid it).

Optimise images: Always create alt tags and write description in the alt tag.

Use search engine-friendly permalinks. Try not to have too many '&', '?', '!' etc characters in the URL. Sometimes it is unavoidable but try to keep it to a minimum.

Use hyphens (-) between words to improve readability.

Do not use underscores (_) in URLs, use hyphens (-) instead.

Do not use session id in URLs. If you are using

good hosting

 then you shouldn't have to worry about this one.

Avoid using capital letters in URLs. Windows servers are case sensitive. Keep them lowercase so there is no confusion.

Use internal linking when possible and appropriate.

Use sticky posts (if you can and if it applies to you).

Have a category description paragraph.

Let the visitors subscribe to category specific RSS feed. (Use

 

category specific RSS plugin

 for WordPress)

Use rel="nofollow" tag on low value links to not pass the page rank juice. For example "Read the rest of the entry", "About", "Contact" etc.

Use sub-directories rather than sub-domains when possible. Sub-domains do not share link love from the main domain as it is treated as a different domain.

Research the target audience and aim the site content appropriately.

Keep content up-to-date. Visitors don't like outdated content. Updating the content frequently also attracts the Search engines spiders to index the web pages frequently.
Source: Tips and Tricks HQ
5. Align expectations with appropriate documentation
The ideal outcome of a focused online marketing strategy is to direct more visitors to your site, raise awareness for your brand, and increase engagement with your potential customers. It is thus important that you put in place the right documents and legal protections to ensure that you establish clearly the rights and obligations of your business vis-à-vis the individuals you engage with online.
Essential legal documents in the course of marketing include the following:
A

Website Privacy Policy

clarifies how data provided by users of your website will be collected and used by your business.

Users of your website are deemed to have accepted these terms by if they continue to use your website. By clarifying the scope of data privacy, you can avoid future disputes concerning data privacy infringement. 
6. Analyse, track,  improve, repeat
A key part of effective online marketing is to measure the results of your strategy, and constantly changing it for the better to get to your desired outcome. Depending on the online marketing channels that you employ, you may have to use different tools to measure the return of investment (ROI) of campaigns.
Goals for conversion: This is the first step to defining targets for your online marketing campaigns. Example metrics include the number of sessions, the number contact forms submitted ("conversions"), number of email addresses collected (e.g. for pop-up or sweepstake-type contests), average time spent on a page, social media engagement rates etc.
Reach: Track reach to see how it improves over time (e.g. total number of followers).
Traffic: Measure referral sources to check which strategies work better. One way to do this is to use the UTM parameters provided by Google Analytics.
Leads: Keep track of traffic from blogs and websites that are most likely to convert into leads. It is important to focus on a) bounce rate, b) average page views per visit and c) average time on site.
Customers: Continue tracking even when leads convert into customers, so you know what strategies work best. You should also take into account rate of returning visitors to a site.
Costs: Do you know how much it costs to acquire each customer ("Cost per lead/acquisition")? CPL/CPA is measured by dividing marketing + advertising costs by number of new, paying customers within that period.
Rate of Conversion (%): Keep an account of the visit-to-lead conversions i.e. online traffic percentage from leads. 

Note: Top 10% of the AdWords

 advertisers had 11.45% conversion rates or higher.

Audits: Social media audits can be especially helpful, but you can use emails, contact forms, etc. too.
Source: Positionly
Another way to determine the effectiveness of your campaigns is by running A/B tests. These are experiments that show two different versions of, for example, a landing page or call-to-action to two similarly-sized audiences to determine which one performs better. You will be required to determine what a single variable, set goals and metrics for measurement, set the controls, and finally promote your test to a small audience in order to gather insights that will guide your future marketing efforts.
7. Subscribe to free online marketing resources
Mounting a clear online marketing strategy and focused marketing campaigns may seem daunting, but there are a ton of resources available to guide your efforts. HubSpot is a treasure trove of resources which centre around its inbound marketing methodology, which focuses on using marketing to attract potential customers.
Online Business Asia also provides great resources for both online businesses and brick-and-mortar stores who are looking to get started online.
Free marketing software such as MailChimp allows you to manage mailing list subscribers and send out customised email campaigns. Hootsuite also offers an extensive freemium model that allows you to plan and monitor your social media posts and supports social network integrations for Twitter, Facebook, Instagram, LinkedIn, Google+, and more.
Are you ready to take your business online?
Tags:
Like what you just read?
---
Subscribe to our newsletter and be the first to hear of the latest Zegal happenings, tips and insights!