How Can Digital Startups Improve Their Performance with Free Online Tools?
By Trinity Hanson, Updated: 2023-02-25 (published on 2022-10-31)
If you are planning on starting a digital startup, you need to understand that time is the most important element you need to save and utilize. Wasting time is bitterer than wasting your monetary investment. If you are not optimizing your time properly, it will adversely affect your performance and productivity. Instead of looking for ways to cut expenses and petty costs, you have to find ways to boost your work performance.
Over the last few years, we have seen digital startups use online tools to increase their productivity and day-to-day performance. If you are wondering how digital startups can improve their performance with the help of free online tools, then you need to read this post. Here in this post, we will talk about some popularly used free online tools and how they help save time & energy and increase performance.
Five Popular Online Tools for Digital Startups That Are Performance Boosters
There are hundreds of online tools that are considered to help boost the work productivity of a startup. Out of plenty of available resources, we have mentioned the most popular ones for your knowledge:
Trello – For Easier Project Management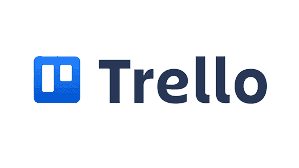 Trello is an online tool that makes task management easier for digital startups. A lot of time is wasted on manual communication and collaboration. This time can be saved by using Trello, and you can efficiently manage all petty and major tasks by using Trello with your team.
Using this tool with your team members helps you keep real-time progress of tasks you want to complete on time. Trello tells you which tasks have been completed on time, which are delayed, and which are to be completed on priority. You can also get complete information about which team members are working on which tasks.
Trello offers other features like giving business updates, simplifying & breaking down complex projects into parts, and real-time engagement with multiple participants. The best thing about this tool is it is free to use and is perfect for all kinds of startups. In addition, one can find multiple dashboard templates customized for different projects.
HootSuite – For Smooth Social Media Management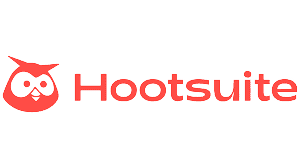 HootSuite is another popular tool used by most digital startups today. This tool is used to manage all social media profiles of a business from a single dashboard. Managing all your profiles from a single platform can save a lot of your time and energy. It makes your work easier, and you don't have to update each profile one by one manually. You can also use the Hoot suite to interact with your followers and customers as it facilitates communication from different social media channels. You can post new posts and boost the visibility of your startup on social media channels by using this online tool.
A digital business is incomplete without a strong presence on social media platforms. However, managing multiple social media profiles, including Facebook, Instagram, Twitter, LinkedIn, and others, is a very time taking task. Spending time on these platforms separately can affect a business's work performance, which is why it is best to use hoot suite.
Online-Notepad.Net – For Quick Digital Notes

Online notepad is also an essential and famous tool for a startup business. This online notepad can be used to take short notes, it can be used to write social media posts, and it can also be used to collect and note down ideas for blog posts. Every startup needs to have a blog section that can engage, inform and entertain the target audience. This notepad allows you to take notes on any device you want without any restrictions.
Gone are when you needed a pen and paper to take important notes. Creating and relying on hard-copy notes is a complete waste of time and resources. You must invest time and money to store these notes until they are used. You can easily increase your performance and productivity by using an online notepad.
The online notepad helps you take simple, rich text notes and allows you to create a task list for free. Moreover, the content you generate on the notepad can be saved in digital formats, including text, Word, and PDF. Therefore, the notepad benefits entrepreneurs who want to save ideas, links, important task lists, and short points related to their business strategies.
Mergepdf.Io – To Streamline Document Management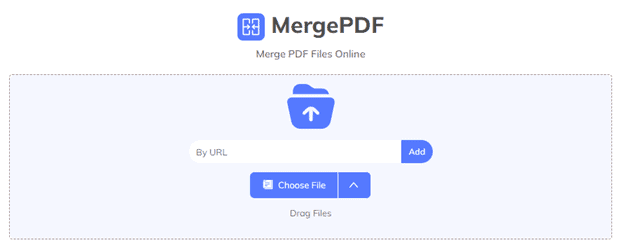 This free PDF combiner is also a popular free tool that startups commonly use. As the tool's name tells us, it combines multiple pdf files into one document. As a result, startups can easily streamline the document management process with the help of the pdf merger. This tool is free, easy to use, and poses no restrictions. You can use it on any device you want if you have a stable connection.
When you manage a startup business, you will receive multiple files from different clients. Moreover, you would have to generate invoices and bills for your customers. Managing a huge amount of pdf files is not an easy job, so it is best that you merge relevant documents.
You can merge invoices related to a single product/service together. If your storage space is filled with pdf files that are no longer in use but have crucial information, you can easily join them and add them to the archived folder. There are many more uses of the merge pdf tool, which can save time and effort wasted in manual pdf document management.
Rephraser.Co – For Quick Repurposing of Content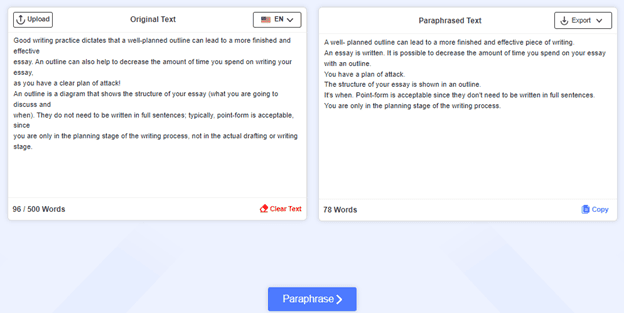 Rephraser.co is another popular performance booster tool for digital startups. This tool helps you create content within a blink of an eye. All you have to do is borrow content from your competitors or relevant sources and paste them into the input box of the tool. Then, the rephraser would scan and analyze your input data and restate it uniquely. As a result, the content created by this rephraser would be free of plagiarism and human errors.
Content is very important for any business that wants to get on Google's top SERPs. However, creating new content can be time-consuming and expensive, especially if you don't have good writing skills. By using this tool, you can save time and money and still create good-quality content!
Paraphrasetool.Ai – To Paraphrase Text While Retaining Its Meaning
This is another amazing online paraphrasing tool that can help you improve the quality of old articles and make them easy to read.
Often it happens that you generate such content that is not appealing to read and you can't use that boring text for your digital startup.
So, here this online paraphrasing tool comes in quite handy as it can transform the provided article into easily understandable content.
This AI-powered tool makes sure to keep the lines simple and avoids using such terms that can disturb the readers.
Here you will get multiple modes of paraphrasing that includes general, creative, SEO, academic, and fluent mode. You can select any of the modes as per condition and recreate the lines in a unique way.
The user-friendly design of this online paraphraser makes it an easy-to-use option. You will not have to struggle while rephrasing the content in this online tool.
The deep search technology used in this paraphraser also makes sure to keep the new content 100% unique and keep the lines away from plagiarism.
Another amazing benefit that you can get from this paraphrasing tool is that it never ruins the intent of the original content.
End Words
Managing a digital startup is not an easy job. We have seen many businesses fail just because they lack time management skills and wasted important resources. By using free online tools, young entrepreneurs can save time and effort and boost their productivity. The five utilities discussed in this post exemplify how a digital business can improve performance with free tools!
Like what you just read?
---
Subscribe to our newsletter and be the first to hear of the latest Zegal happenings, tips and insights!