Six Benefits Of Hiring A Virtual Assistant For Your Startup
By Guest Post, published: 2023-08-03
Being a startup owner is an exhilarating experience that involves late nights and never-ending to-do lists. It creates a hectic, high-stress environment where you might frequently feel overburdened and stressed.
It is crucial to realize the importance of productivity and efficiency for a business to succeed. This involves maximizing your talents and abilities and enlisting the appropriate individuals to handle other tasks, contributing significantly to your company's growth.
Utilizing a virtual assistant for the startup will allow you to concentrate on the development of the business rather than the time-consuming daily tasks.
Startups who want to cut costs and increase efficiency can benefit significantly from virtual assistants. They can scale with the help of a team but without the obligations and legalities that come with hiring someone internally because they have no employer responsibilities.
This blog will revolve around how virtual assistants can help you grow your startup multifold. So let's begin with who they are!
Who is a Virtual Assistant?
Virtual assistants help businesses and entrepreneurs in day-to-day operations remotely from their home offices. However, the role has evolved beyond straightforward administrative duties, and today's online personal assistants also have various specialized skills, from social media automation to bookkeeping.
Among the plethora of tasks that virtual assistants help you with, some include the following:
Providing administrative and executive assistance.
Scheduling meetings and keeping meeting minutes.
Organizing in-person meetings.
Making travel arrangements and reservations.
Keeping track of orders and shopping lists.
Managing your inbox.
Interacting with team members, clients, partners, and associates on your behalf.
Responding to billing, shipping, and accounting questions.
Maintaining records of sales, travel, vendor payments, and expenses.
Researching online for presentations.
Entering data and updating databases.
Managing file systems and paperwork.
Every business owner would undoubtedly want a skilled team member who can take on additional responsibilities and carry them out efficiently. Virtual assistants have extensive knowledge, making them valuable assets to your company. With their assistance, your company can grow and capitalize on lucrative opportunities while freeing up more time.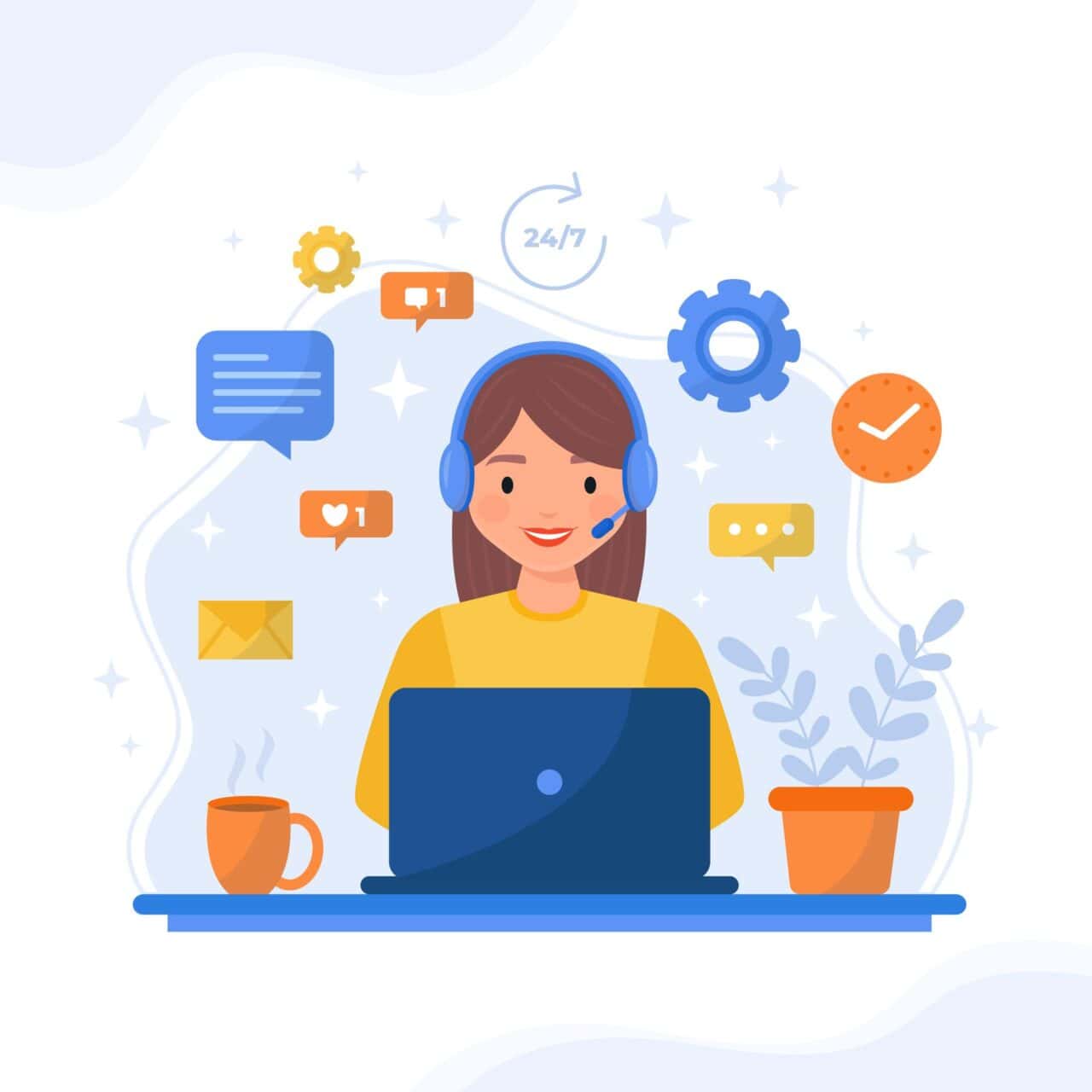 Image by Freepik
Why should you hire a Virtual Assistant for your Startup?
There are numerous advantages to getting a Virtual Assistant onboard. Below are some of the game-changing benefits that you can leverage for your startup:
Streamlined Operations
Virtual assistants can be instrumental in sharpening your focus on your main lines of business. They free up your time and energy so you can concentrate on growing your product offerings, building trusting relationships with customers, and enhancing your brand image.
A virtual assistant can help you maintain the efficiency of your operations, whether it is administrative support, scheduling, or data entry. With this newfound support, you can invest more time and effort in strategic planning, building a character for your business and take important decisions, which will ultimately help your startup succeed.
Increased Scalability
Scalability is one of the best advantages of using a virtual assistant in your company. The workload may increase as your business expands, making it challenging to complete all tasks within the allotted time frame. In these circumstances, a virtual assistant offers an adaptable solution that enables you to modify your resources to satisfy shifting demands.
Virtual assistants enable you to quickly scale your support without incurring significant costs quickly, unlike adding more in-house staff. You can scale down when the workload decreases and quickly ramp up your resources when you need more help. Because of this flexibility, your company can maintain its growth without being overburdened by unnecessary operating costs.
Boosted Flexibility
Virtual assistants provide unmatched flexibility for startups because they can work from anywhere. Startups can now hire people with the precise skills they require, regardless of location, opening up a whole new world of opportunities. They can access a vast global talent pool of qualified professionals, unlike traditional hiring, which may be restricted to the local talent pool.
With greater access to talent, filling specialized positions with suitable candidates is simpler, improving the effectiveness and efficiency of the startup's operations. Additionally, virtual assistants quickly adapt to changing needs and requirements as startups develop and enter new markets, ensuring ongoing support wherever the company operates.
Improved Client Relationships
A virtual assistant on staff can make a big difference in your company's client relationships. These accomplished individuals excel at prompt and formal communication, ensuring client questions and requests are promptly attended to. Their capacity to offer individualized support shows a sincere interest in every customer, encouraging loyalty.
Virtual assistants can also effectively manage appointments, facilitating seamless customer interactions with your company. Additionally, virtual assistants can use CRM software to record customer interactions and histories, allowing them to personalize their responses and deliver more seamless and consistent customer service.
Amplified Expertise
A startup needs an average of six months to find a good employee. However, virtual assistants make up a highly skilled and educated workforce. Furthermore, their talents complement those of your team and you in areas where you may be weak. Virtual assistants with specialized knowledge can perform highly proficient tasks related to marketing, social media management to help you get more follower for your brand, customer support, or administrative duties.
Virtual assistants are also skilled at utilizing technology to improve productivity and streamline business operations. Leveraging technology improves virtual assistants' work while also saving time and resources. These assistants are well-equipped to support the expansion of your startup because they have access to the most recent technology and tools.
Round-The-Clock Availability
Since virtual assistants are from different time zones from yours, they can manage those critical business operations that require assistance even at odd hours. Virtual assistants are adept at handling ongoing attention- and monitoring-required tasks, ensuring that crucial operations like customer service, data monitoring, and content publishing continue functioning normally even when your core team is unavailable.
Unexpected problems can occur at any time, and having a virtual assistant on-call can help you deal with them quickly, preventing potential escalations and reducing disruptions to your startup's operations.
Supercharge your Startup Workflow with a Virtual Assistant!
Given the sheer volume of tasks at your disposal, running a startup alone can be very overwhelming. Additionally, every hour you lose is an hour your business could be profitable.
However, there is no need to go it alone when you can leverage some reliable help for a small fraction of the price of a full-time team.
However, do not rely solely on luck to find the right virtual assistant. Check to see if the VA services you receive meet your needs. To help you with your startup, a reputable virtual assistant company like Wishup pairs you with the best virtual assistants who are well-qualified and trained.
Tags:
Like what you just read?
---
Subscribe to our newsletter and be the first to hear of the latest Zegal happenings, tips and insights!