The Personality & Cultural Fit Conundrum 
By Scott Harrison, Updated: 2023-01-18 (published on 2019-11-14)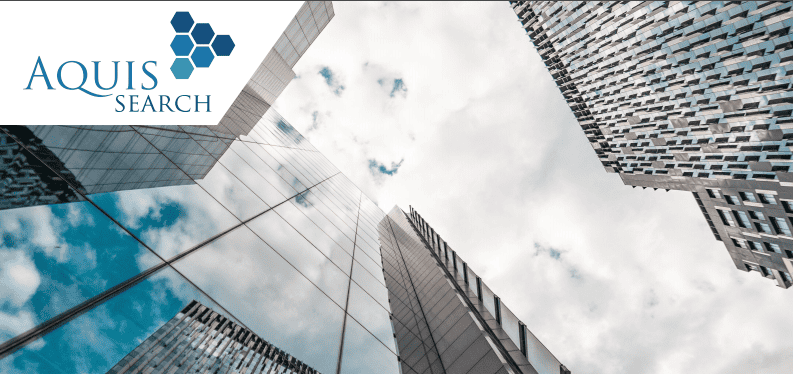 Having worked in the recruitment industry for nearly twenty years, I often measure client success on two factors. Obviously, the first being the number of placements we make with our clients, but of equal importance is whether our placements have made a significant contribution and have been successful for our clients.
Experience has taught me to take a long-term view and the quick buck mindset that some of the industry is measured on, doesn't resonate with our more sophisticated client base. It's just not the way we like to operate. However, not all firms have developed their hiring processes. Many are still taking the 'get it done' approach rather than getting it right. This means line managers are often ill-equipped in how to hire, meaning in many cases we see turnover. As a former organisational psychologist I have focussed much of my time in recruitment on both the 'art' of the placement, alongside managing the science behind it to ensure that the risk is fully managed. 
Recently I met a senior manager who told me she had hired a fantastic candidate to join her team. The profile and background was an exact match on skills and she was genuinely excited and very happy to have this candidate in the team. Six months later I met her again and asked her about how that person was doing in the team. Disaster! The brilliant new team member had just been performance managed out after numerous coaching and training interventions. 
It ended in failure! So what happened? 
A total cultural misfit. When asked how to avoid this mistake again, the reply from the hiring manager ran along the lines of 'it's not possible' and 'we don't really know someone until they are in the seat and doing the role'.
Is this really true?
Recruiters should help to educate their clients on how to interview on personality and cultural fit and ensure they take a proper brief on what the culture is before they start sending CVs to the hiring manager. Most hiring managers get the technical piece right, but the most obvious danger is the softer stuff, what we all call the employers cite when talking about their recruitment process.
It's rarely defined and often spoken about in vague terms and hence assessing for cultural fit is not only subjective, but often feels like shooting in the dark. There seems to be no objective metrics by which to judge cultural fit. There are also many misconceptions and hiring managers are often guilty of claiming to be able to read people well when they have not yet defined what the parameters are for culture. Enthusiastic candidates or someone that has a connection with the hiring manager often wins out over other possibly more suitable candidates. 
The problem for hiring managers and recruiters alike is that cultural fit is simply difficult to assess quickly than the more tangible 'hard' skills. The most successful recruiters can navigate technical skills and cultural fit because they know their clients' values and vision better than their competitors and sometimes better than the new managers to the business. 
Define and communicate the company and team values and vision
The Harvard Business Review describes cultural fit as the likelihood that someone will reflect and/or be able to adapt to the core beliefs, attitudes, and behaviours that make up your organisation. 
Culture is not a fixed set of rules and regulations. And it is something that is constantly growing and evolving over time, sometimes led by its people, but sometimes impacted by organisational changes. Hiring talent that can evolve with such changes is important. Ensuring that the culture – its vision and values – of the hiring company are aligned with the culture of a future employee is key.
At a top level, a company's vision will speak to a candidate that wants to buy into a future with a company that is travelling in the same direction as they are. 
At a more granular level, there will be subtle variations between company values and individual teams' values. As a first step the organisation needs to understand and define those values and then communicate them as part of the recruitment process. Everything from writing the job description and briefing a recruiter. As well as using language in all literature related to hiring that appeals for qualitative skills such as entrepreneurship or innovation as an example, instead of focusing on years of experience, can help attract the right kind a person. 
According to the Mercer Global Talent Trends 2018 Study, "Thriving employees are three times more likely to work for a company with a strong sense of purpose." By bringing your mission, vision, purpose, and value forward, prospective employees can gain an understanding of what the company stands for and determine whether or not they are in alignment. 
You can also understand your organisational culture is by looking at the way employees are recognised and rewarded. For example, in a performance-driven culture, those with a high drive to succeed will rise up the ranks more quickly. Conversely, ambitious employees stuck in an organisation that offers no training or development opportunities will likely leave quickly. 
Ask the right questions – use behavioural, motivation and indicator questions
There are numerous tools available to assess a person's likely cultural fit. These can help delve deeper including psychometric testing which often has a place in more senior hires where values and leadership skills can be jointly assessed. For most hires, the best approach is simply knowing which are the most relevant interview questions that will lead to an understanding of a candidate's behaviour or attitude in given scenarios. Probing more into an individual's motivations and how their work life is part of their lifestyle can help paint a more accurate picture of an individual than just understanding their ability to get the job done.
This sounds easier said than done. In my experience, we would always advise a structured interview process where answers to questions can be compared and contrasted to see how candidates vary. The problem for hiring managers and recruiters alike is that cultural fit is simply difficult to assess quickly than the more tangible 'hard' skills. The most successful recruiters can navigate technical skills and cultural fit because they know their clients' values and vision better than their competitors and sometimes better than the new managers to the business. 
As organisations realise the value of hiring for cultural fit, questions geared to gauge a candidate's values and motivations are becoming increasingly common during interviews. Most of these questions relate to asking a candidate what they would do in certain situations and explore what they like and why. An example could be 'What has been your preferred reward and recognition initiative across the places you have worked in the last five years?'. While this does not overcome unconscious bias completely, it provides an opportunity to delve more into your candidate's motivations, behaviours and values rather than just experience. 
Beware of the dangers of hiring for cultural fit alone
Many companies have already understood all of this and began to hire for culture fit to ensure that every candidate hired is able to buy into their vision. 
However some critics now claim it reinforces lack of diversity, creates corporate monocultures, and feeds groupthink. Facebook has reportedly prohibited the use of the term "culture fit" when interviewers provide feedback on candidates on the basis that it encourages homogeneity. As Tomas Chamorro Premuzic previously wrote for Fast Company, while culture fit is "typically evaluated in terms of candidates' values, style, or background, such qualities are generally folded into demographic and socioeconomic factors." As a result, managers may subconsciously make decisions based on whether or not the candidate looks like everyone else. 
Diversity is dynamic and is ethically speaking simply the right thing to pursue. Diversity is the opposite of sameness, and sameness is the enemy of innovation. If sameness permeates a company the result is an unconscious bias. Yes, hiring for culture fit alone is problematic as it won't ensure a dynamic, innovative, and future-focused organisation. 
The challenge with hiring for culture fit is it often means you miss out on great talent. Many hires are made through the employee referral channel. It is rewarding to know that colleagues are happy to refer their friends to HR for new roles that come up. But we also know that people tend to refer candidates from their existing work, school and social networks, who may have similar backgrounds and experiences. The result is a tendency to hire the same type of person. 
When we hire for culture fit alone, we might miss out on great talent that pushes the culture in new directions. 

The new thinking about cultural fit hires- 'culture add'
A new line of thinking is to look for "culture add." This concept allows you to assess a candidate's ability to thrive in the organisation as it is today, and to help the organisation grow into what it wants to be tomorrow. 
Hedge fund Bridgewater operates an open culture where the best ideas win no matter who they come from. In other words a meritocracy where the management work on the principle of 'radical transparency'. Cultural add is a very important concept in this scenario as the company is inviting challenges to existing ideas, which may not come from a team hired for cultural fit. The difference may sound subtle but it is definitely more than a question of semantics. 
Assessing for culture fit can unintentionally encourage managers to pick candidates that look like everyone else. But looking for culture add helps managers to determine how a candidate's individuality and differences can make a company better and stronger. That's the first step in making a great hire. Businesses need a workforce that is inspired to learn, grow and be able and willing to adapt as the company and the business landscape changes. 
The real conundrum
There are many critics of the "culture fit" hire. There are likely to be as many anecdotal examples of a successful hire made where the candidate is simply excellent 'technically' at their job, in spite, or despite of any cultural fit concerns flagged at the interview stage. On the flip side, employers can end up overlooking the technical skills in favour of a candidate that fits the culture and there is just too much emphasis placed on preserving and enhancing a firm's culture. The senior manager who has had his or her fingers burnt will no doubt place a higher value on cultural fit than he/she would have previously. Whatever your take, it is fair to say that we cannot afford to ignore it. Perhaps the conundrum is also the emphasis placed on cultural fit. The question is are we willing to forgo exceptional talent to make sure the fit is there? There has to be a balance between hard and soft skills – achieved only by a considered approach that takes cultural fit into account alongside all other criteria. 
It takes time
The onboarding process can be a very helpful period to ease a person into a role and should not be overlooked. Just because someone seems like a perfect fit doesn't mean they will seamlessly slot into a team or role. All new recruits need time to assimilate and absorb the culture of their new team, and if onboarding is done correctly it will serve to enhance the feeling that the right choice has been made and your new employee is indeed a great "cultural fit". 
Finally – Treat recruiters as business partners
Recruiters must be considered vital contributors to building the business and ambassadors for you to the market. They need to deeply understand the needs and values of the business and hiring managers need to treat them as business partners. That way they can be fully on board with your objectives and help structure the process to find and assess the most ideal candidates against all criteria of the role. 

Scott Harrison is a Founder and Chief Executive Office of Aquis Search with overall responsibility for the strategic direction and day to day operations of the business. He leads a team of established senior consultants that deliver recruitment solutions for legal, risk, compliance, finance and accounting, human resources and support functions across APAC. He has established networks and relationships with law firms, financial institutions along with a number of clients across the broader commerce community with a particular focus on accessing leading regional and global legal and HR talent. 
Scott is a qualified organisational psychologist and began his career in management consulting before moving into the recruitment industry over 20 years ago, initially in Sydney and since 2003, in Hong Kong. He is passionate about the delivery of leading recruitment solutions and best practice for clients across Asia. He holds a Bachelor of Arts (Macquarie University) and a Masters in Applied Psychology and was previously admitted to the NSW Board of Psychology. Scott is an MOM registered EA, registration number: R111290 
About Aquis Search 
Aquis Search is a regional leader for corporate governance and control functions executive search and recruitment services. Our geographical coverage extends beyond our office locations and we handle search assignments in numerous Asian countries. 
Our clients are members of a global network of prestigious financial institutions, leading UK & US law firms and many of the largest companies within the Fortune 500. Professional integrity is the key value on which our client relationships are built, and the majority of our business is the result of personal referral. This is testament to the high level of professionalism for which we are known. 
Aquis Search offers executive search services across APAC including Seoul, Hong Kong, Taipei, Shanghai, Beijing, Singapore, Mumbai and Pune. www.aquisearch.com 

This article does not constitute legal advice.
The opinions expressed in the column above represent the author's own.
Start managing your legal needs with Zegal today
RELATED READING: The Best Legal Podcasts (2021)
READ MORE: A Letter To The Aspiring Lawyer: Why The GIG Economy Should Be On Your Radar
Like what you just read?
---
Subscribe to our newsletter and be the first to hear of the latest Zegal happenings, tips and insights!