Zegal has launched in the UK
By Zegal, Updated: 2021-10-21 (published on 2017-12-03)
We at Zegal are very excited to announce that today we launched in our 5th country – the UK!
Zegal – from zero to one to five
The idea for Zegal started in 2013 with the vision of a world where the business of law works for everyone. First launched in Hong Kong, and now available in Singapore, Australia, New Zealand, and the UK, Zegal offers a cloud-based legal software that allows SMEs to create and sign legal documents online, work with lawyers to handle legal matters and implement best practice business processes. Since our launch in 2013, we have grown our user base to more than 20,000 business users.
For Zegal CEO, Daniel Walker, and Head of New Business – UK, Chris Sykes, our launch in the UK is a homecoming. Both Daniel and Chris are former English solicitors who found that the small and medium sized business segment received little to zero attention despite making up 85% of most national markets.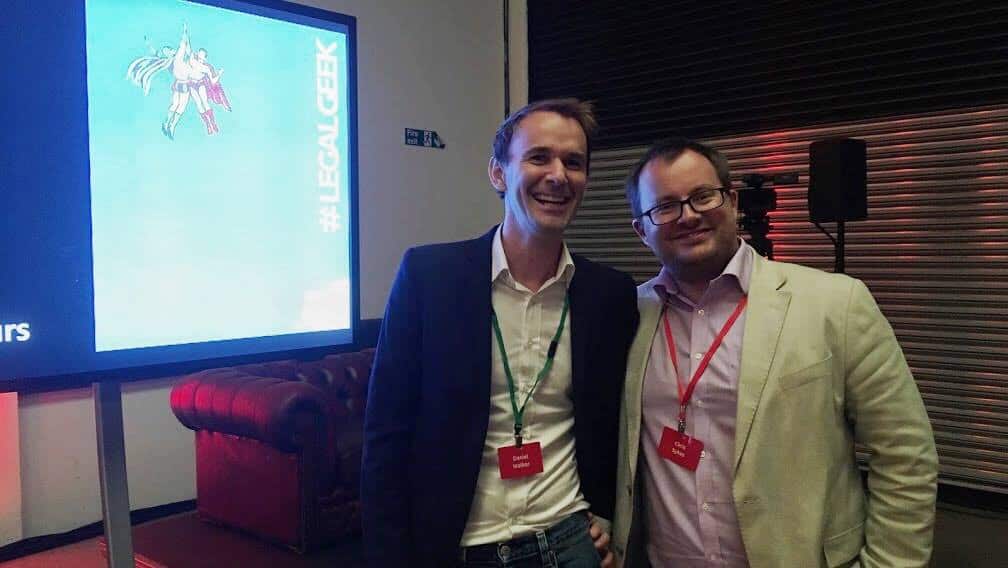 Now, with more than 4 years of experience in serving small and medium sized businesses, we have crystallised our philosophy with our new brand Zegal and are excited to go global. To learn more, check out our blog post here.
Ever since moving back to his hometown of Manchester a couple of months ago, Chris has gotten busy meeting with law firms and potential clients to spread the word about Legal Tech. We have found that businesses in the UK are highly receptive to cloud software-as-a-service (SaaS) solutions. Legal professionals are increasingly using technology solutions in their daily lives. This is a market that no legal tech company can ignore. This is a market that we're excited to bring our cloud legal software to.
Our cloud legal software helps businesses manage their legal needs more seamlessly and efficiently
As a small business with limited resources and tight finances, you inevitably face a host of challenges when it comes to running your business. On top of managing the operational side of things so that you can deliver your goods and services to your clients on a timely basis, you also have to manage your accounts for optimal cash flow, submit applications to protect your intellectual property, and review legal documents that impact your business interests.
By using Zegal's cloud legal software to create, e-sign, manage and store your legals you can help your business improve its efficiency, accuracy and compliance. Here are some of the features you will enjoy as a Zegal user:
1. Access the more than 200 legal documents available in Zegal's cloud legal software
With our sizeable library of legal documents, you will be able to find the essential legal documents that you will need in the course of running your business, from Employment Contracts for hiring new employees to a Trade Mark License Agreement for when you want to expand into new markets effectively by lending your licensee your company's established name and reputation.
Our document builder uses a simple Q&A interface that makes drafting your legal documents a straightforward and fuss-free process. When you amend a clause, the technology automatically ensures that corresponding numbers will match, numbers run correctly, and new rules are triggered to either set compatible clauses or prompt you for even more data that you might have missed out.
We provide on-boarding and training and assistance through our Help Centre and Live Chat so that you can navigate our web app easily right from the get-go.
2. Store, share, collaborate, manage, and e-sign of all of your business legal documents in the cloud
With the Zegal app, you can:
Store your legal documents in a centralised place within our cloud legal software to streamline the process of managing your legal documents; 
Grant access to members of your team who would need to deal with legal documentation, while still retaining the ability to pull up and review your business documents when necessary;
Invite your business partners to collaborate on and e-sign legal documents within our app.
3. Manage your workflows seamlessly with integrations
Organising all the legal documents you need to run your business is simple with Zegal's integrations with Google Drive, One Drive  and Dropbox. It's just one of the many ways we have improved our product to help you get what you need done, hassle free.

Our integration with cloud-based accounting software Xero allows you to link your Xero account to Zegal (Dragon Law) and easily generate invoices from certain documents, thereby saving you time and reducing data entry.
Pricing plans for every stage of your business
Since starting Zegal, we have expanded the range of plans that we offer to cater to a greater range of businesses at various stages of maturity and with different levels of legal needs. Our Startup Plan provides targeted support for startups with limited financial resources that nevertheless want to get their legal fundamentals right and hit the ground running. Our Premium Plan is for companies that want legal advice from a dedicated UK law firm in addition to our full suite of legal documents.
Check out our pricing page for a succinct overview of what each plan offers and decide what best suits your business.
*no credit card required
Existing users: Easily purchase the UK jurisdiction add-on for your account
For existing Zegal clients doing business in the UK, you can easily scale your business into the UK with the support of Zegal's document library.
As an existing Zegal customer, you can purchase the UK jurisdiction add-on for your account in one click!
Get in touch to find out how Zegal can assist your business
Based in London or Manchester? To learn more about how Zegal can assist your business, schedule time for a cup of tea with our Head of Global Expansion, Daniel Walker, by reaching out to us on sales@zegal.com or by using the website livechat.
Tags:
Like what you just read?
---
Subscribe to our newsletter and be the first to hear of the latest Zegal happenings, tips and insights!