How Digital Marketing Is Transforming the Real Estate Industry
By Eve Anderson, Updated: 2023-11-24 (published on 2020-11-12)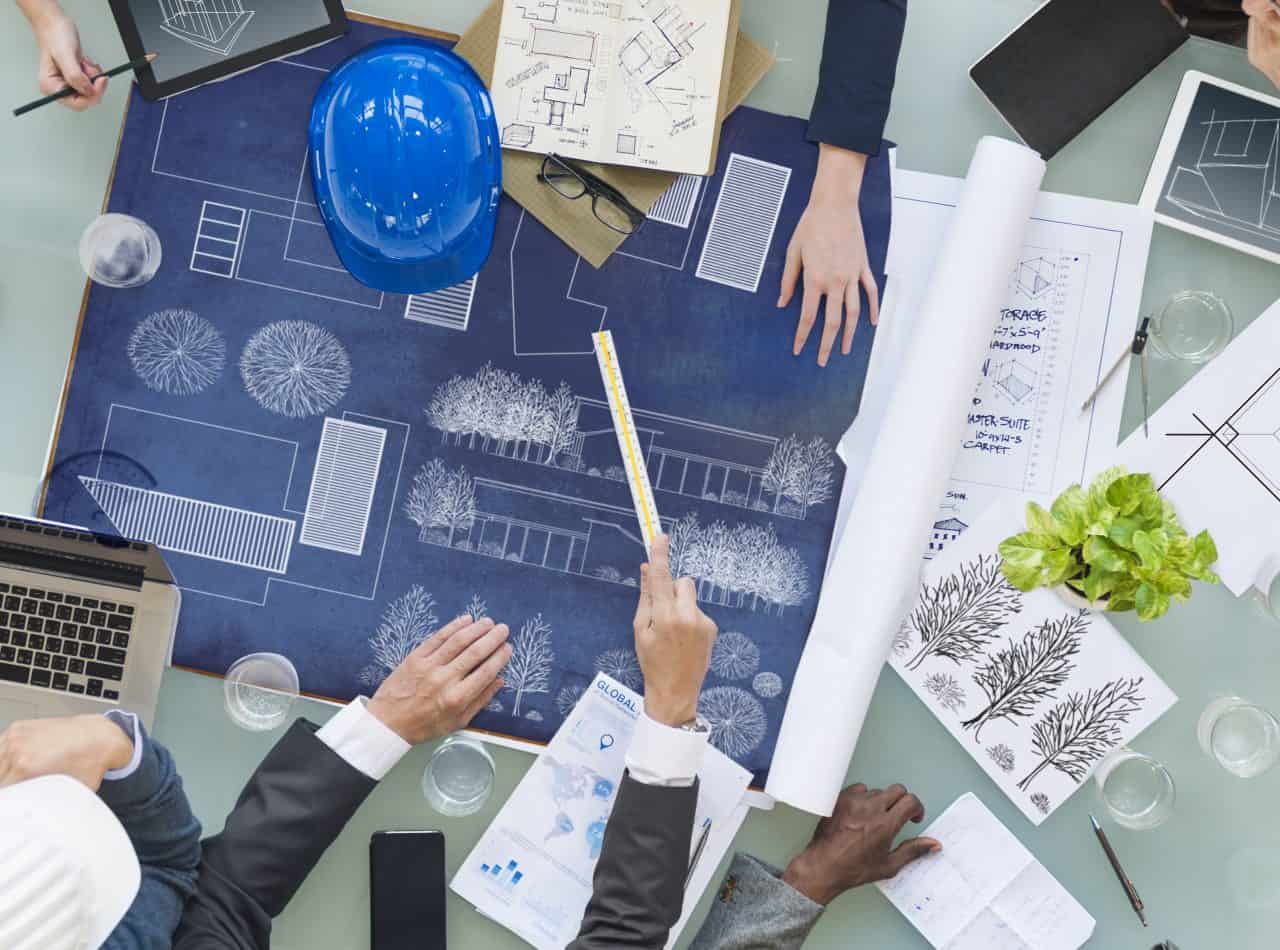 Digital marketing channels are a gold mine of qualified leads. They allow real estate realtors to highlight their industry authority, showcase results, and build stronger relationships. The National Association of Realtors performed a research study and found that 99% of Millennials start their home search online.
Here is how digital marketing is transforming the real estate industry.
Augmented Reality Boosts the Effectiveness of Home Tours
Brands have been using augmented reality in marketing campaigns for quite some time now. Essentially, it allows them to gamify user experiences and deliver individualized shopping processes. Research says that 83.1 million American customers use AR at least once monthly in 2020. The uses of these technologies in real estate are multiple.
For example, during the Coronavirus pandemic. We already wrote about its impact on the Australian property market, from lower property prices to decreased interest rates. Social distancing measures prevent realtors from hosting traditional, in-person tours. To adapt, they have shifted to online tours. By using AR tools, real estate agents provide clients with a 360-degree view of the property without compromising their safety.
Virtual tours are a faster and more efficient way to find new homes for sale. Instead of attending multiple Open House events in a row, homebuyers can use their devices to explore AR catalogs and identify relevant properties faster.
Finally, VR and AR help users visualize the projects that have not been finished yet. With the help of these tools, customers will be able to picture the end result. Realtors can even adapt the style, surroundings, and interior design to appeal to a customer's taste. 
Social Networks Strengthen Brand Authority
According to the study mentioned above, 77% of realtors actively use social networks, while 47% of them claim these channels drive the highest-quality results. Each social network delivers a spectrum of benefits for realtors:
Facebook
As the most popular social network, Facebook is all about boosting brand awareness and building trust. On Facebook, real estate professionals can build online communities, book appointments, communicate with existing and prospective customers, publish list-related updates, and curate customer reviews and ratings.
Additionally, Facebook Ads are also an invaluable aspect of your real estate marketing strategy. Their targeting features allow realtors to put the right ads in front of the right audiences.
The types of Facebook content that work for realtors:
Company milestones

Blog content promotions

Listing updates

Home renovation tips

Live Q&A sessions
LinkedIn
LinkedIn is the largest online professional network. While it may not help realtors find potential buyers, it is still essential for personal branding. Namely, LinkedIn is an online resume for real-estate professionals. They can show off their careers and industry experience. Above all, they can share insightful and industry-specific content that will position them as a knowledgeable and credible source and build trust with both industry experts and potential customers.
Industry news

Industry-specific content, such as real-estate whitepapers, case studies, reports

Relevant and data-backed status updates

Live Q&A sessions
Instagram
In real estate, Instagram has gained immense popularity over the past few years. It allows businesses in this industry to engage audiences and inspire loyalty. For example, realtors can share high-quality photos of the properties they have just sold. That is aa chance to share their clients' stories – how they met, what a client's expectations were, and how they helped them.
Also, Instagram is also perfect for leveraging social proof. For example, real estate businesses could publish clients' remote video testimonials, along with their photos. That will humanize their brand and build trust with their target customers. Knowing that a company has already helped people with similar needs, potential customers will be more likely to hire them.
Finally, real estate agencies can use Instagram Stories to share daily property updates and trigger followers' fear of missing out.
Chatbots Deliver Personalization and Immediacy
AI chatbots have become an inseparable aspect of customer service. Gartner predicts that 85% of customer support interactions will be performed by a bot by 2020. Moreover, 64% of businesses believe that chatbots will provide a more customized support experience for customers.
In real-estate, chatbots automate a wide range of manual processes. Instead of wasting time cold calling, door knocking, and printing pamphlets, real estate agents can use bots to boost exposure and generate valuable leads.
Here are a few most critical benefits of AI bots for real estate businesses:
Providing real-time customer support
When a lead on your website and asks a question, a chatbot will provide answers in seconds. Impatient buyers and sellers do not need to wait hours for human agents to respond to their service inquiries.
Being available 24/7
Real estate agents' busy schedules may prevent them from answering customer inquiries regularly. Chatbots are available for leads whenever they reach out, addressing service tickets even outside of a company's business hours.
Engaging users and collecting customer data
From printed questionnaires to online website forms, the way real estate agents collect customer data has changed over time. Interestingly, with the rise of AI, realtors can now use chatbots to make this process more interactive. A bot communicates with a user in a natural and engaging way and, at the same time, captures their data.
Automating the follow-up process
Following up on prospective clients is an essential aspect of any real estate professional's life. Instead of sending out follow-up emails manually, you can automate this process with a chatbot.
Scheduling house tours
Users do not need to call your agency or send emails to schedule property viewing. They can speed this process up by reaching out to a chatbot and scheduling the tour within seconds. To up their game, real estate businesses can even host a virtual property tour directly from a chatbot.
Start Improving your Real Estate Business' Digital Presence
The World Wide Web has become an inseparable aspect of our lives. And the real estate industry is no exception. As the number of customers looking for homes online is growing, realtors need to adapt. Essentially, only by having a solid digital marketing strategy in place will they be able to expand your reach, provide immediate feedback, and generate more qualified leads. Above all, they will gain your target audience's trust and deliver unique experiences.
Additionally, to grow your online presence, real estate businesses should also:
Optimize their websites for search engines by targeting high-ranking keywords, building quality backlinks, writing optimized meta titles, claiming a Google My Business listing, registering on online directories

Produce quality blog content, such as industry-related and fresh articles, infographics, case studies

Work on brand consistency. They should ensure that the company's data, such as its name, address, location, and phone number, are the same across all

online marketing

channels they use.
How does your real estate company use digital marketing to cater to its clients?
Eve Anderson is a marketing specialist turned blogger. Interested in sports and exciting travel destinations. Love to share content that can inform people.
This article does not constitute legal advice.
The opinions expressed in the column above represent the author's own.
Start managing your legal needs with Zegal today
READ MORE:Social Media Marketing Tweaks That Could Change Your Business
FURTHER READING:Save Your Business An Hour a Day By Automating These 5 Tasks
Like what you just read?
---
Subscribe to our newsletter and be the first to hear of the latest Zegal happenings, tips and insights!