What is a Director's Appointment Letter?
A Director's Appointment Letter is used to appoint a director to the board.
What is a Director's Appointment Letter?
A Director's Appointment Letter is a document for appointing a director to the board.  Specifically, a person cannot be appointed a director of a company if they are under 18 years of age.
After the appointment of a director, the director needs to submit his Consent to Act as a Director. A Consent to Act as a Director is, as you may expect, written consent of the appointed to act as a director of a company. Essentially, Directors have numerous duties that they have to perform in accordance with the Corporations Act 2001 (Cth). Generally, these are strictly enforced. Therefore, due to the importance of the appointment and all that goes along with it, a Director must provide their consent to act in that role in writing within 28 days of a director's appointment.
What to include in the Director's appointment letter?
A director's appointment letter is written to appoint a new director to a company. There are some important things to be mentioned in the appointment letter:
Commitments to the Terms of Office
Every director that is newly appointed should agree to the norms of office.
Duties & Responsibilities
Chiefly, all the directors should comply with the duties and responsibilities of that organization drafted by the Board of Directors.
Conflict of Interest
Importantly, after appointment as a director in a company, he/she should not engage in any other similar position in another organization that may lead to a conflict of interest in the near future. Additionally, they must not improperly use their position for personal gain.
Remuneration
The newly appointed director is may receive remuneration based upon their knowledge and experience. Specifically, the remuneration amount comes from the Board of Directors.
Confidentiality
Notably, as a director of any company, one has the access to companies' documents & records, including financial statements. Therefore, it's crucial to maintain confidentiality for the security of any organization.
How do I make an appointment for a director?
Firstly, the initial step is to call a board of meeting where every shareholder has the legal right to choose the board of directors. Then, if more than 50% of shareholders vote for the same director the legal formalities to appoint a new director should follow.
What are the restrictions on the appointment of directors?
Generally, there are different restrictions on the appointment of directors according to the nature of the company. Essentially, if it is a public company, there should be a minimum of 3 directors. However, if it's a private company, there should be a minimum of 2 directors. A company can have a maximum of 15 directors according to the Company Act, 2013. 
What is a Non-Executive Director?
A non-executive director is also known as external directors, outside directors, or at times independent directors. They are a part of the company's Board of Directors but are not a part of the executive team of the company and so are not engaged in the daily operations. Their roles can be seen in policymaking and planning.
They are at times put in place for PR reasons to add value to a company's image or brand. In practice, their responsibility also includes monitoring the executive directors too.
Conclusion
A simple contract outlining the terms of the appointment of a director is one of the first steps to making your board of directors official. Importantly, creating this simple document ensures good corporate governance and that everyone knows the expectations of their specific role.
You Might Also Like
Along with this document, make sure you see these other templates in our library:
The Zegal Template Library
Zegal's template library is a list of essential and premium business templates for your everyday legal needs.
Save money and time without sacrificing quality or missing vital legal requirements. Whether you're a startup or a larger enterprise, Zegal lets anyone create a legal agreement.
Let us take care of the legals so you can focus on running your business.
If you need more help, our "Talk to a Lawyer" feature gives you access to a qualified lawyer to get all the expert advice you need.
Try it for free today!
Ready to get started?
Create a free account now and explore all of the Zegal features.
No credit card required

Choose from 1000+ legal templates and draft contracts with ease and confidence.
Start now free
Contract and document management made easy.
Draft
Edit
Collaborate
E-Sign
Store
Automate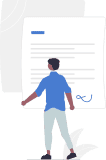 Pay As You Go
Purchase this specific template and generate a unique bespoke document in minutes.
$40-$80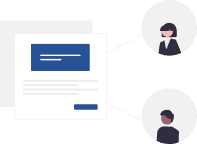 All-Access Plans
Create any document from our comprehensive template library on a fixed monthly plan.
From $120/month