All your files in one place
Push any Zegal documents to Drive, and pull your existing contracts into Zegal.
Key dates & notifications
Zegal automatically tracks key events and dates from your contracts, and create task for you, so you'll never miss a contract expiry again.
Retrieve documents fast
Add tags to your files to make them easy for you or your team to find, or search by key terms from the contract.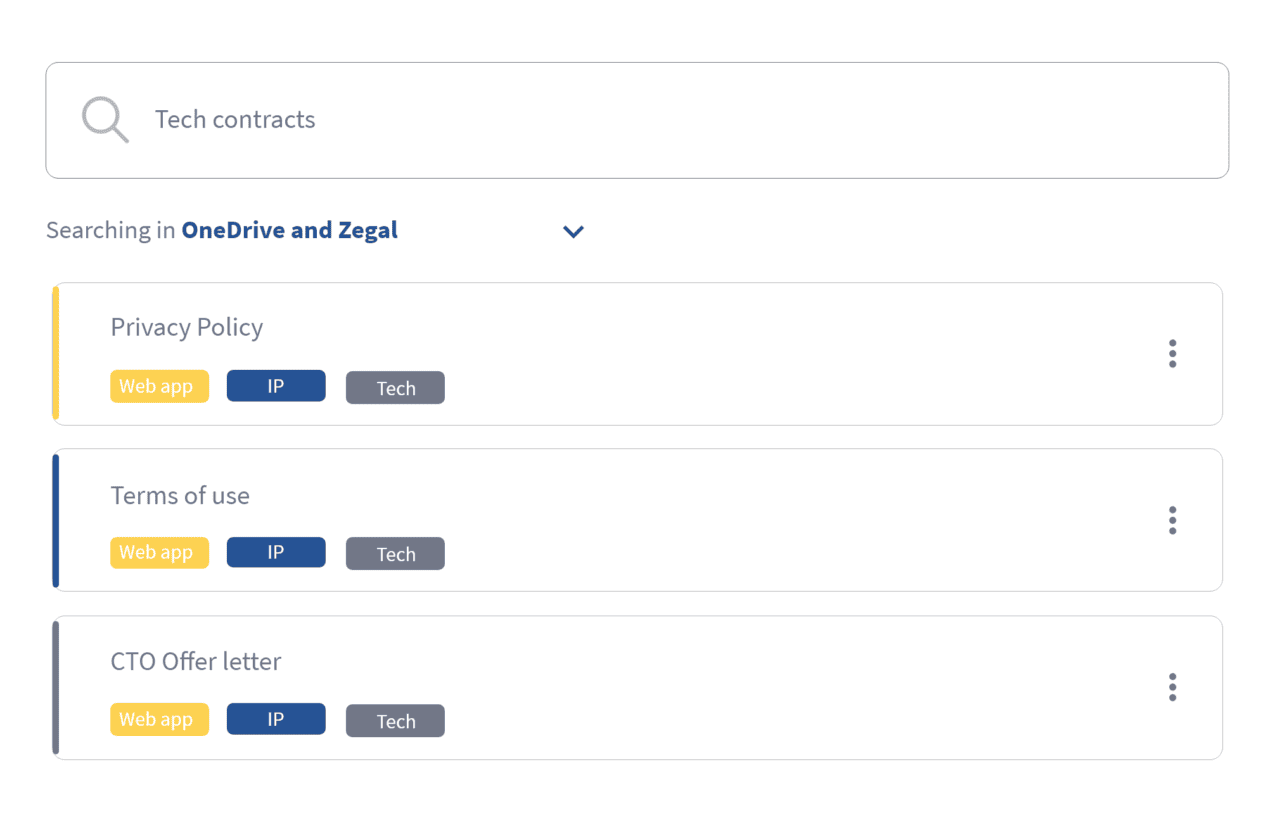 Simplify your workflow
Switch between Drive documents and your Zegal contracts without ever leaving your workspace.
ZegalSign & OneDrive
Securely e-sign any documents in OneDrive using ZegalSign, our native e-Signature platform