What is a Franchise Agreement?
A Franchise Agreement is a contract whereby a franchisee buys the right to run the business of the franchisor at a designated location/market.
Recommended for startups and small businesses
How to create a Franchise Agreement
Make an agreement using Zegal templates
Get help from a lawyer anytime
Easy to Use Legal Templates
Quickly and easily create any legal agreement for you or your team.
Affordable Plans
Straightforward pricing plans and bespoke packages built to simplify all your legal demands.
Vast Document Library
Zegal's comprehensive collection of agreements means you always have what you need at your fingertips.
What is a Franchise Agreement?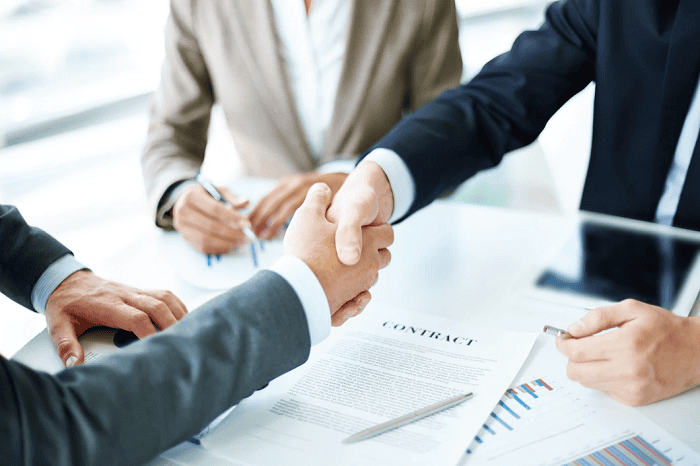 A Franchise Agreement is a contract whereby a franchisee buys the right to run the business of the franchisor at a designated location/market. It is legally binding and details the expectation of the franchisors from the franchisee.
The Franchise Agreement delineates the respective rights and obligations of the franchisor and franchisee in the franchise arrangement.
Under a Franchise Agreement, the franchisor's obligations would be training and providing assistance, while those of the franchisee will be focused on the operation of the business e.g., the use of intellectual property rights.

Some examples and popular names of businesses that use franchise agreements are:
Fast food and chain restaurants such as KFC, Starbucks, Mcdonald's, and Pizza hut.
Convenience stores such as 7-Eleven, Walmart, and Target.
Travel and hospitality chains like Marriot International, Hilton Hotels, and resorts.
Freight Service Providers like UPS, and DHL.
Others.
Why is a Franchise Agreement important?
A Franchise Agreement is an instrument for getting legal approval of doing business on the basis of the franchisor's business model by using the franchisor's brand name and goodwill. This is a very popular business model because it has already been tested and running successfully so there is a minimum risk while operating such kind of business if done correctly. It helps both franchisor and franchisee to protect their legal right.
While drafting this agreement, all the things related to payment, renewal, training & management, and transfer of ownership has already been discussed and written down in the agreement which will help both parties to settle down the disputes if arise in the future. While the agreement is mainly designed to protect the intellectual property (IP) of the franchisor, it is equally important to ensure consistency in the brand when it comes to operation by the licensees.
How does a Franchise Agreement work?
A Franchise Agreement works out if there is mutual understanding between the franchisor and franchisee throughout the business. Some of the important things to include in the agreement are:
Terms and conditions of the agreement: this includes the basic terms and conditions on which both franchisor and franchisee have agreed to do the business. This includes specified locations with exclusivity rights, advertising commitments, conditions for renewal, termination policies arbitration clauses, insurance, and indemnification clauses.
Duration of the franchise agreement: the duration or time frame of the franchise has been written down on the agreement, this also includes the process or possibility of extending the duration.
Training and support: while starting a franchise business one of the main concerns for the franchisee is training and support from the franchisor. A franchisor is responsible for providing all the training and support while starting the business as it helps to develop a proper system for the business.
Use of goodwill and brand name: This includes the use of the franchisee's intellectual property rights, trademarks, and goodwill. It will specify how it can be used. A franchisee will also be required to maintain records and provide regular reports of the financial and operational activities. The franchisor also holds the right to request more information such as tax returns in order to audit the franchisee's records. The franchisor reserves the right to inspect the physical premises to ensure that the facility is well maintained. They can additionally request renovations as required.
Fees and payment: There is an initial fee and a continuing royalty or fees and payments a franchisee must agree to pay a franchisor. The recurring payment is usually on a percentage basis of the total sales.

A Franchise Agreement details the franchisee/franchisor relationship, including detailed information such as proprietary statements.  It also covers site maintenance and upgrades requirements.
What are the three types of franchise agreements?
There are three types of franchise agreements:
Master Franchise Agreement: This agreement grants a master franchisee who is also known as a sub franchisor the ability to approve franchises to others dealers in a specific geographical location.
Area Development Agreement: Also called an "area director agreement" or "area franchise agreement," this agreement grants the sub franchisor similar rights and capacity, but with comparatively less responsibility and rewards.
The representative, here usually does not hold the power to grant or sign franchise agreements. Still, they have the right to help with the marketing process of the franchise and provide assistance to franchisees on the franchisor's behalf, within a particular area.
Area Representative: This is an option agreement where one agrees to open and operate a certain number of franchised businesses in a specific area. A separate fee has to be paid to obtain exclusive rights to create more units in the area.
Issues with Franchise Agreement
Franchising allows a brand to consistently grow by having a sustainable replication of a brand's image. However, an agreement for the same is quite complex to prepare. Franchises while being in line with a company's brand guidelines should have uniqueness too but there is a very thin line of balance for this and so, the lines between consistent branding and expressing uniqueness can get quite blurry. Legally speaking, this can be a huge dealbreaker. For example, Mcdonald's has a huge global franchise spread across continents and each stands out as the McDonalds-fast-food brand itself. However, the menu of the fast-food chain varies greatly according to the location in order to fit in with the local taste.
A Franchise Agreement needs to be flexible enough to cater to this kind of uniqueness but at the same time should have the values of the brand as its core. This must be one of the biggest issues while drafting a Franchise Agreement.
Can a Franchisor negotiate a franchise agreement?
Most franchise agreements are in favor of the franchisor. However, franchisees can try to negotiate a few changes to make it more favorable for them if the agreement has not yet been signed. Even in such cases, a franchisor does not have to agree to the changes if they do not want to. In case the agreement has already been signed, the franchisee can be held to follow the terms.
Can a Franchisor terminate a franchise agreement?
Normally when a franchisor finds a breach of contract, they have to inform franchisees and provide them a reasonable time to sort things out. If things were not sorted out properly according to the terms and conditions mentioned in the agreement then a franchisor can terminate a franchise agreement.
Conclusion
A Franchise Agreement is well detailed and quite elaborate as well as lengthy. A successful franchise business requires a well-drafted franchise agreement and effort from both franchisor and franchisee. While a franchisor is responsible for establishing business systems, providing the use of trademark, providing training and support on the other hand a franchisee should pay franchise fees and manage the franchise location.
You Might Also Like
Along with this document, make sure you see these other templates in our library:
The Zegal Template Library
Zegal's template library is a list of essential and premium business templates for your everyday legal needs.
Save money and time without sacrificing quality or missing vital legal requirements. Whether you're a startup or a larger enterprise, Zegal lets anyone create a legal agreement.
Let us take care of the legals so you can focus on running your business.
If you need more help, our "Talk to a Lawyer" feature gives you access to a qualified lawyer to get all the expert advice you need.
Try it for free today!
Ready to get started?
Create a free account now and explore all of the Zegal features.
No credit card required
Related Documents
If you're creating a Franchise Agreement, you may also be interested in the following documents:

Choose from 1000+ legal templates and draft contracts with ease and confidence.
Start now free
Contract and document management made easy.
Draft
Edit
Collaborate
E-Sign
Store
Automate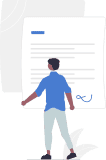 Pay As You Go
Purchase this specific template and generate a unique bespoke document in minutes.
HK$ 500-3000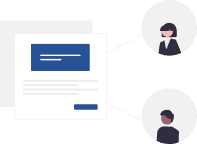 All-Access Plans
Create any document from our comprehensive template library on a fixed monthly plan.
From HK$600/month
Nice things people say about Zegal.
"Using Zegal allows us to take a lean and efficient approach that cuts costs while maximising results."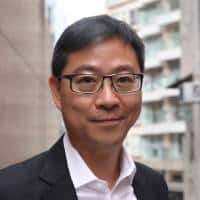 Alex So
Managing Partner

"Zegal is easy to use and customer service is responsive and helpful! I strongly recommend it!!"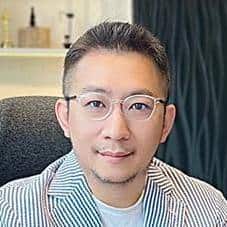 Alan NG
CEO

"Zegal makes onboarding a new client or employee fast and simple."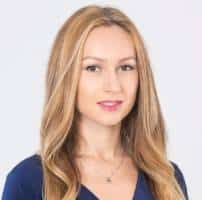 Veronika Kuznetsova
Managing Director

"Zegal really works well for all our legal documentation needs, and it is also user-friendly and mobile at the same time."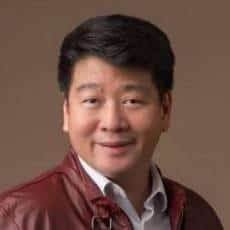 Daniel W. Ho
Managing Director & Principal Consultant

"Zegal is like my teammate, helps me draft the right template, quickly gets my work done, and also saves me money on legal needs."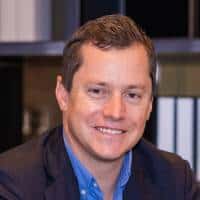 Alan Schmoll
CEO & Co-Founder

"With colleagues, partners, and clients across the globe, Zegal provides an easy-to-use tool that streamlines processes that saves costs and time."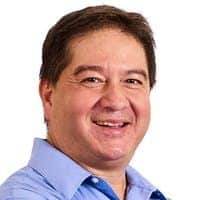 Tony Wines
CEO of Turnkey

"Zegal has been such a great help in my business operations."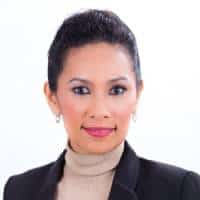 Amanda A Atan
Managing Director at VIBES Mastery

"With Zegal, we work smarter rather than harder. Being a business professional, a proper document management system is always a must."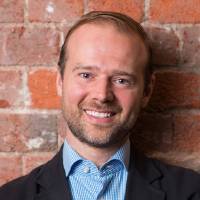 Edgar Kautzner
Managing Consultant

"Zegal, a platform for compact package of legal templates, secured e-signing, reasonable cost and high level customer service."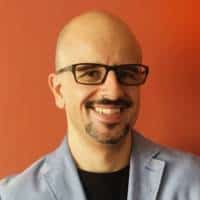 Paul Falzon
Director

"Zegal is easy to use, affordable and the platform is simple to navigate which makes the process of putting together a document fast and fuss-free."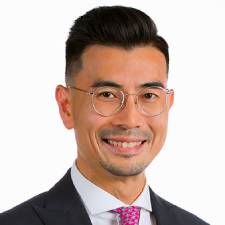 Jonathan Wong
Founder & Managing Director

"Love the new flow/design, very quick and easy to use now. I have done 2 or 3 customer contracts in a flash over the past 2 days."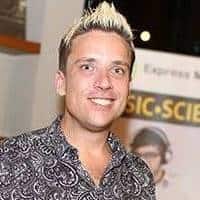 Chris Head
General Manager and Managing Editor

"Consistently positive experiences with Zegal's technology, and customer services teams, who ensure that our issues or questions are responded to immediately."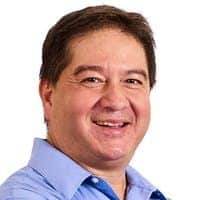 Tony Wines
CEO of Turnkey